Wondering what's happening deep inside of morevnaproject right now? Meet the Morevna Project Underground Feed! Repository commits, wiki edits, blog posts and comments – every piece of information about project progress goes there. It is an easy way to track all changes made in different
Read More »
Developing a project it is necessary to clearly understand a consequence and relations between the different stages. For that purpose we made a graphical schema of production pipeline for Morevna Project. Arrow, pointing from a task block A to a task block B, means what
Read More »
OK, it's time to officially proclaim Morevna Project wiki opened. It is a place where we store and develop the most of concept documentation. And remember, we still need your help! There is a taskboard on the main page of the wiki – if you're
Read More »
We finally managed to finish post-processing for soldiers characters layout done for us by Ground Zero Studio Complex.
Read More »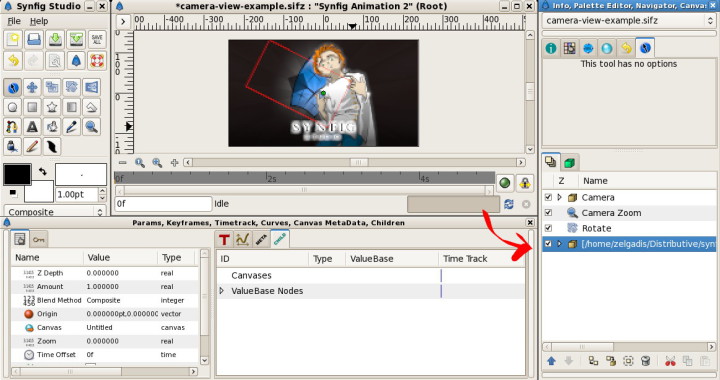 Synfig
Synfig has no feature to manipulate camera view. Me and Genete arranged a workaround to have a camera fake using logarithm convert type and the zoom layer. Download Here's the latest version of camera widget: camera-view-0.3.sifz. License: Public Domain. You could find instructions on it's
Read More »
Today let me make a journey into the past and tell about how our collaboration workflow look like before we have switched to git.
Read More »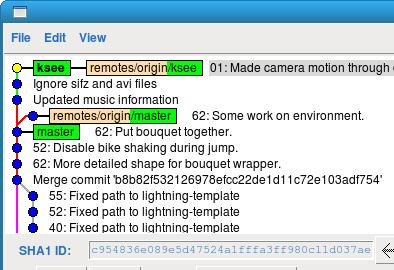 Uncategorized
BTW, we have set up a git repository for the project. It is currently in private mode, but if someone wants to get access, feel free to contact us.
Read More »
Just found amazing resource dedicated to slavic paganism. Honestly, for me, grown in Russia, this reading was full of discoveries. Just two quotes: Koshchei. Koshchei the Deathless for his supposed invulnerability; noted for being the abductor of beautiful princesses. He is a powerful wizard or
Read More »
Yesterday, stumbled upon nasty bug in blender 2.48(a). Explode modifier behaves really differently comparing to 2.47. This is the simple example file: You can see what the parts of exploded object detached not only from object itself, but also from nearest area (which is 1,5-2
Read More »
Finally managed to incorporate latest changes into demo storyboard paper. We left numbers of the existing scenes untouched and as result numbering across the storyboard became a little inconsistent. It is handy to refer to shots by numbers – each shot in separate directory with
Read More »