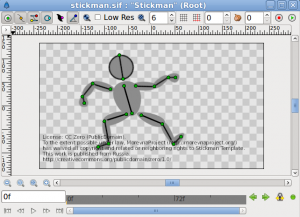 Morevna Project is proudly presents an update of Stickman Template. Stickman Template is used for character animation. It tends to simplify setup when you want to make animation in cutout technique or something more complex.
Changes:
Now stickman's parts are automatically stretched depending on the bone length.
Additional scale and rotation controls for head.
Enjoy!