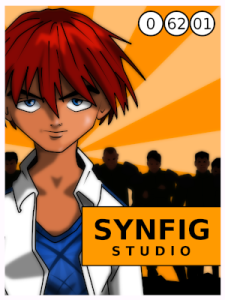 On May 31, 2010 new version of Synfig Studio was released. You can download it from the packages page.
Major reasons to upgrade:
Reworked Motion Blur layer.
Better SVG import
New functionalities of Normal Tool
Improved rendering to avi when using ffmpeg target
Fixed issue with tablets and other input devices at first run
Fixed issue with remembering windows layout
More info
In previous versions of Synfig Studio implementation of Motion Blur layer was quite incomplete. It was impossible to control count of image duplicates used to produce blurred image. That was making impossible to use Motion Blur with high aperture values for the fast moving objects. Those issues were fixed by adding more parameters to the Motion Blur layer. Now it's possible to control every aspect, including blur detail and transparency. Also, there are three types of algorithm available to choose.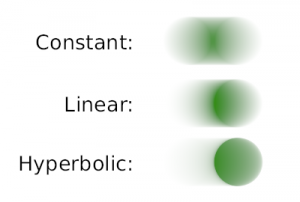 Normal Tool is renamed to Transform Tool, as it now can be used not only for moving ducks, but for rotating and scaling too. Hold CTRL or ALT for that. Use SHIFT to constrain rotation or scale.
New ffmpeg prameters dialog allows to choose from the full range of codecs supported by ffmpeg and set bitrate of encoded video.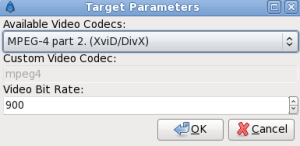 The new version also resolves several annoying issues.
Synfig Studio 0.62.00 had a nasty bug related to the status of input devices set at first startup. That bug prevented mouse cursor from moving in the workarea distracting many new users. This bug was fixed in the new release.
Another annoying bug was about the windows placement in Synfig Studio. For several reasons it wasn't alway correctly restored at startup. This bug was also fixed.
That's it, enjoy the release!