For the first time of its existence as open-source tool, OpenToonz got used in production of full-featured anime movie – it was announced that it was used as part of the production of director Hiromichi Yonbayashi 's latest work "Mary and Witch Flower" (Studio Ponoc Production) which was released on July 8, 2017.
Official website of the movie: http://www.maryflower.jp/
DISCLAIMER: All images and videos of this post are copyright of their respective owners.
As outlined on official website of DWANGO, OpenToonz was used for inking and coloring scanned artwork, produced by traditional cell artists. The coloring process is automatized, which allows to easily maintain color consistency and do inking for multiple frames at once.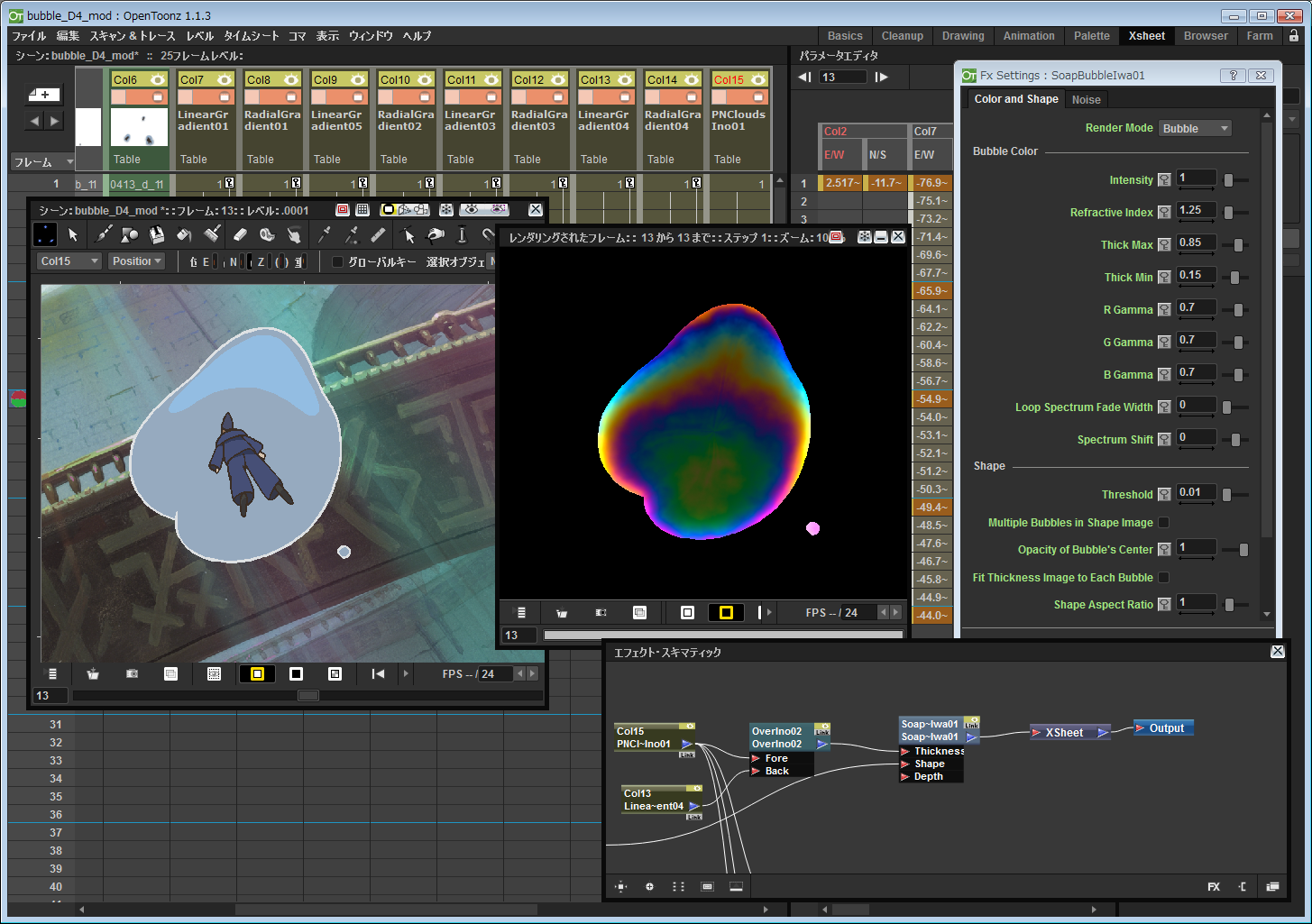 Also, OpenToonz was used for special effects and compositing. For example, the Soap Bubble effect, was specially developed for this project by Shun Iwasawa (maintainer of official version of OpenToonz).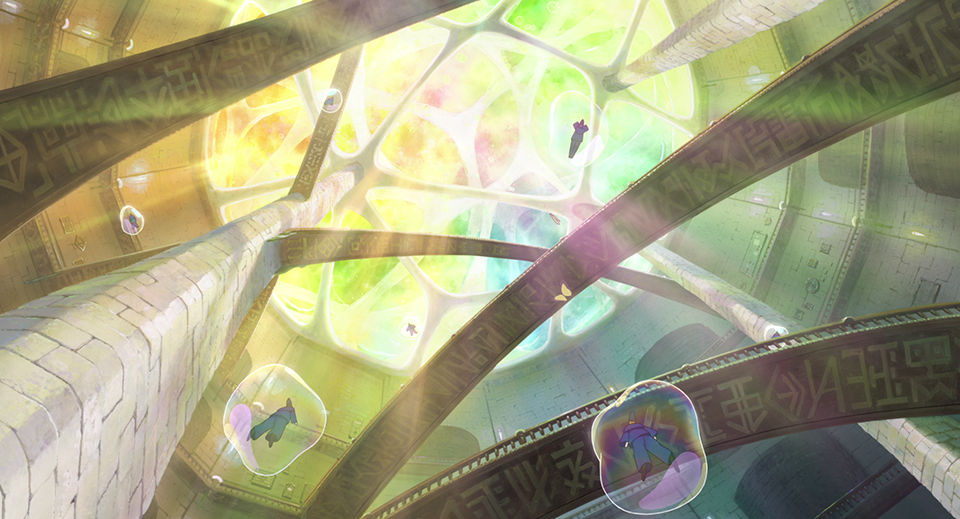 The Soap Bubble effect is a part of OpenToonz since version 1.1.3. This effect generates thin film interference colors from two reference images – the Shape and the Thickness. More information about the effect can be found here.
Download OpenToonz