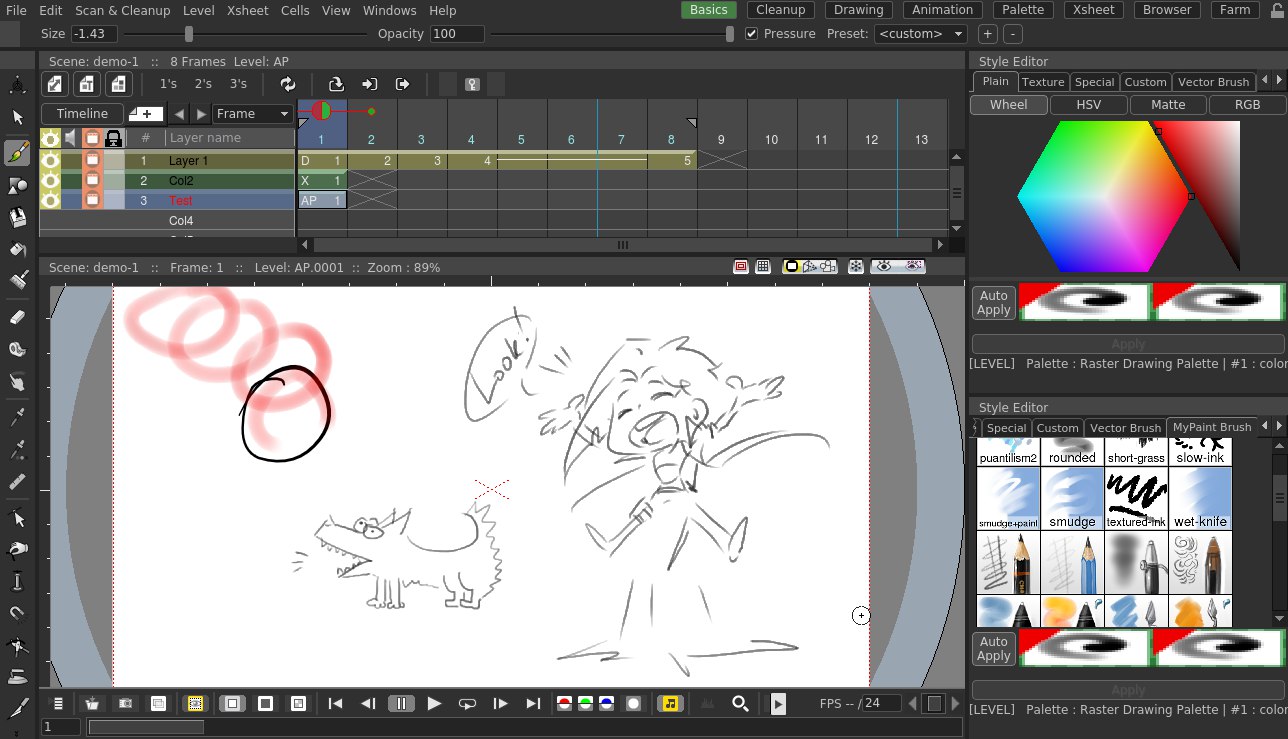 We have published an update to our OpenToonz packages! This version introduces several important improvements and changes. Please check the detailed description below.
Download OpenToonz (Morevna Edition)
1. Horizontal timeline
Now you can switch vertical Xsheet panel to horizontal timeline mode. Just click "Xsheet" button in the top-left corner of Xsheet panel.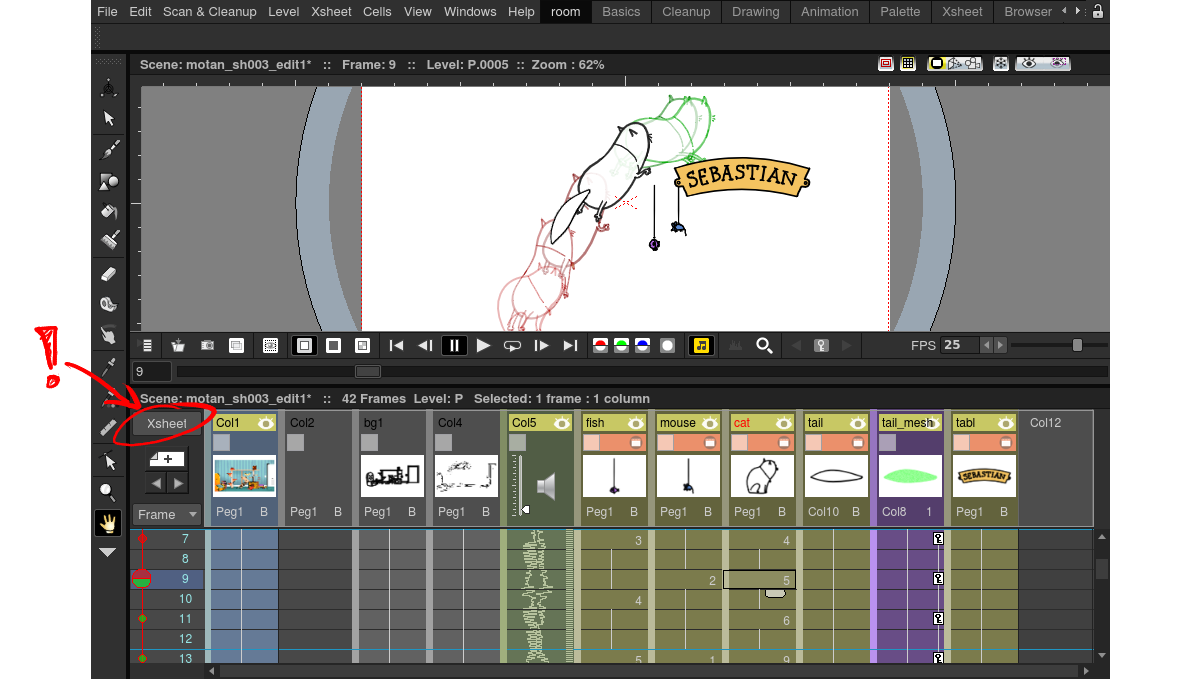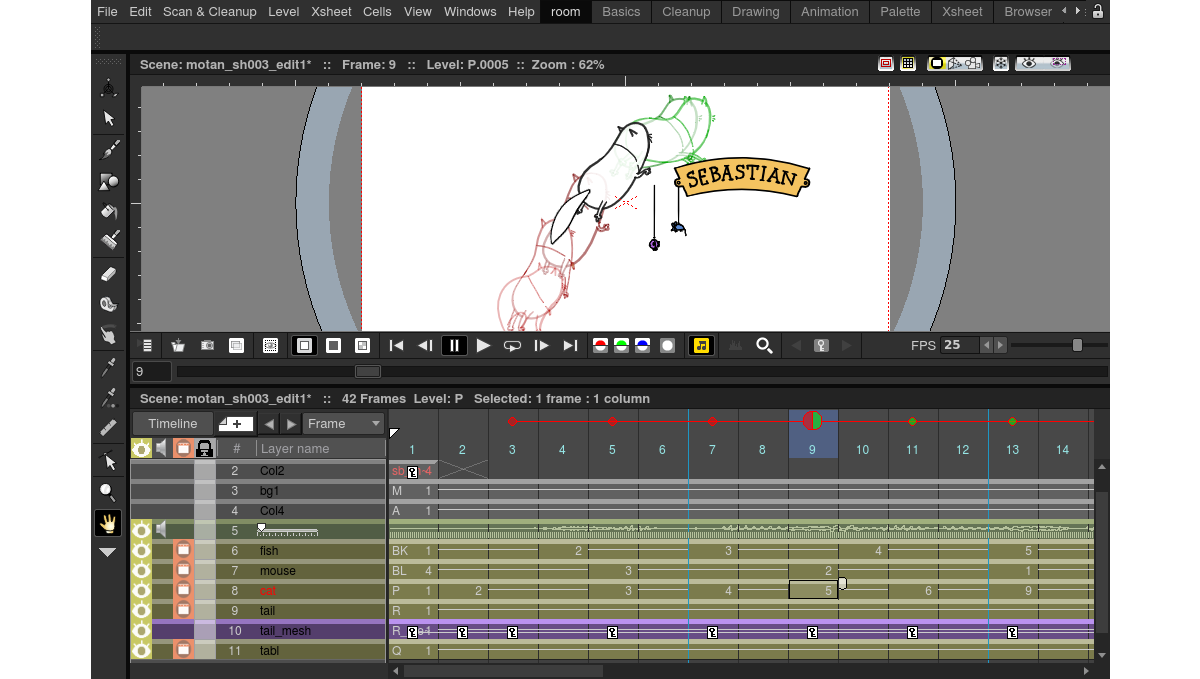 This feature was  initially planned and curated by our new team member – Alexey (Agnyy) Ignatyev, who have joined us in January this year. He have invested his personal funds to hire a developer Jaroslav Vegner (aka jaros3). Jaroslav made all basic implementation of horizontal timeline and later his work was continued by another GitHub contributor – Manongjohn. You can track the full story by reading the full discussion thread ath GitHub.
Now, thanks to all efforts of Agnyy, Jaroslav and Manongjohn, the horizontal timeline feature is available in our builds of Open Toonz.
I would like to mention that Agnyy have a lot of more plans for further development of horizontal timeline. The perspective is the ability to make point-based shape morphing animationin the same way as it is done in After Effects, Synfig or Moho. There is already some work being done on that, you can see in this video.
2. Re-branding to "OpenToonz (Morevna Edition)"
You might noticed that our builds now branded as "OpenToonz (Morevna Edition)". One of the reasons for that – allow users to distinguish our builds from official ones to avoid confusions. Also, this way of differentiating is a necessary requirement to allow us apply for some development funding programs, which gives us a chance to get an extra funding for OpenToonz development.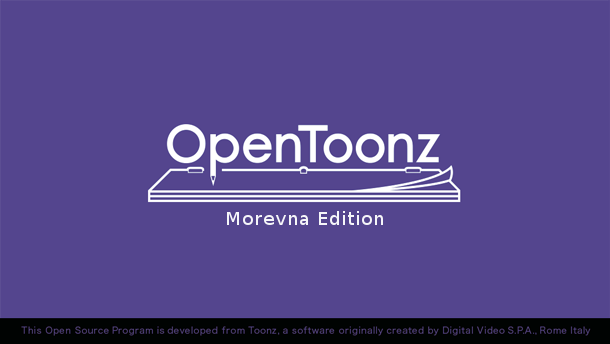 This step shouldn't be considered as "forking" in terms of "schism" (as given by Wikipedia  – "a split in the developer community"). We plan to continue submitting our changes to official OpenToonz repository via pull requests and looking forward for further collaboration.
3. Russian interface
For our Russian users we are happy to bring OpenToonz in their native language.  Much thanks to Yury Grubnik (aka beeheemooth) for doing that hard work.
To enable Russian interface just select "File" – "Preferences…" from application  menu. In the opened window select "Interface" section on the left and choose "Russian" language from the dropdown list at the bottom.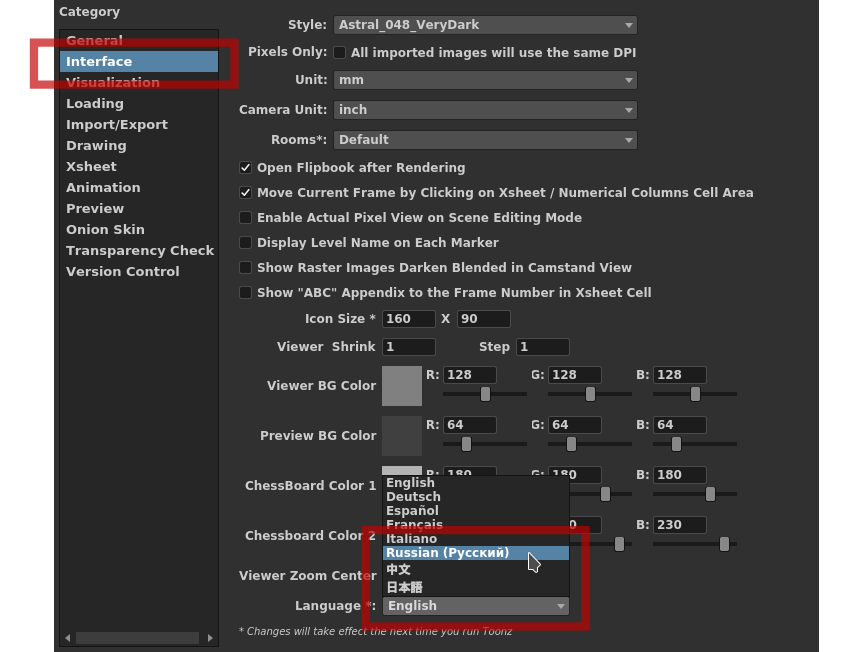 Special note for Linux users. If you used OpenToonz on your system before, then you will not see new language in the list. This is because  your user configuration is out of sync with the files provided by new version. To fix this execute the following command from console window:
/path/to/opentoonz.appimage --appimage-exec cp -rf ../share/opentoonz/stuff/config/loc $HOME/.config/OpenToonz/stuff/config/
Please note that this is just a first translation draft. Your corrections are welcome at support forums.
Download OpenToonz (Morevna Edition)