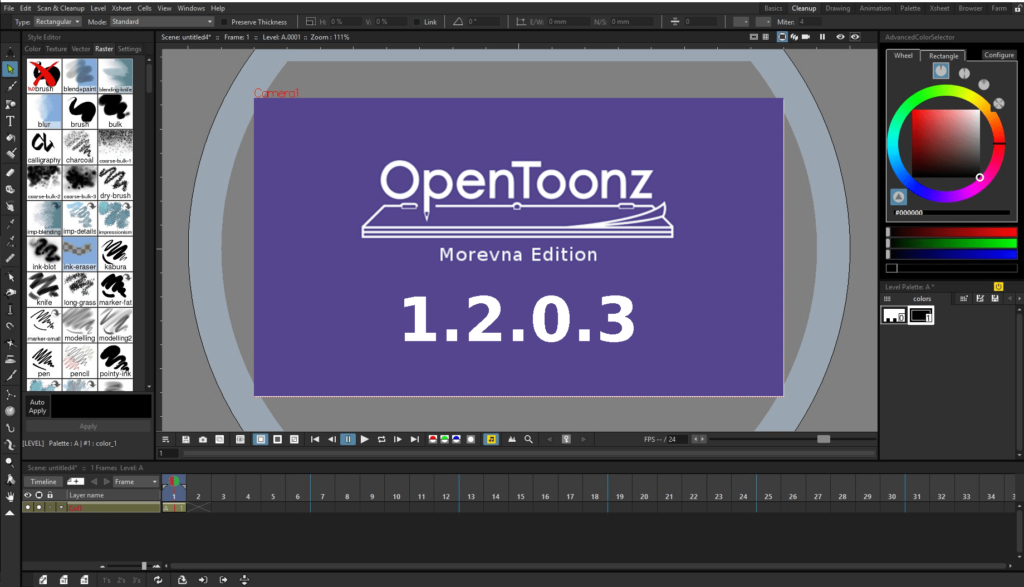 We are happy to announce a new release of OpenToonz Morevna Edition! This version is an update to 1.2.0.x branch, which delivers following fixes from our developer Ivan Mahonin:
Smooth sound playback and scrub for Linux operating system (issue #1097).
Fixed crash when trying to process Toonz Vector Levels (pli) via CLI on Linux (issue #2012).
We now provide Portable version for Windows users, which allows to have Morevna Edition installed in parallel with other flavors of OpenToonz.
Also, this version includes following fixes from official version of OpenToonz:
Download OpenToonz (Morevna Edition)
Get source code | View revision history
As it is mentioned above, this version is an update to 1.2.0.x branch and includes just a small set of fixes from the latest official version of OpenToonz – 1.2.1. In the nearest future you can expect the release of Morevna Edition 1.2.1.1, which will include all features of official OpenToonz 1.2.1 and a long-due Assistants feature.
Stay tuned for our updates!