Hello! I am happy to announce that Morevna Episode 3 now available in English!
Much thanks to Duffy Weber and Marielena Alcaraz who did a voice acting! Also, my special thanks to Stas Kholodilin, Connor Deptuck and Craig Maloney for helping with translation into English.
You might notice this version is slightly (maybe not that slightly) different from the Russian one released one year ago. That's because I have took this chance and reworked video sequence edit. Also I made some fixes to animation, which I had in mind for a long time, but haven't had time/resources to do.  So,  this is why the episode numbered as 3.0.2 – this is an update! I hope you will like the changes and will be happy to hear your impression in comments.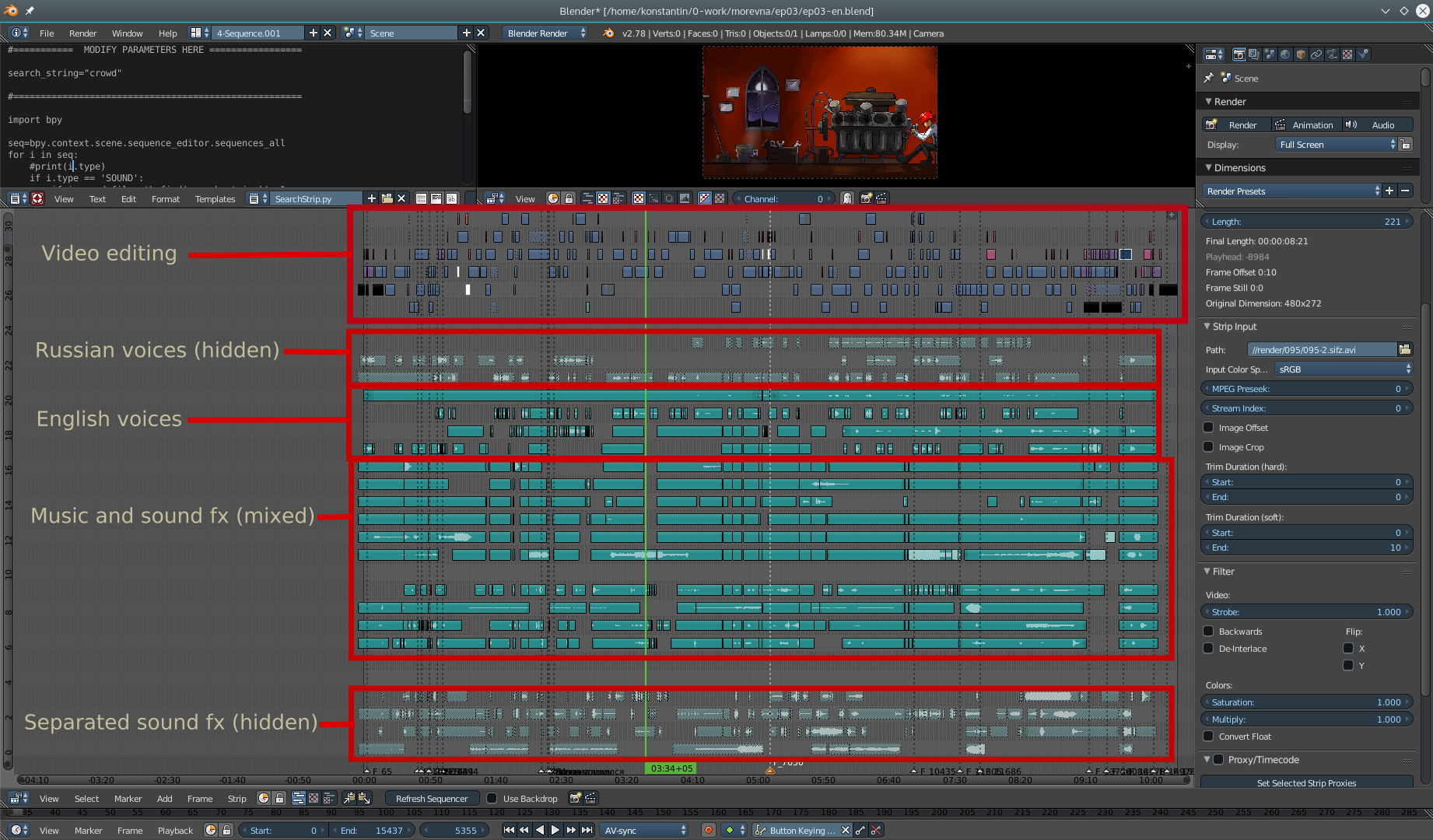 This episode is already got subtitles translated into more then 6 languages and new translations are always welcome in the dedicated git repository.
In the coming days we also plan to release Russian version updated for 3.0.2. For anyone who is interested into dubbing to other languages the Dub Pack for episode 3.0.2 is available here.
Updated source files for 3.0.2 are also available on GitLab and our sources repository (don't forget to check build instructions).