Today we are happy to release a Dub Pack for Morevna Episode 3! Please check the bottom of this page for download links.
"Dub Pack" is a special version where video, voice, sound effects and music tracks are separated, so you can easily edit/replace any part of the soundtrack. For example, you can remove voices and create a dubbed version in your native language, replace music or sound effects.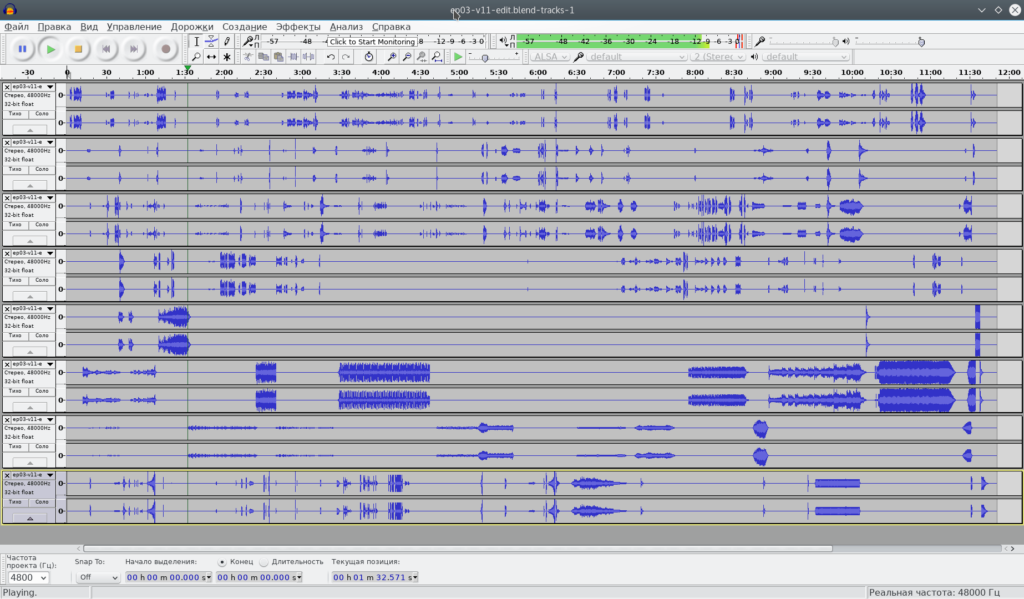 The pack includes:
Translated subtitles are available here. If you wish to help with translating subtitles to other languages, please contribute to this repository.
If you end up with some remix based on this pack – feel free to drop a note in comments below and I will be happy to announce it here, on this blog.