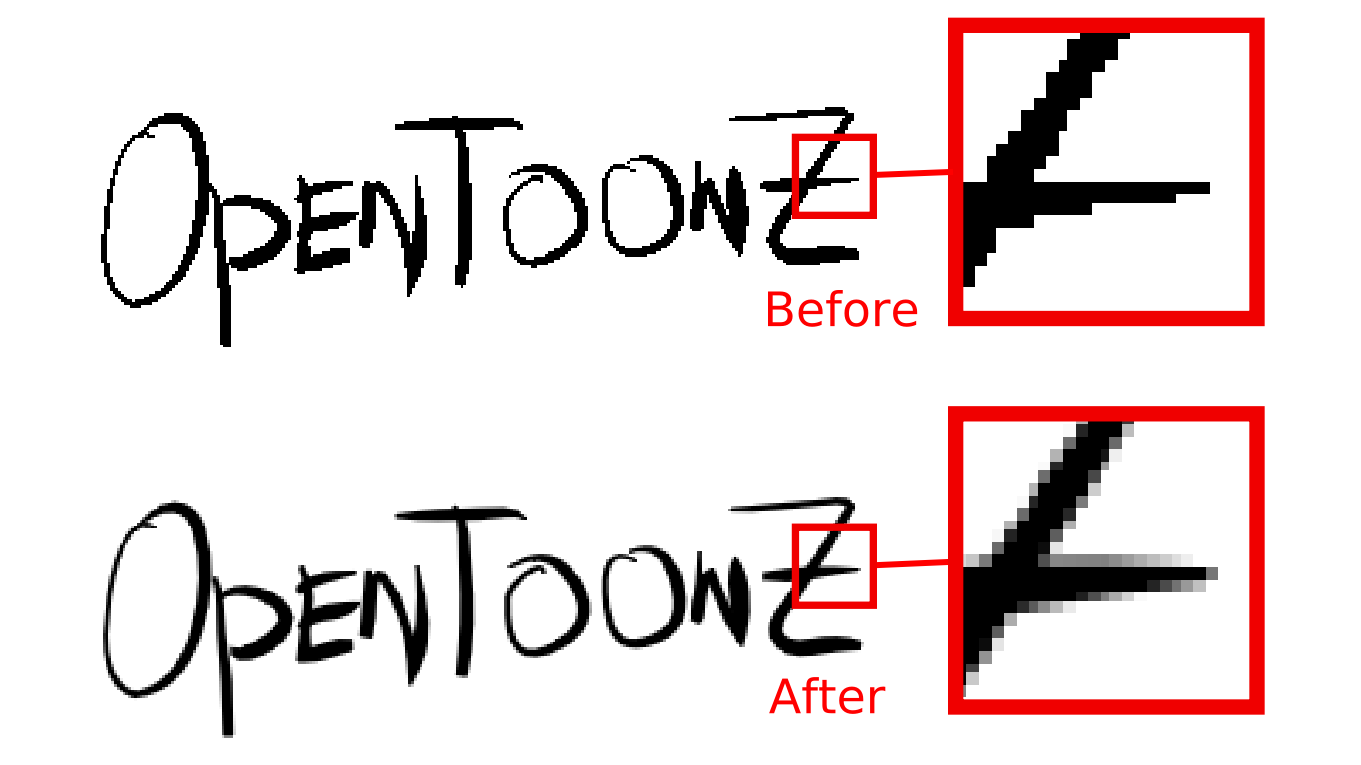 Hey, dear Linux user, do you use OpenToonz? Great! Does your vector lines looks jagged and ugly? Well, congratulations – you are affected by anti-aliasing bug!
This issue is related with particular videocard drivers, such as Intel, ATI and Nouveau. It is described in detail here.
But wait, don't click! There is really no need to read it anymore.
I have a better link for you.
Our hired developer Ivan Mahonin have fixed this problem and since May 24th we are shipping updated builds with that fix included. So, if you are affected by aliasing issue – go ahead and download the latest version!
Download OpenToonz