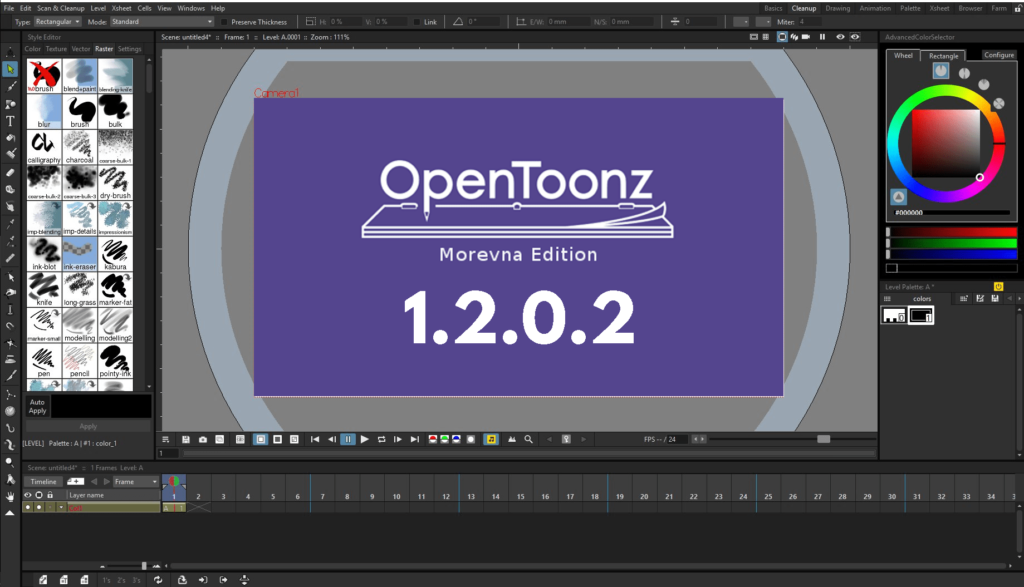 We've just released a small but important update for OpenToonz Morevna Edition. This version delivers fixes for two critical issues:
Fix incorrect behavior of graphic tablets. The incorrect behavior was reported by many Windows an Linux users and this turned to be related with latest changes to the tablet code. Since this part of code requires some additional work and testing, we have reverted the tablet code to the status of version 1.1.3.x for now.
Fix insensitive alpha parameter in Style Editor. In previous version we've got a bug which was preventing to change alpha parameter in Style Editor. This bug was related with Advanced Color Selector feature and does not affects official version of OpenToonz. It is fixed now.
Download OpenToonz (Morevna Edition)