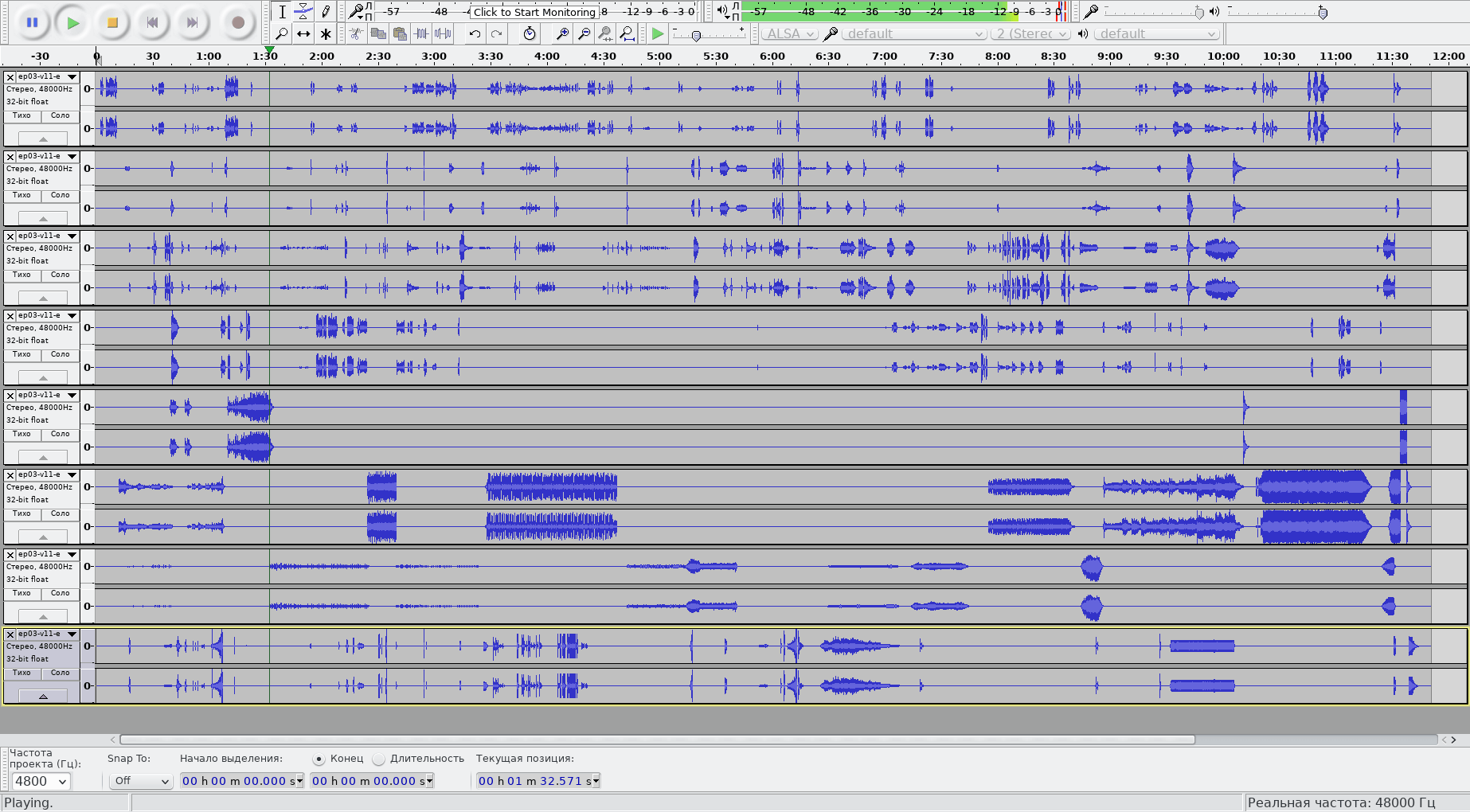 Dear friends, here we are happy to publish a Dub Pack for "Pepper & Carrot Episode 6"!
"Dub Pack" is a special version of the work where video, voice, sound effects and music tracks are separated. So, you can easily edit/replace any part of the soundtrack. For example, you can remove voices and create a dubbed version in your native language, replace music or sound effects.
Since "Pepper & Carrot Episode 6" was released in English and Russian, so we provide Dub Pack in two versions – for each language. This gives you much of flexibility. If you do voicing in other language, then you can mix and match scenes from various versions to find best sync with lip movements. We hope you will find this useful.
Dub Pack for English version:
Dub Pack for Russian version:
The DubPack is provided under the terms of Creative Commons Attribution-ShareAlike 4.0 License.
Note: Subtitles of "Pepper & Carrot Episode 6" in English, Russian, French, German, Japanese and many other languages are available on
this page
. Your contributions to subtitle translations are welcome in
dedicated GitHub repository
.
Just in case if you decide to share your result on YouTube, we also provide a cover image template (layered KRA file).
If you end up with a remix or fan-dub, please feel free to let us know in the comments to this post  – we will be happy to share it with our followers. Thank you!