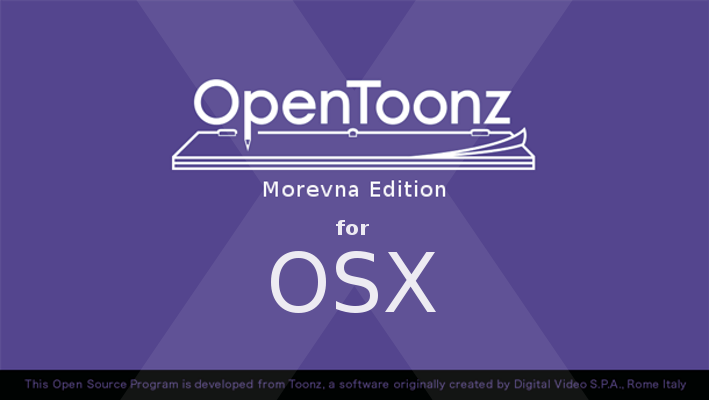 As requested by many users, OSX version of OpenToonz Morevna Edition now available for download. Our build have several differences comparing to official OSX build of OpenToonz.
First of all, it is shipped as APP package, which doesn't require administrative privileges to install. In fact, it isn't really requires installation – just copy it into any directory or even run directly from downloaded DMG image.
Second important difference – it uses different location for "Stuff" directory. The stuff for Morevna Edition is located at ".config/OpenToonz/stuff/" in your home directory (it is created automatically at first application start).  Thus, if you have official version installed, then you might want to copy contents of "sandbox" directory to ".config/OpenToonz/stuff/sandbox/".
That's it, enjoy!
Download OpenToonz (Morevna Edition)