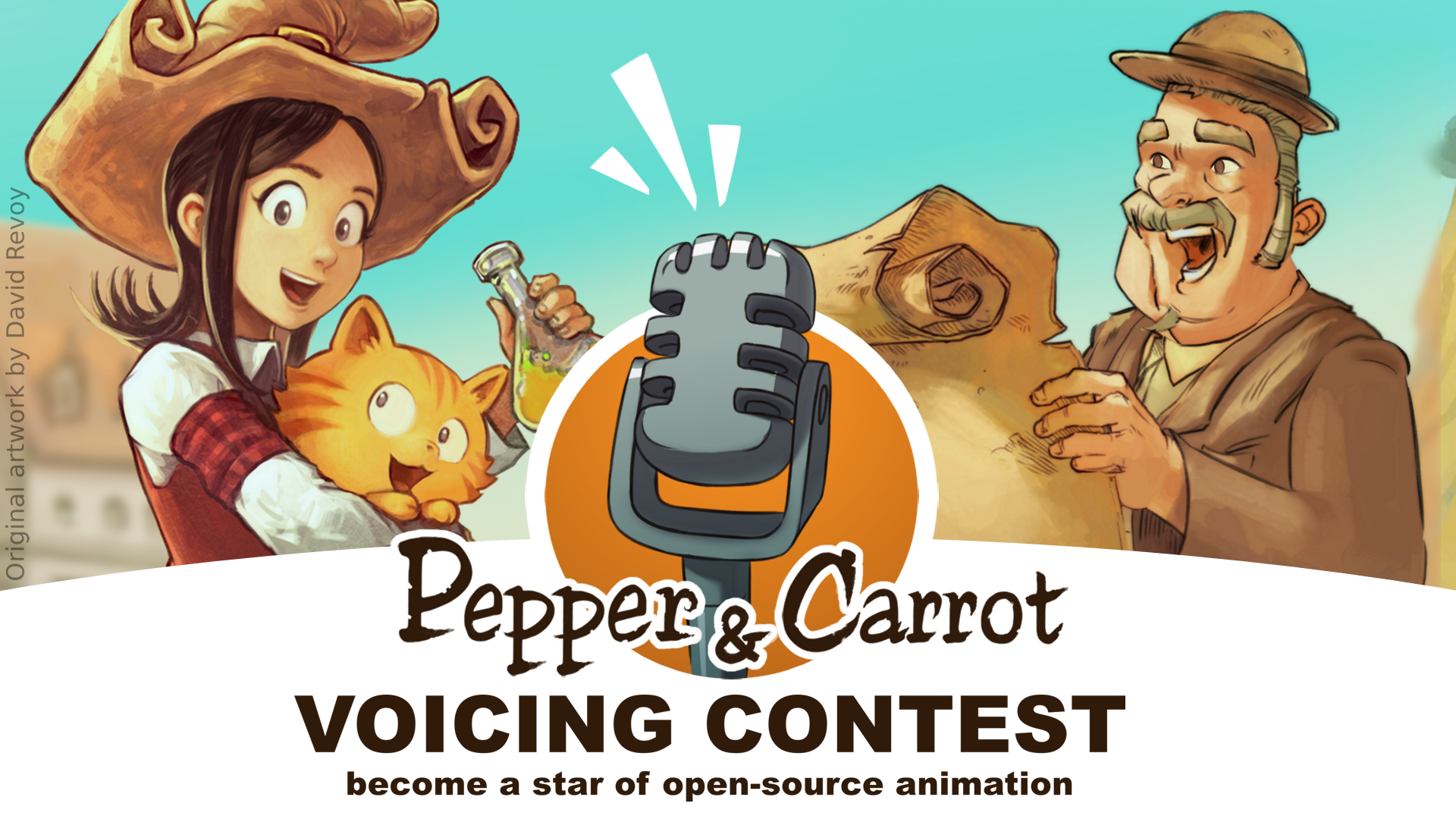 We are happy to announce English voicing contest for upcoming Pepper & Carrot animated comic! Submit your entry and get a chance to become voice actor of Pepper & Carrot!
"Pepper & Carrot" animated comic is based on
original work by David Revoy
and produced thanks to 134 backers who supported this initiative via crowdfunding campaign. See
campaign page
for details about the project.
Key Dates
First round submission deadline: March 3, 2017. 00:00 GMT.
Selection / Call Backs: before March 10, 2017.
Second round deadline: March 17, 2017. 00:00 GMT.
Winners announced: March 30, 2017.
Payments for winners: before March 31, 2017.
Contest Procedure
The contest will carry in two rounds.
For the first round download test readings of selected character and make recording according to the task.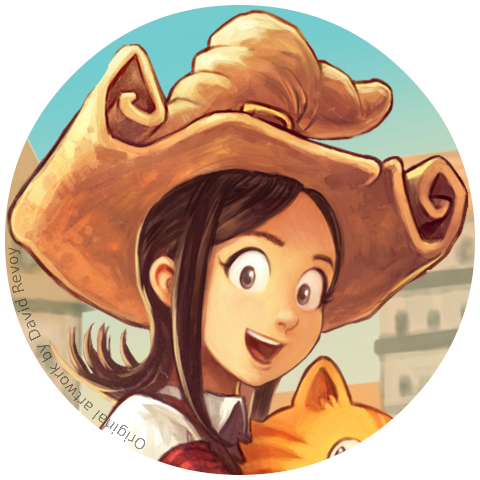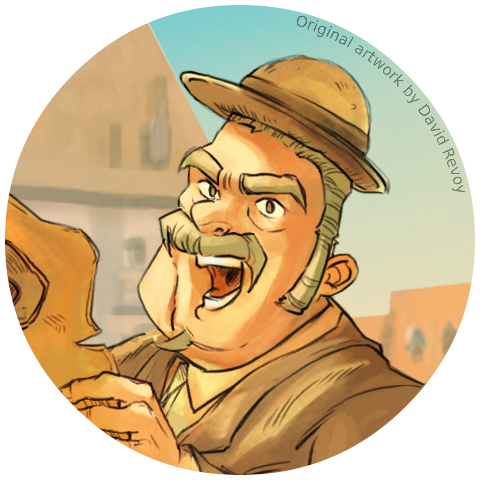 We strongly advice to get familiar with original comic before you start any recordings.
Recording requirements:
Sound file format: 48 000 Hz, mono, 16bit or 32bit, WAV or FLAC.
Please name your file in the following form: "CHARACTER-Your_Full_Name". Examples: "MAYOR-John_Smith.flac" or "PEPPER-Alice_Smith.wav".
English should be your mother language (American English preferred).
Production-quality recording, without any external noise.
Please provide raw sound file, without any additional effects/filters. Only volume correction or normalization is allowed. You can provide filtered version in a separate file, if you like.
Submit your recording using form at the bottom of this page before March 3, 2017 (00:00 GMT).
From all submissions we will choose 3 candidates for each role. Selected candidates participate in the second round.
For selected candidates we will provide full animation snapshot of Pepper & Carrot (at its current production state) and sound reference. Selected candidates record full readings for their characters according to given animation/sound reference and provide them before March 17, 2017 (00:00 GMT). Please consider to submit at least one recording draft earlier than the deadline, so director can work with you on possible corrections.
We will choose and announce one winner for each role before March 24, 2017.
Recording track provided by winner will be included as official voice cast for English version of Pepper & Carrot motion comic. Winner get a cash prize.
Cash award for Pepper: $100
Cash award for Mayor: $100
Cash prize payments made via PayPal by March 31, 2017.
License
By submitting your entry to this contest, you agree to provide your recording under the terms of Creative Commons Attribution 4.0 License. You also confirm, that you are the original owner of provided recording samples or (in case if you submit on behalf of recording studio) have secured all the necessary rights to provide this content under given license.
Submit your entry
The submission round is closed on March 3, 2017. Thanks to everyone for participating!