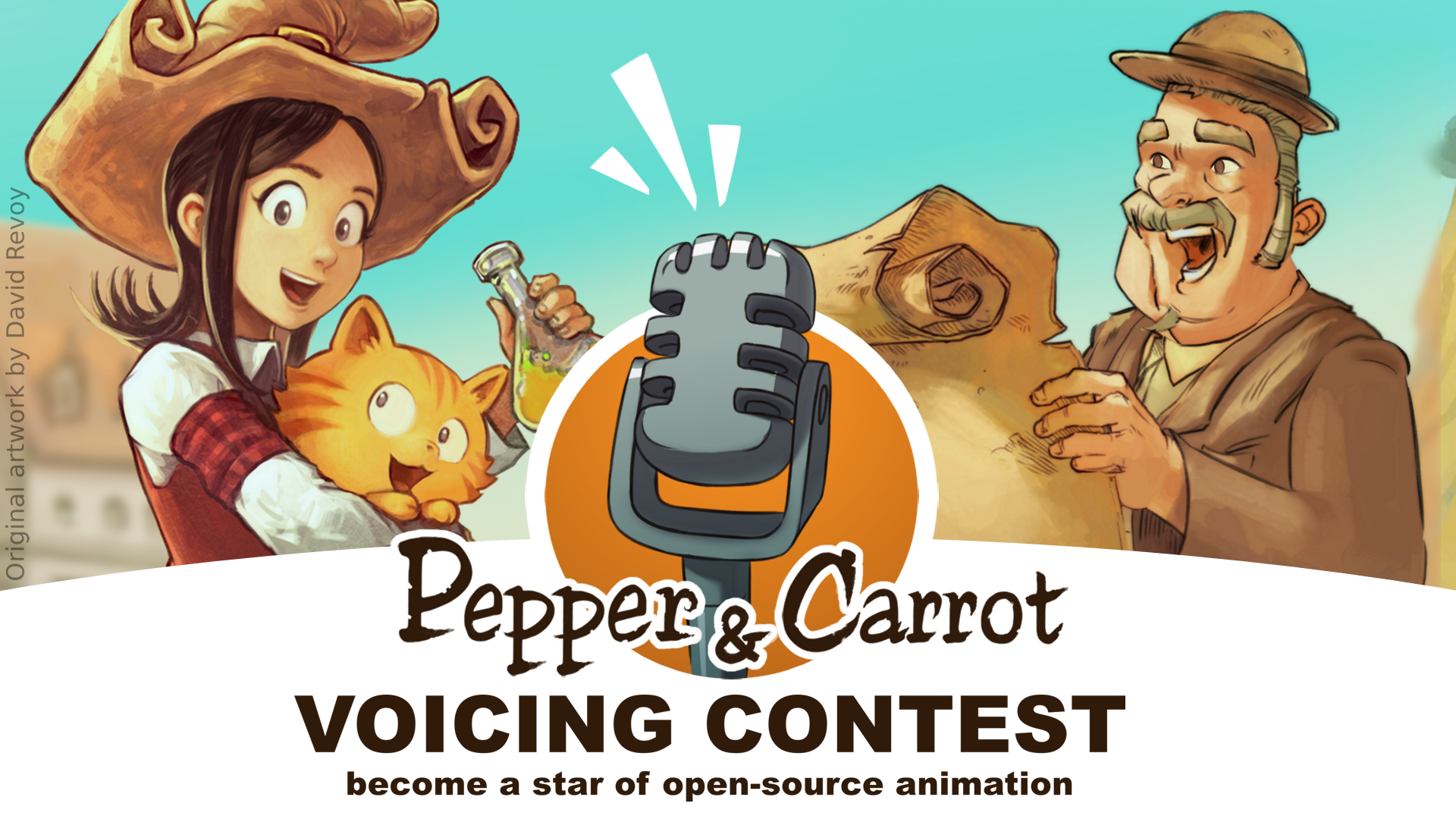 The contest for English voicing of Pepper & Carrot Motion Comic is closed now! We received 16 awesome submissions in total – 6 submissions for Pepper and 10 for Mayor.
Now we're proceeding to selection phase. We will carefully review each entry before the 10th of March and choose 3 candidates to participate in the second round of contest (see rules & schedule). Every participant will get personal email notification about the results of selection.
Thanks to everyone for participation!
"Pepper & Carrot" motion comic is based on
original work by David Revoy
and produced thanks to 134 backers who supported this initiative via crowdfunding campaign. See
campaign page
for details about the project.