Following by a previous tutorial about making lipsync using Papagayo, here is another one showing how to apply lipsync data to Blender model.
We have made a special version of official Papagayo Lipsync addon, which implements a special approach for adding lipsync animation to your models.
With this approach you use a Pose Library to define a mouth poses for the face rig of your model. Each pose should be named as corresponding phoneme in your lipsync breakdown  – "MBP", "AA", "O", "EHSZ", "etc"… (just inspect the .dat file produced by Papagayo to figure out which phonemes you need).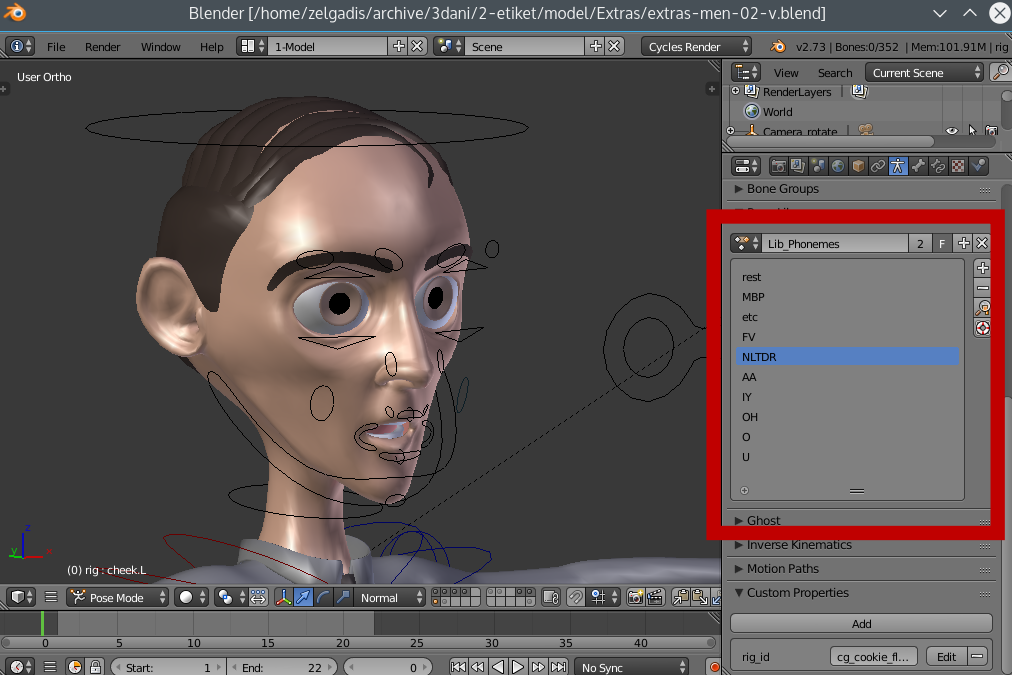 The addon takes a Papagayo's .dat file and sets keyframes based on mouth shapes defined in your Pose Library.
This way you can easily apply lipsync animation to the models controlled by Rigify, CGCookie Flex Rig and other similar rigs.
Below you can see a quick tutorial by Terry Hancock, demonstrating the use of the script for Lunatics project.