In recent travel report I forgot to mention that in the last days of our trip we also visited two other animation studios. On both studios I was able to study the details of their production process, including the ways how they manage animation projects (previous day I also gathered some information about that at SoyuzMultFilm animation studio). This was a very important information for me! Much thanks to director of Agama animation studio Natalia Berezovaya for arranging those two tours for us. Below you can find some quick notes about both studios we visited.
1. Agama animation studio
The young, but promising animation studio, concentrated on production of 3D-animation. The studio is actually a sister-project of Animaccord animation studio, which is famous for "Masha and The Bear" animated shorts.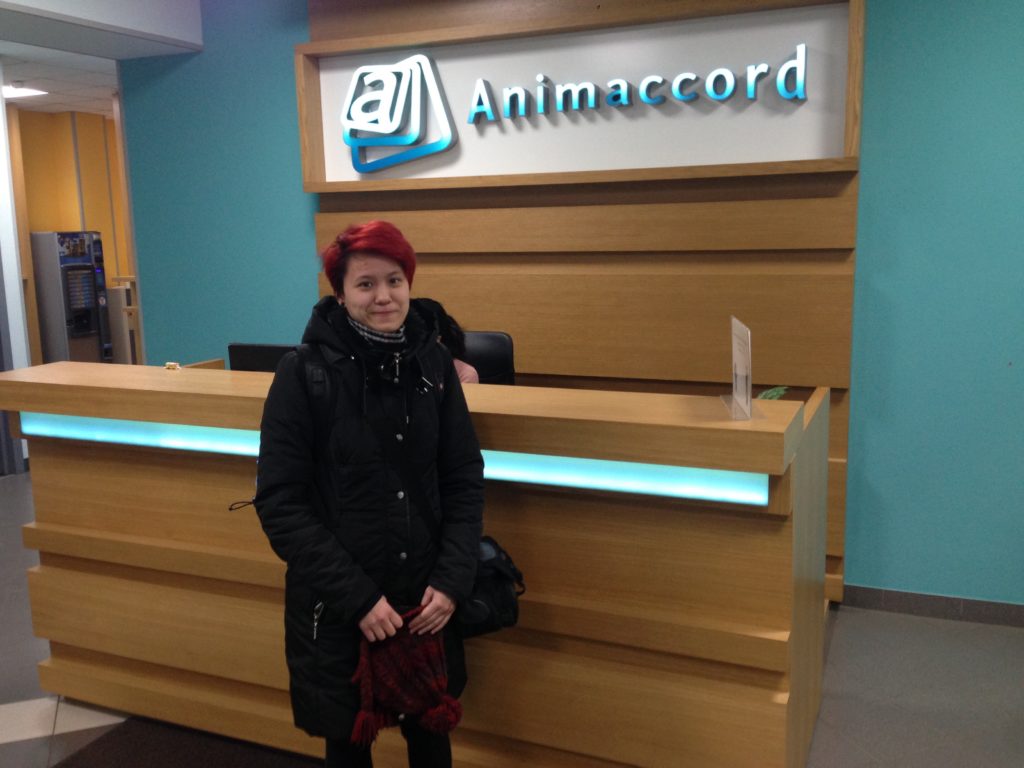 2. Pilot animation studio
This is one of the oldest animation studios of Russia. It was founded in 1988 by Aleksandr Tatarskiy, Igor Kovalyov and Anatoliy Prokhorov, becoming the first private animation studio in the Soviet Union. The studio is famous for clay animations made in stop-motion  technique. More on Wikipedia…