Just got a copy of doctoral thesis by Julia Velkova, which was was successfully defended on December 8th, 2017 at Södertörn University.
This is a first ever PhD thesis about open-source animation software and people around it. It is about Blender, about Synfig, about Krita and, of course, about Morevna Project.
Many parts of the paper are released under Creative Commons license and full text is available for free download here.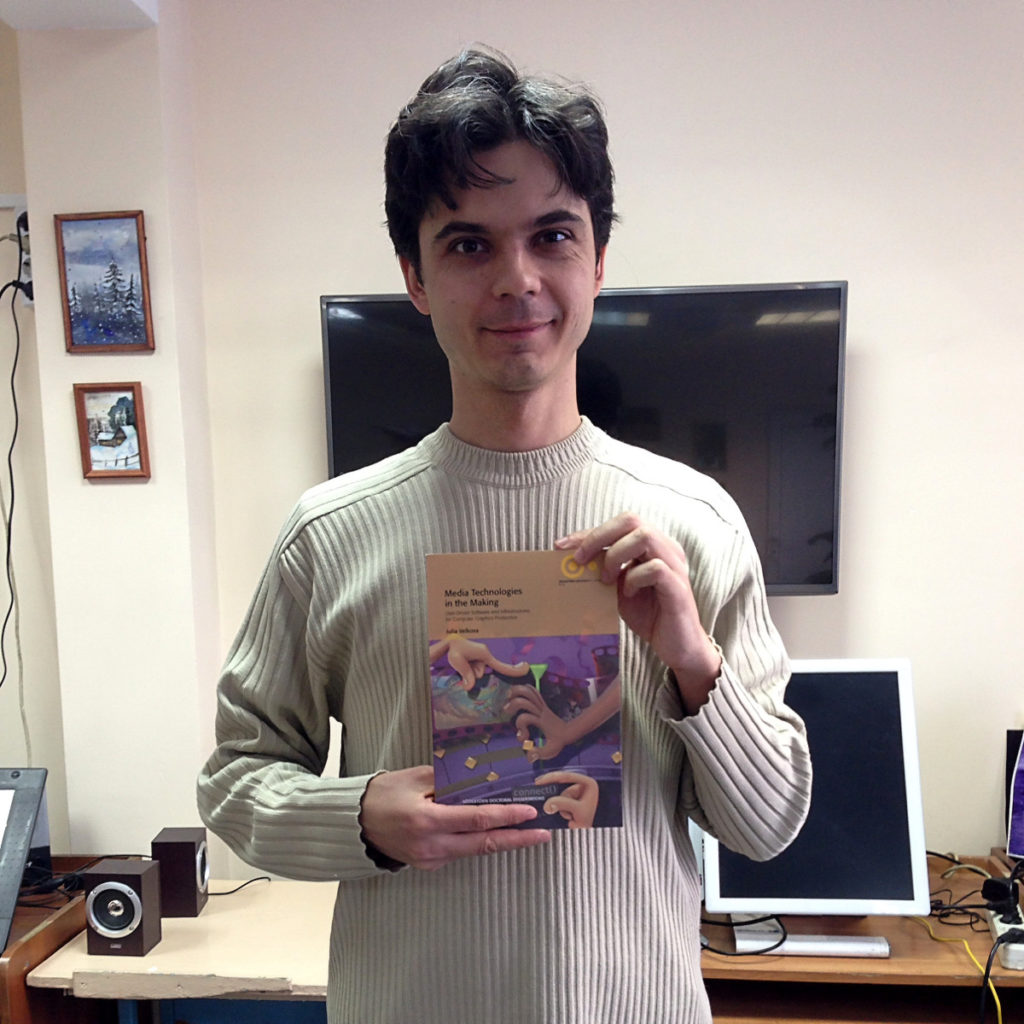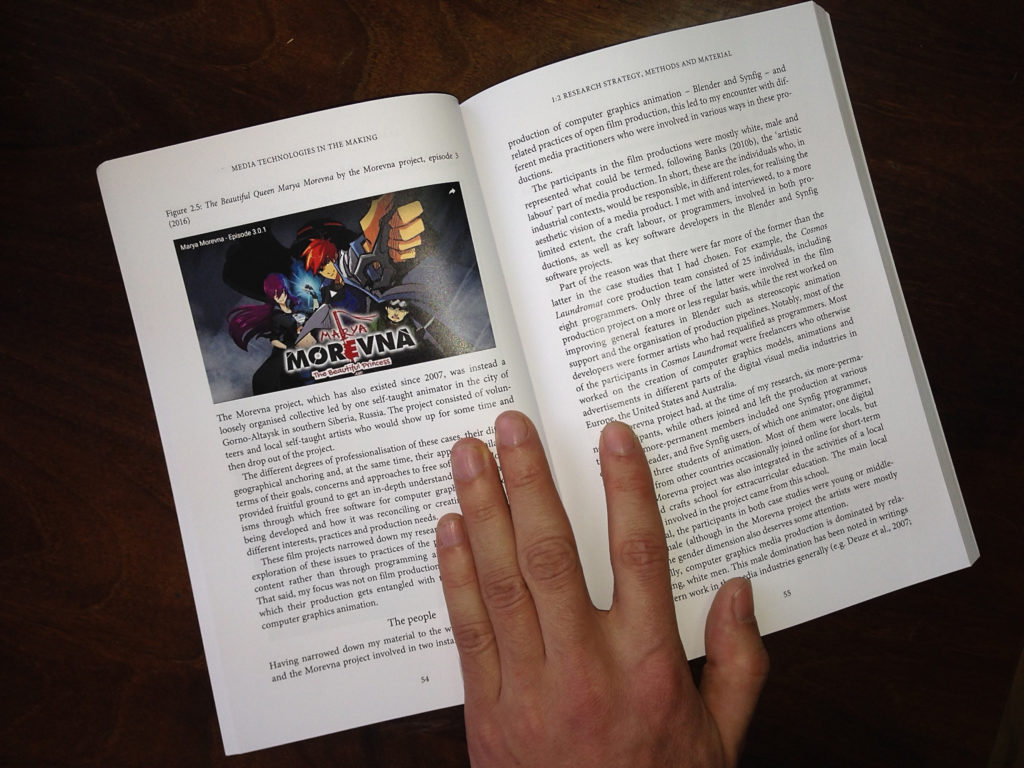 Much thanks to Julia for her hard work and this epic contribution to the world of free software. Congratulations to everyone involved!
So proud to be a part of it.
---
Learn more about research of Julia Velkova: