If you follow our feeds on social networks, then you probably already aware about some bits of our progress on next episode of Morevna. But I guess many of you waiting for something with words "production" and "report".
I miss them too.
So, my reports are back! I do not promise them to be weekly, but I will do my best to keep them at least monthly.
In this report I will summarize our progress for the past months.
First of all, we have reworked animatic of chase scenes – where Ivan gets to the car and rides after Koschei. The sequence now enhanced with some dramatic camera angles and is more dynamic now. Our lead artist Anastasia Mayzhegisheva already painted an artwork for many shots of this sequence.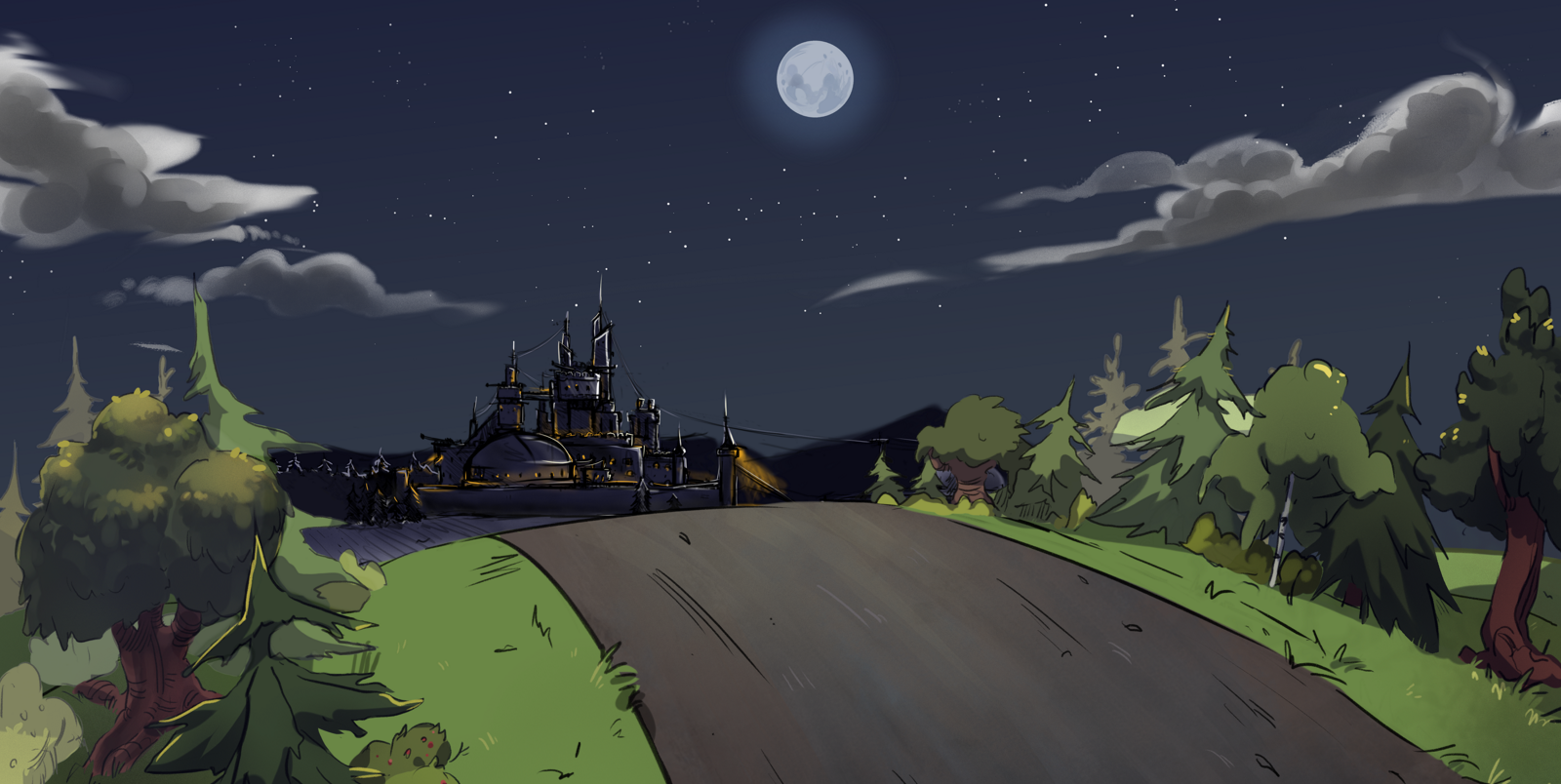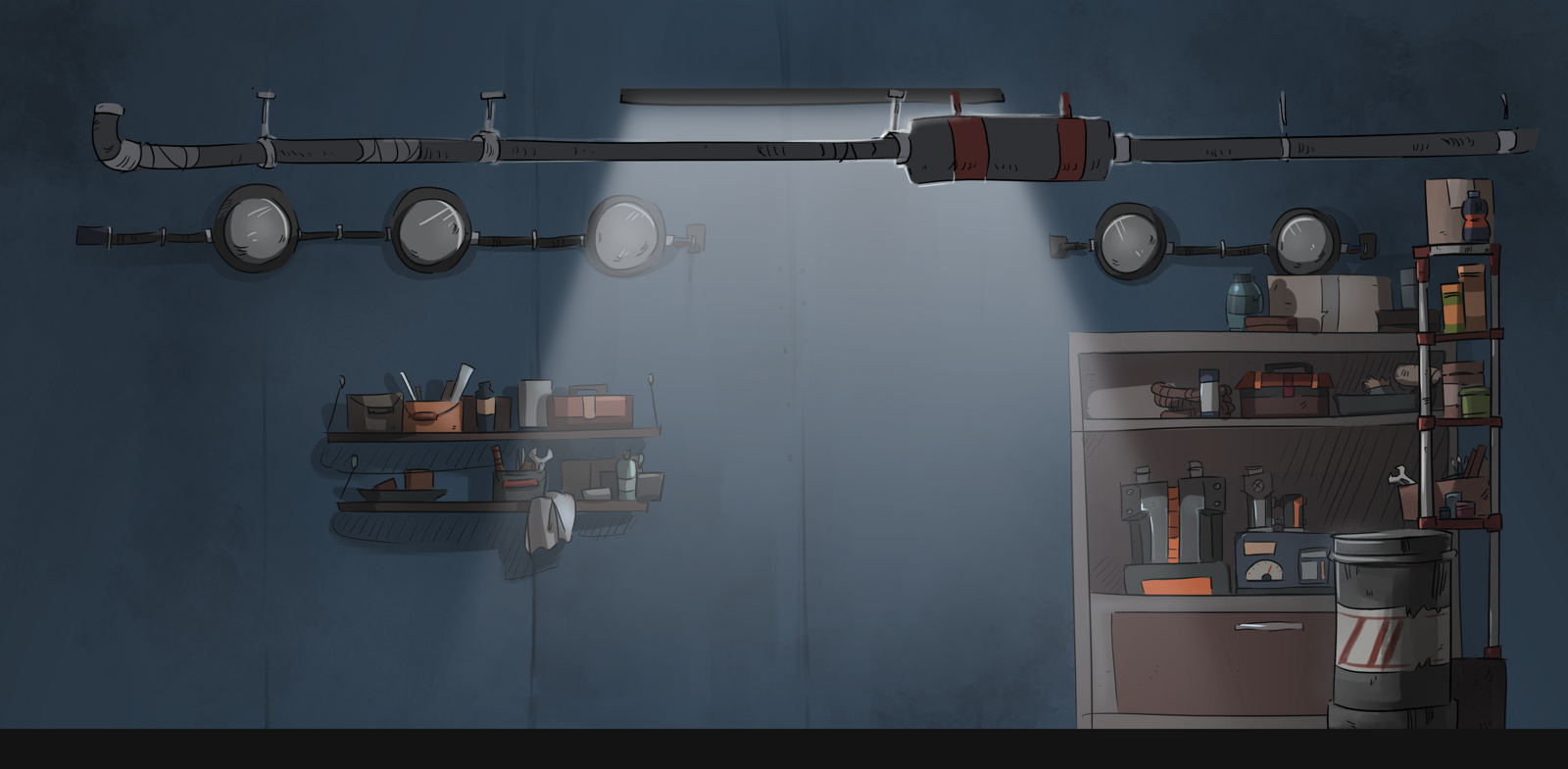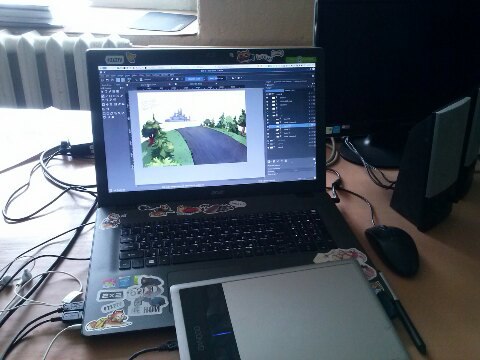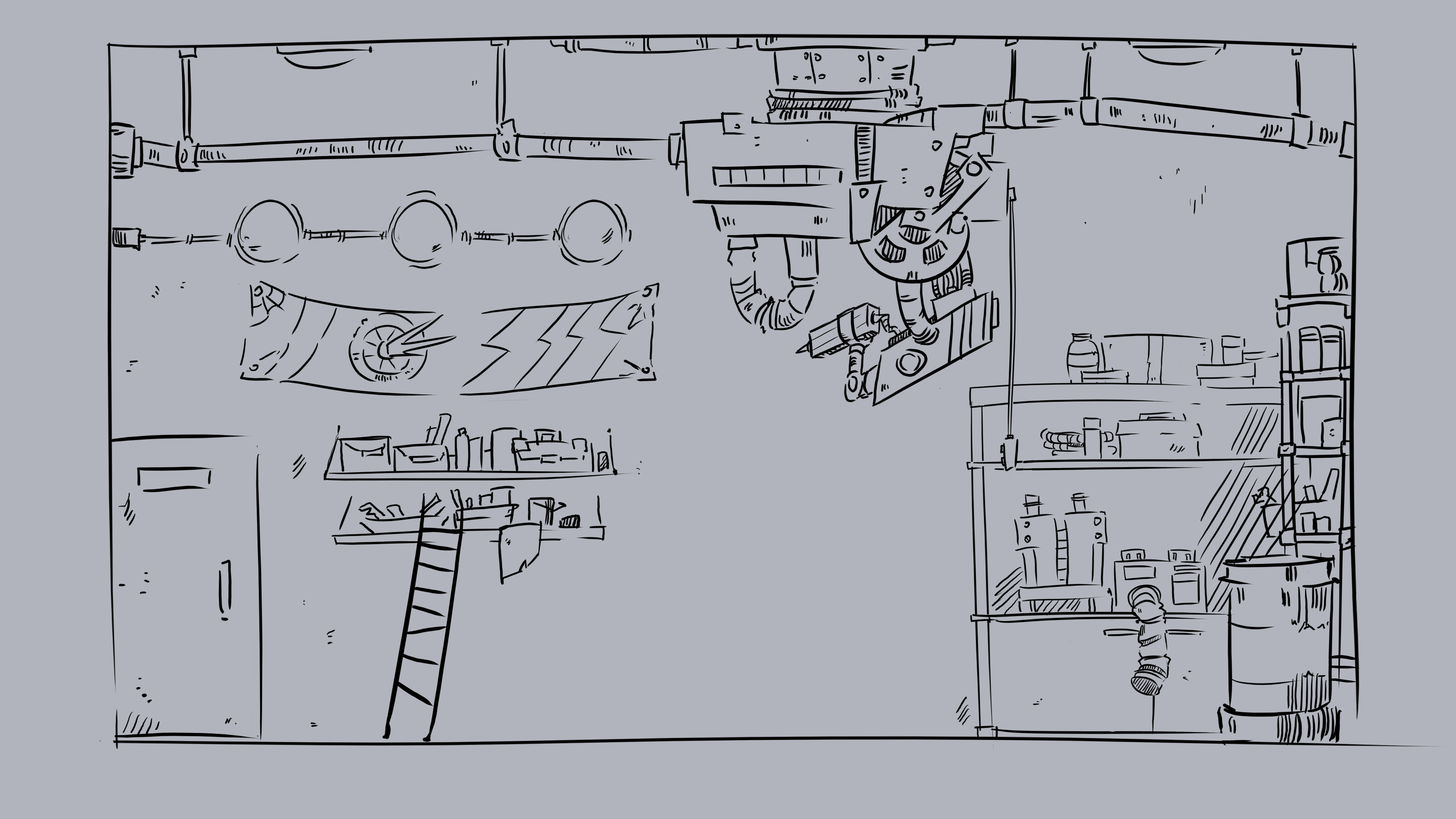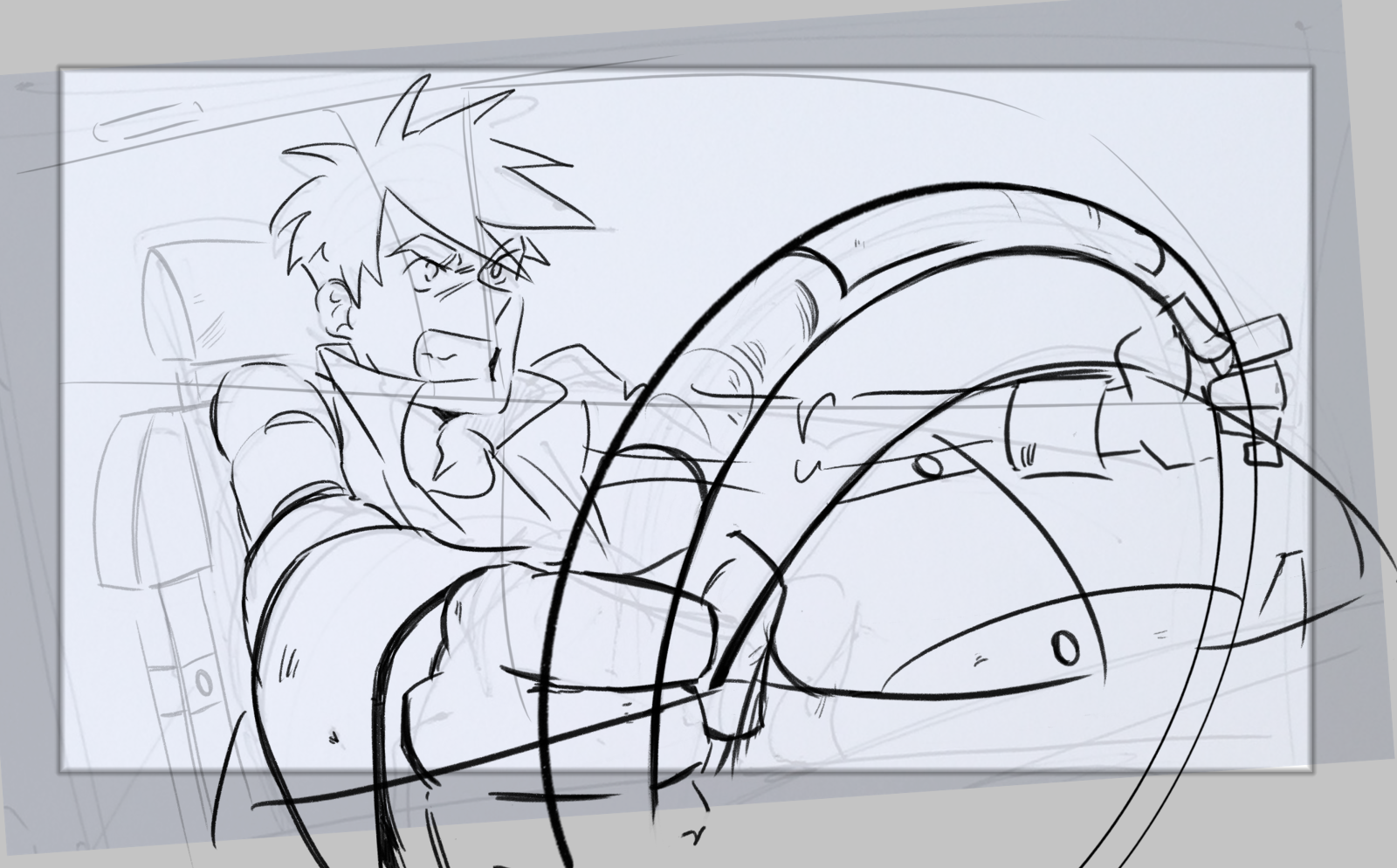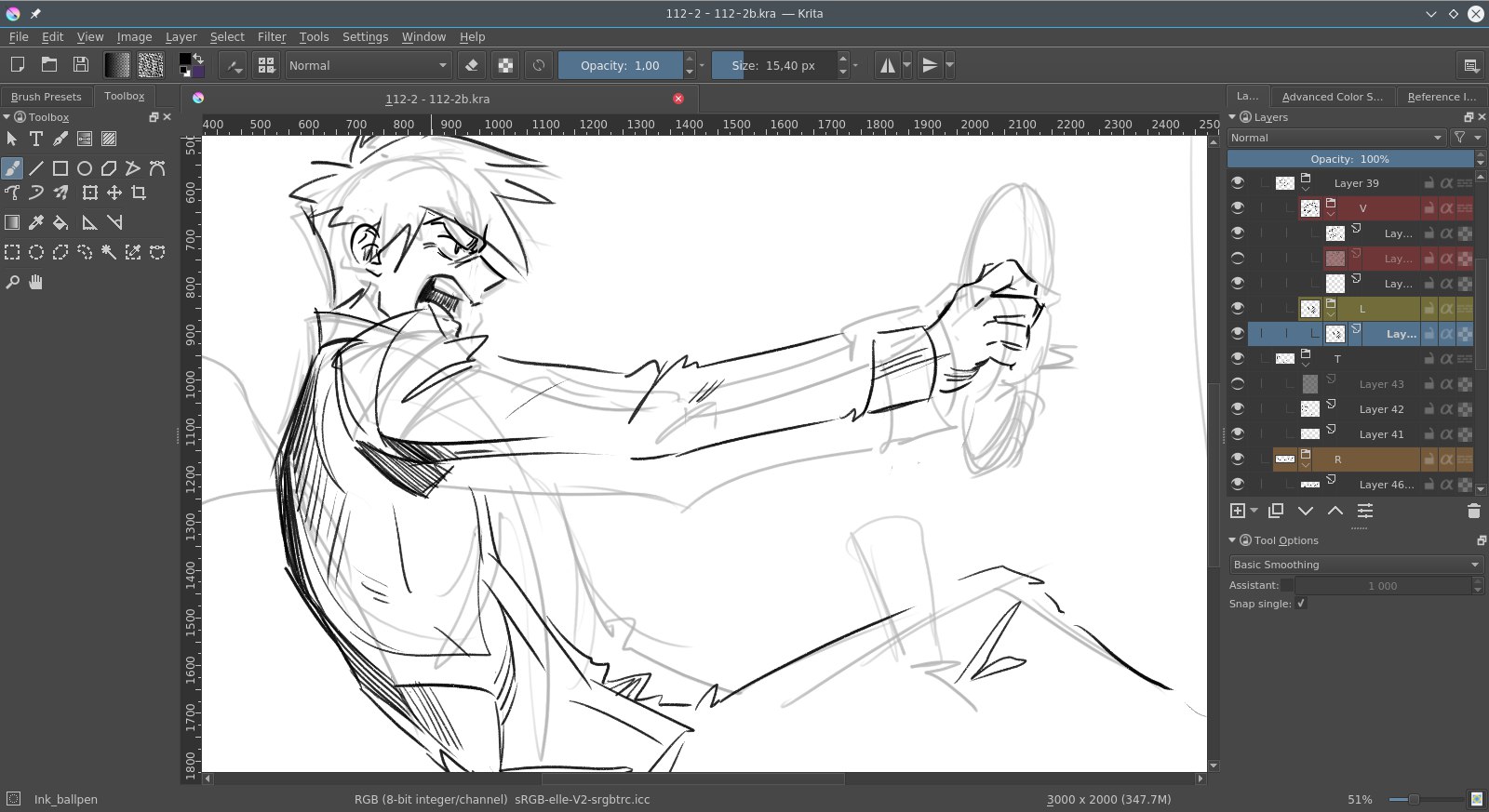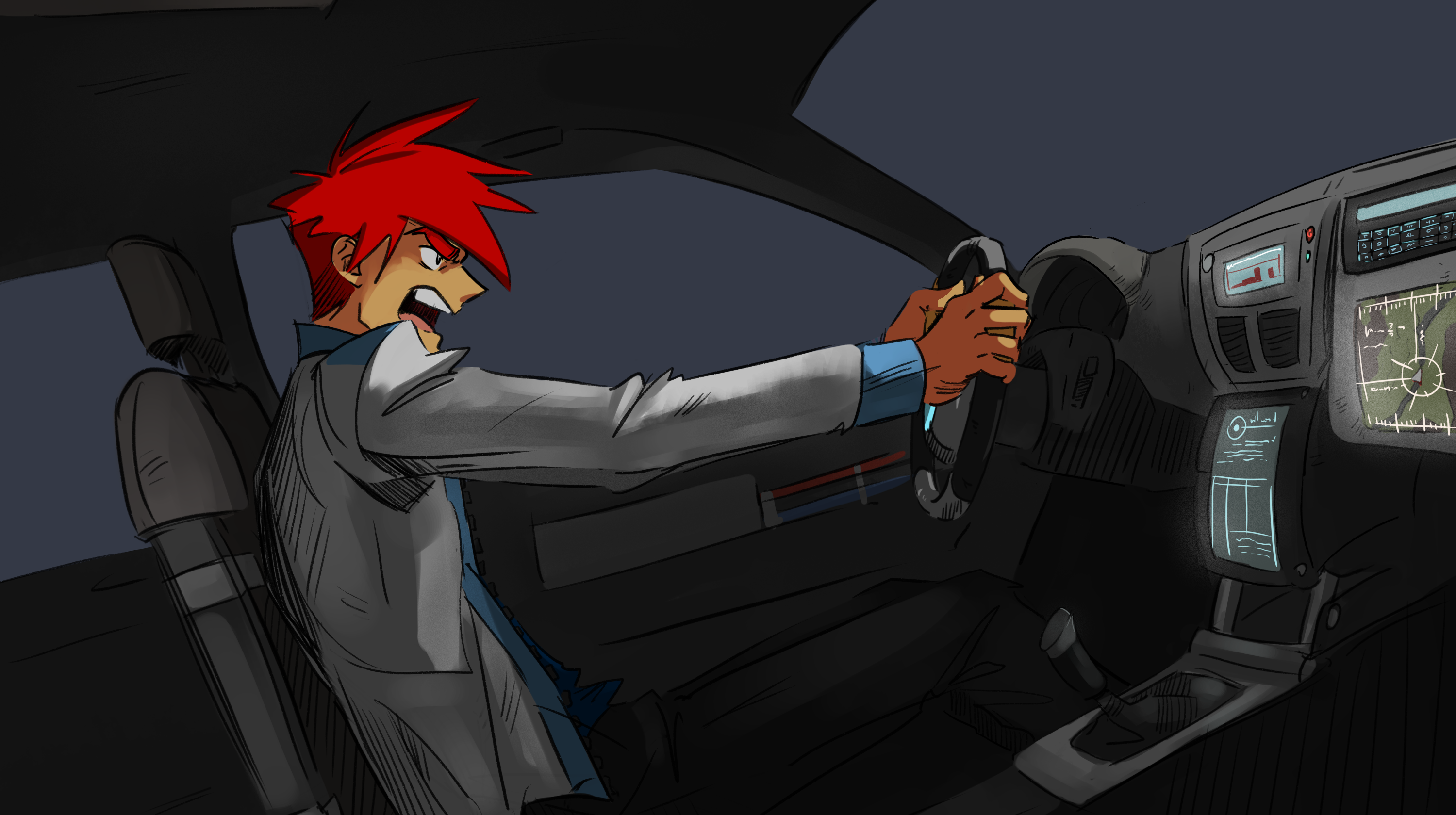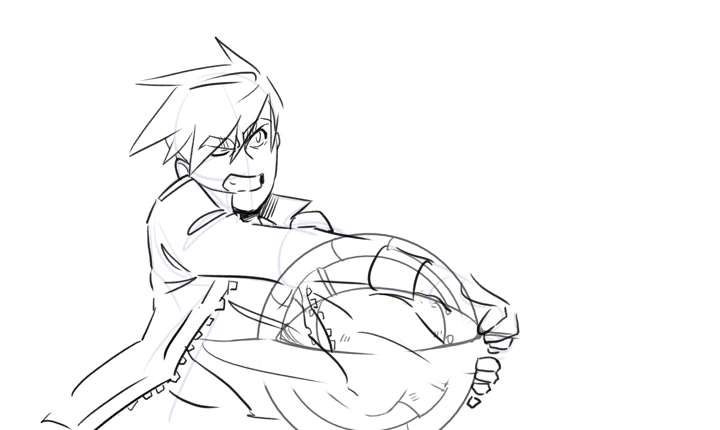 We also got some help from Kseniya Danilevskaya – a young talented animator from Moscow. We met this spring at Suzdal Fest and she got interested about the project (I plan to write more about this event in another post). Kseniya made a rough animation of Ivan getting into car.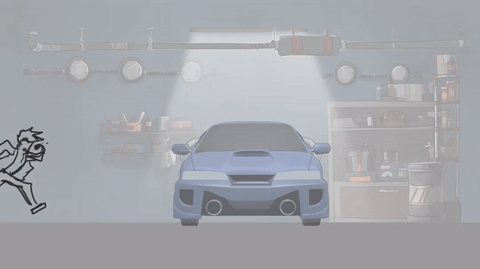 Here is the current snapshot of animatic for chase scenes.
In-Production Content
This content is temporary hidden from public and available for our Premium Patrons only. If you are Premium Patron, please sign in to view.
Besides that, we also reworked (or, better say – extended) another segment of animatic – when Ivan arrives to ruins of Research Center. The idea of rework belongs to Nikolai Mamashev. One day we had just another review of animatic at the studio and he said:
– Hey, I just can't get it why he stopped exactly at this place.
– He tired, – I replied.
– No, there should be a stronger reason. Something should happen.
And then Nikolai come up with his idea.
This idea brought a new dimension to the character of Guy-In-Black, who briefly appears in this episode for the first time (you can see him on the poster).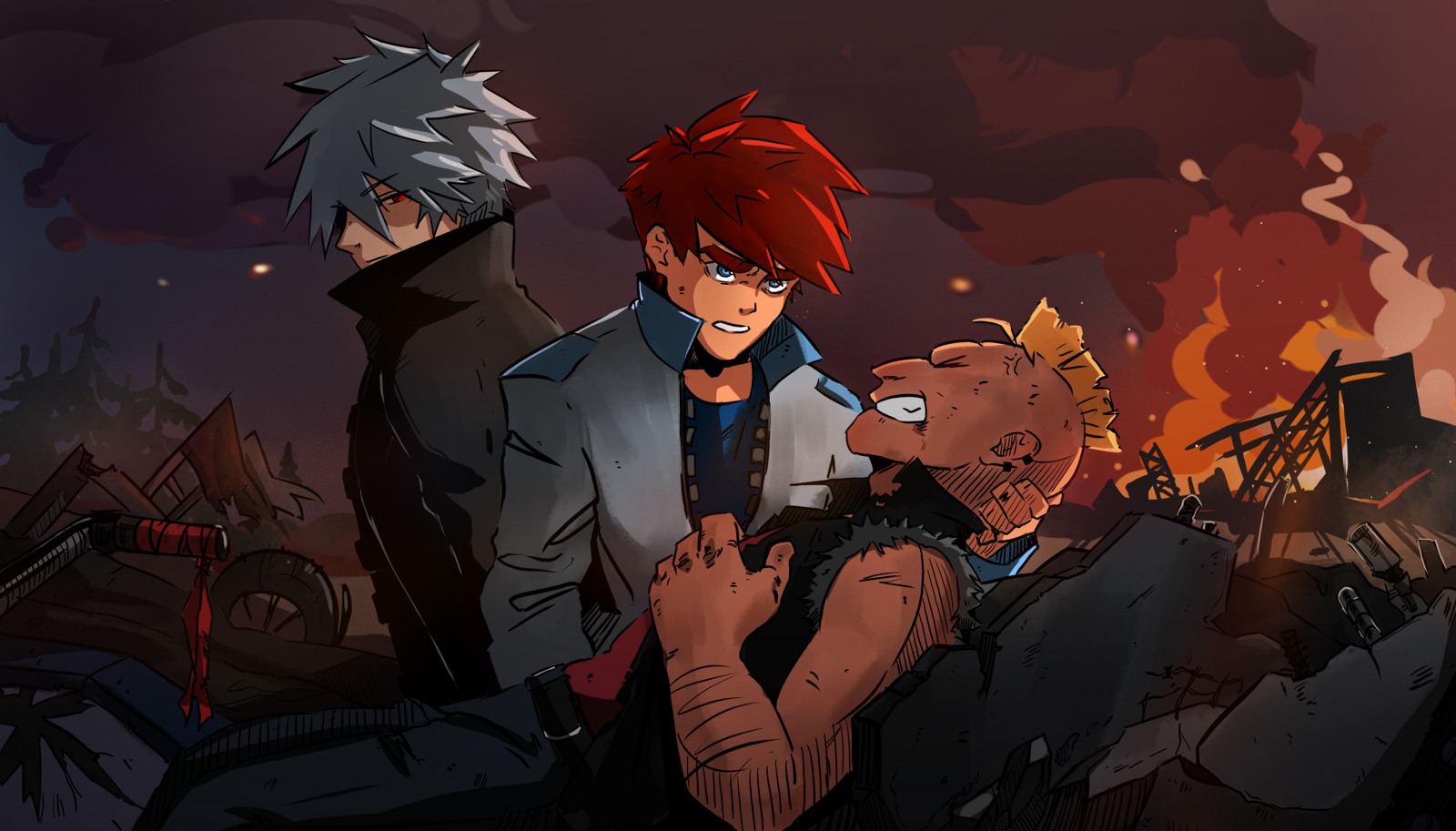 Of course, the idea got a supported by everyone and Anastasia made a complete animatic for this part. This was her first time when she made a segment of animatic completely on her own, with very little involvement from my side.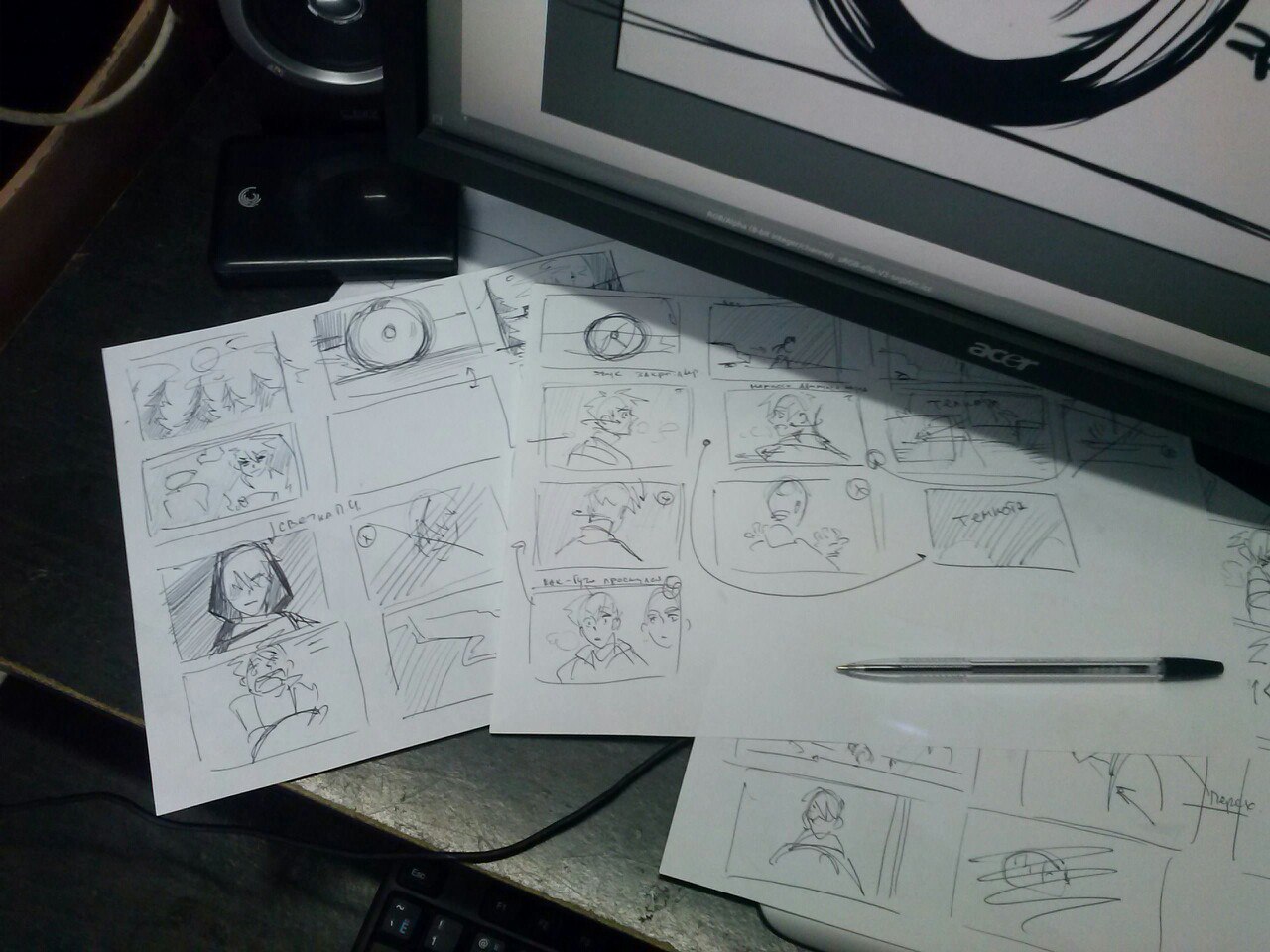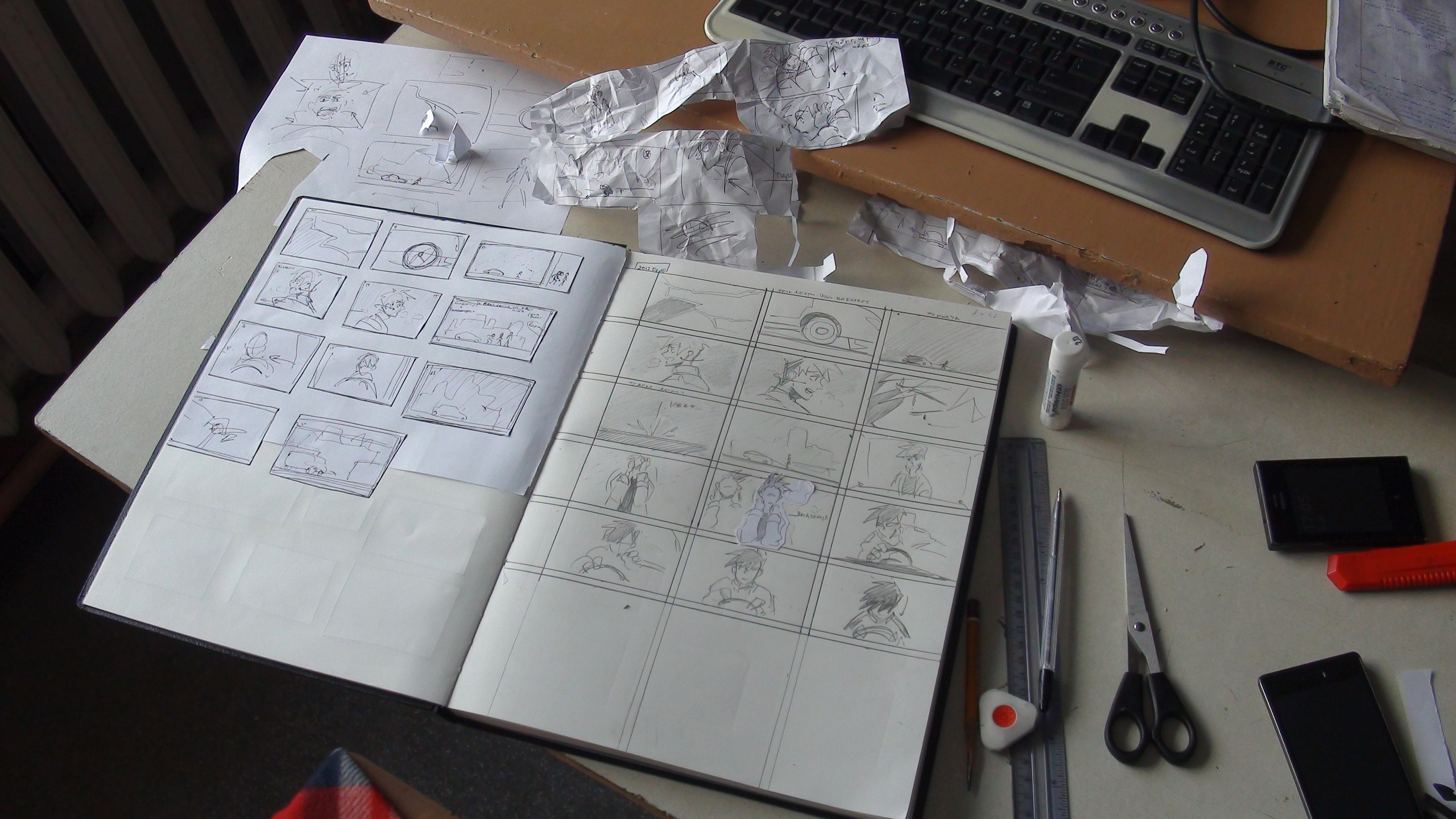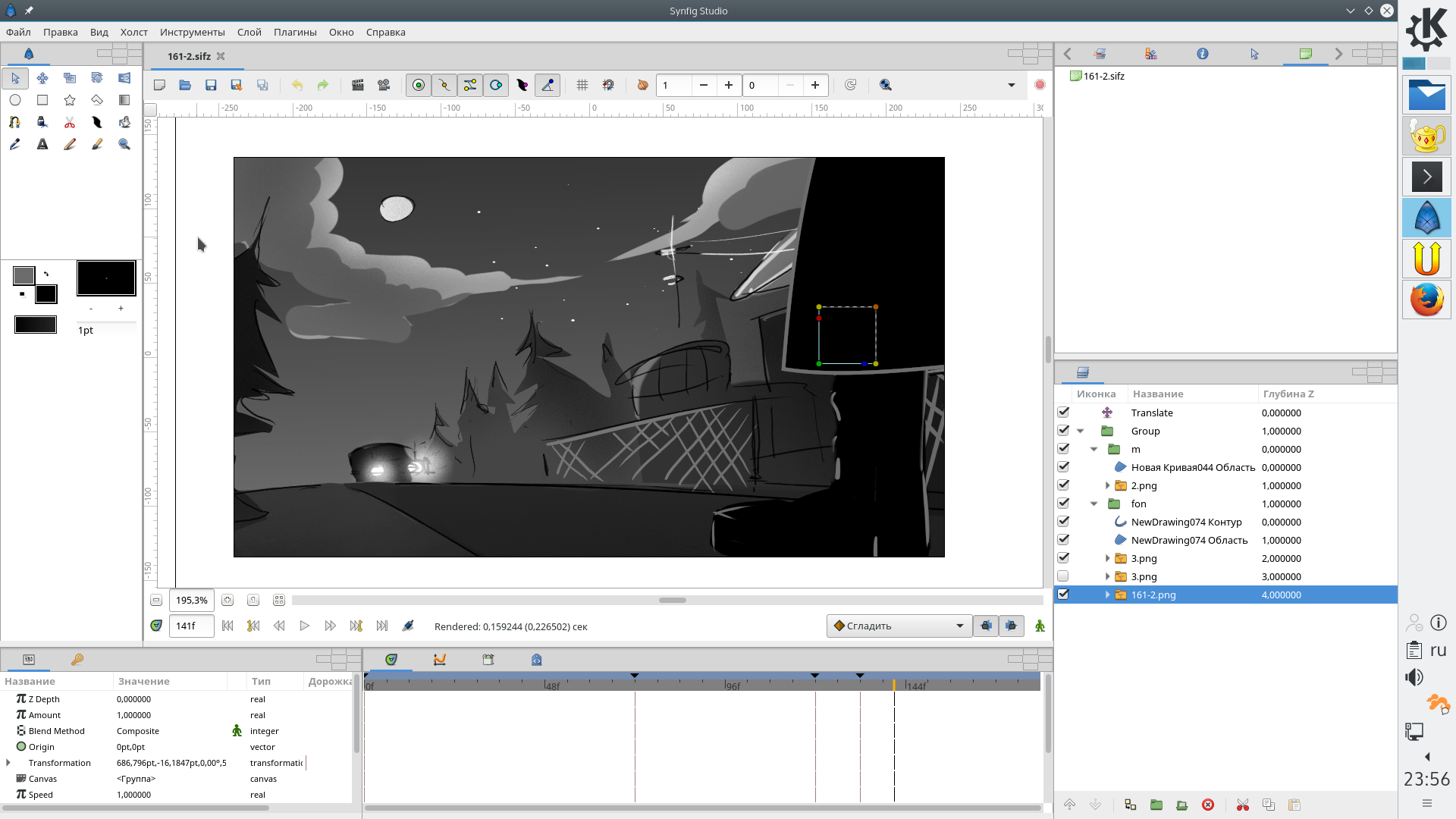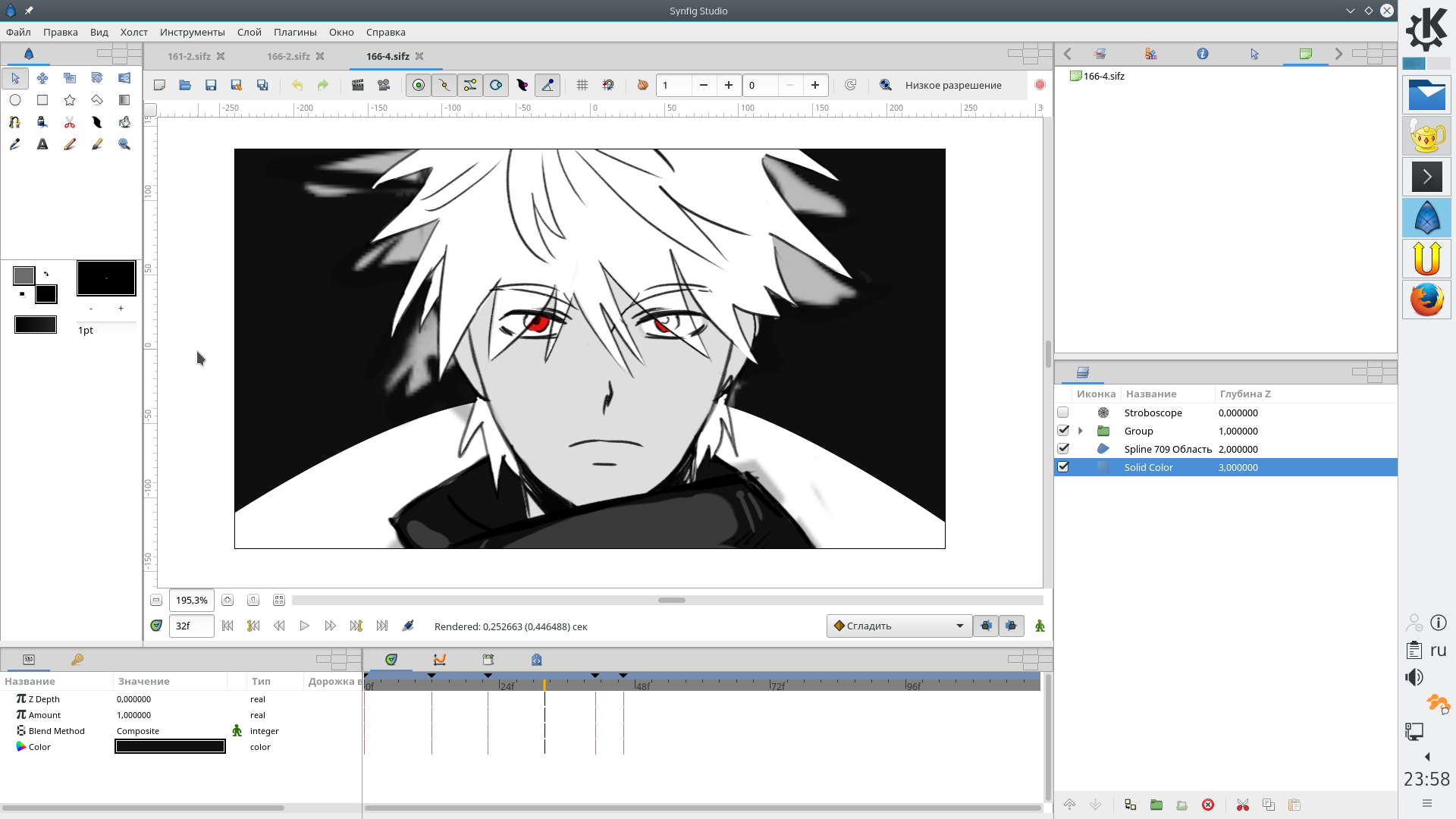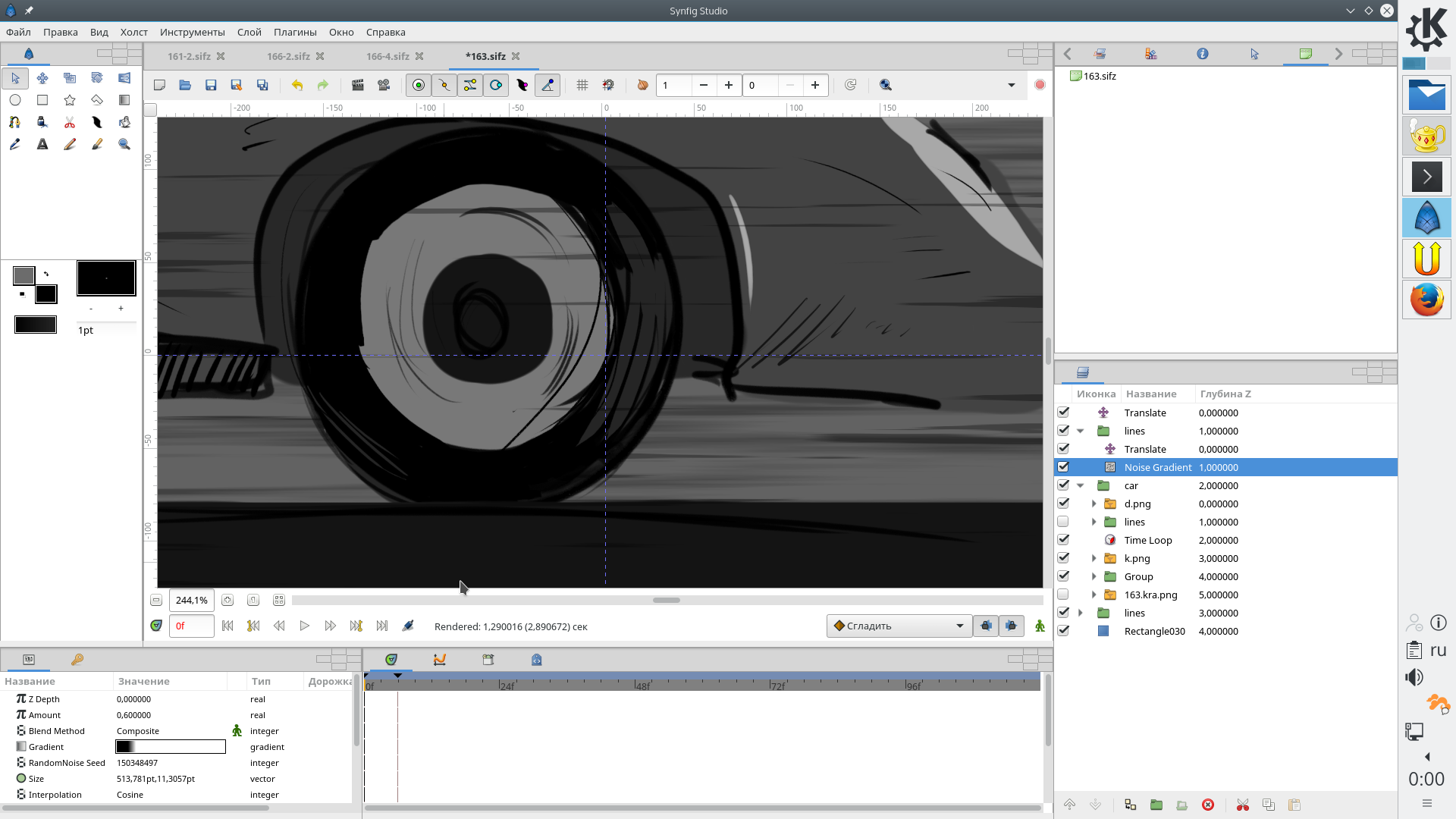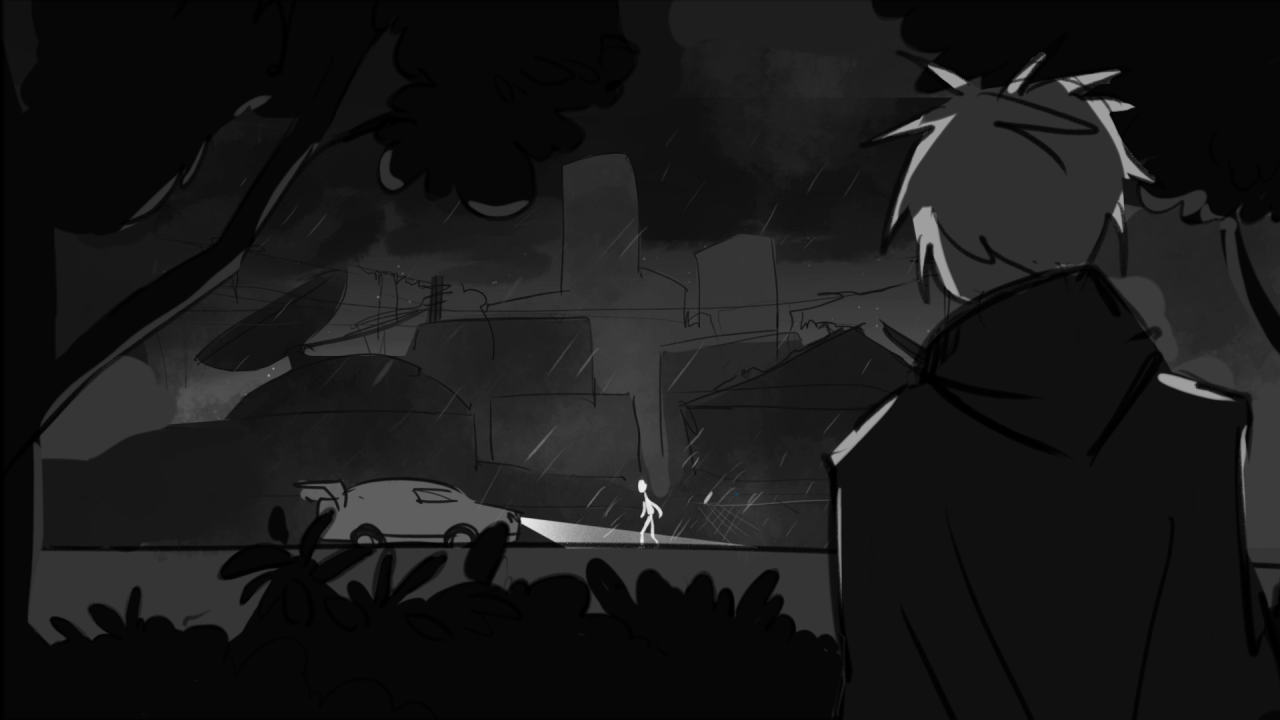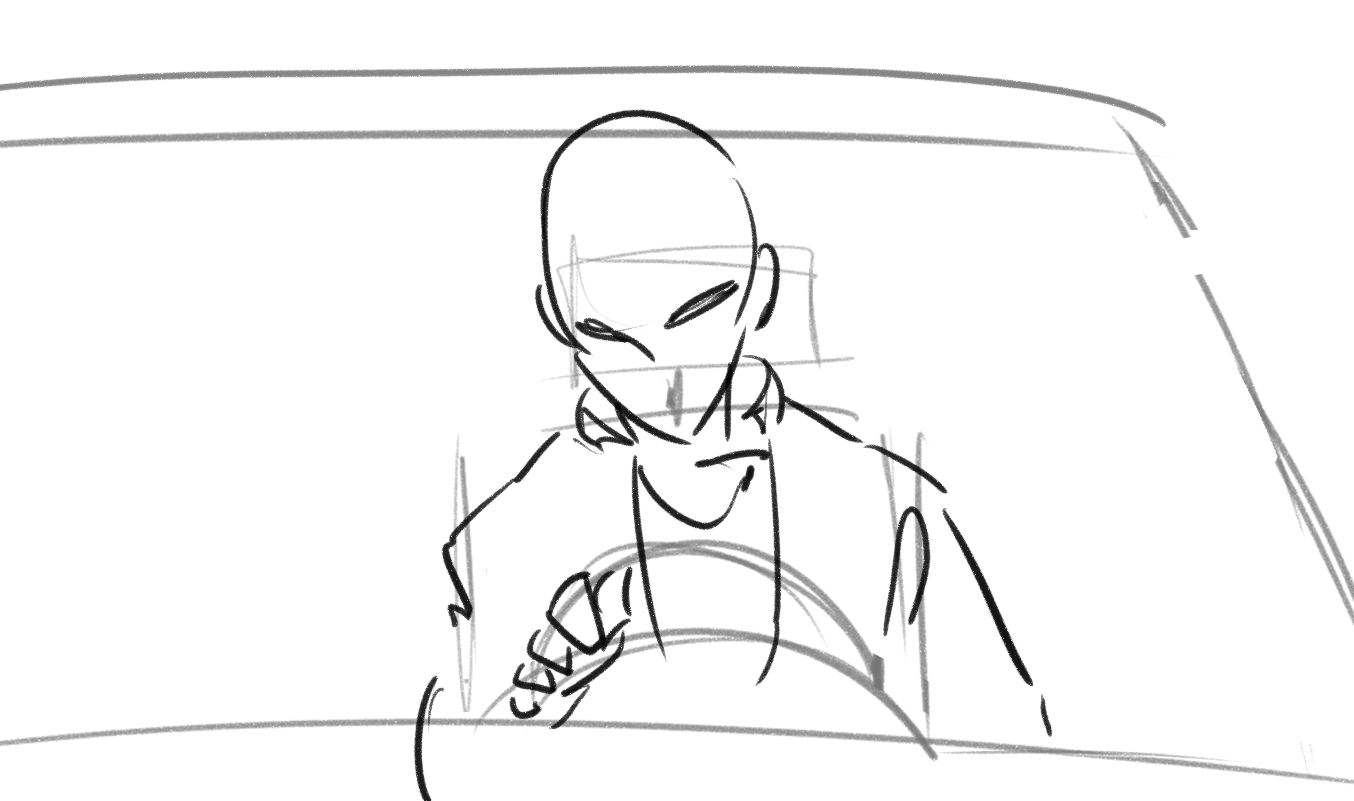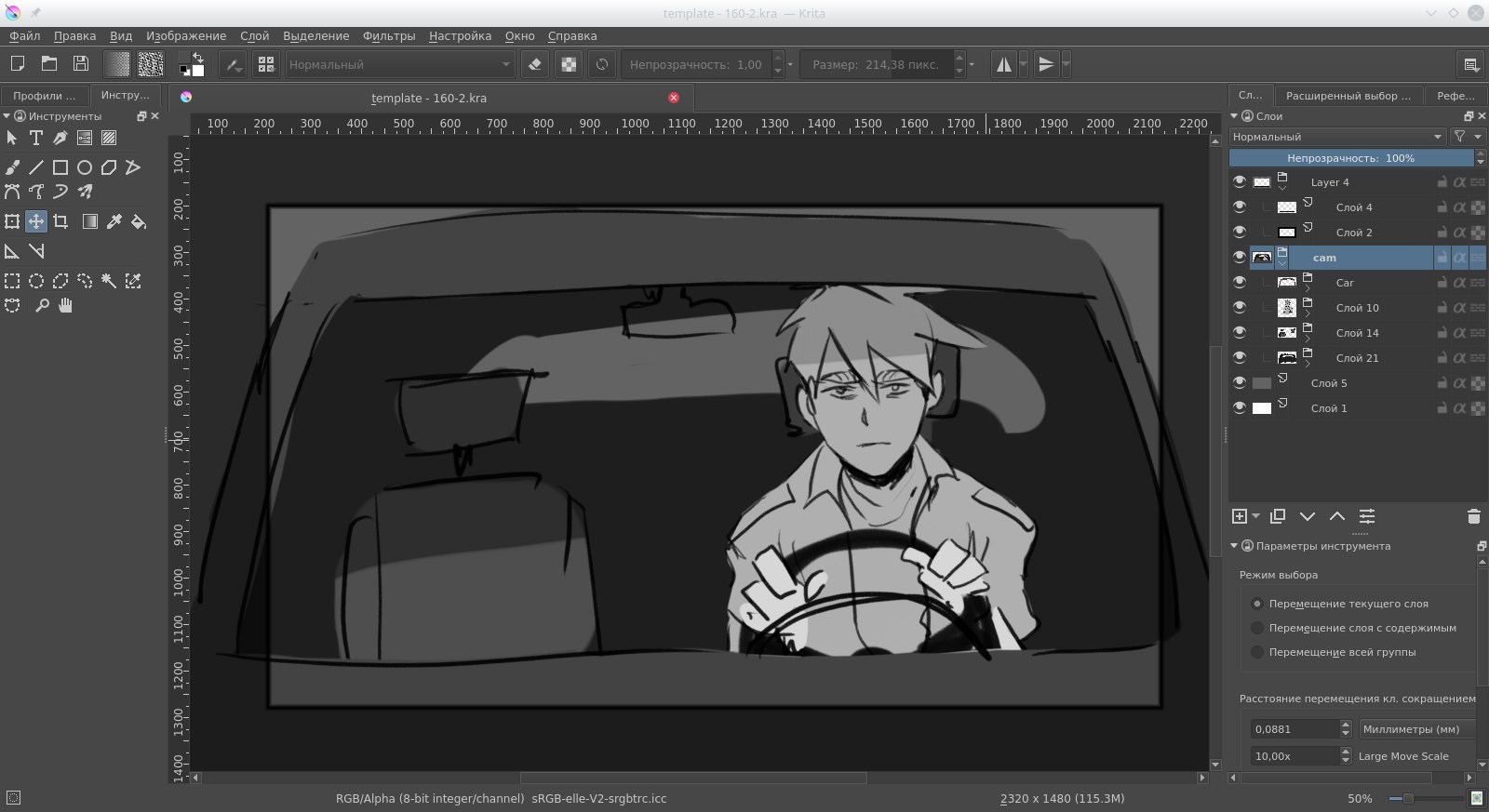 Again, below is a complete snapshot of this animatic segment.
In-Production Content
This content is temporary hidden from public and available for our Premium Patrons only. If you are Premium Patron, please sign in to view.
And here are a few more screenshots from our production process.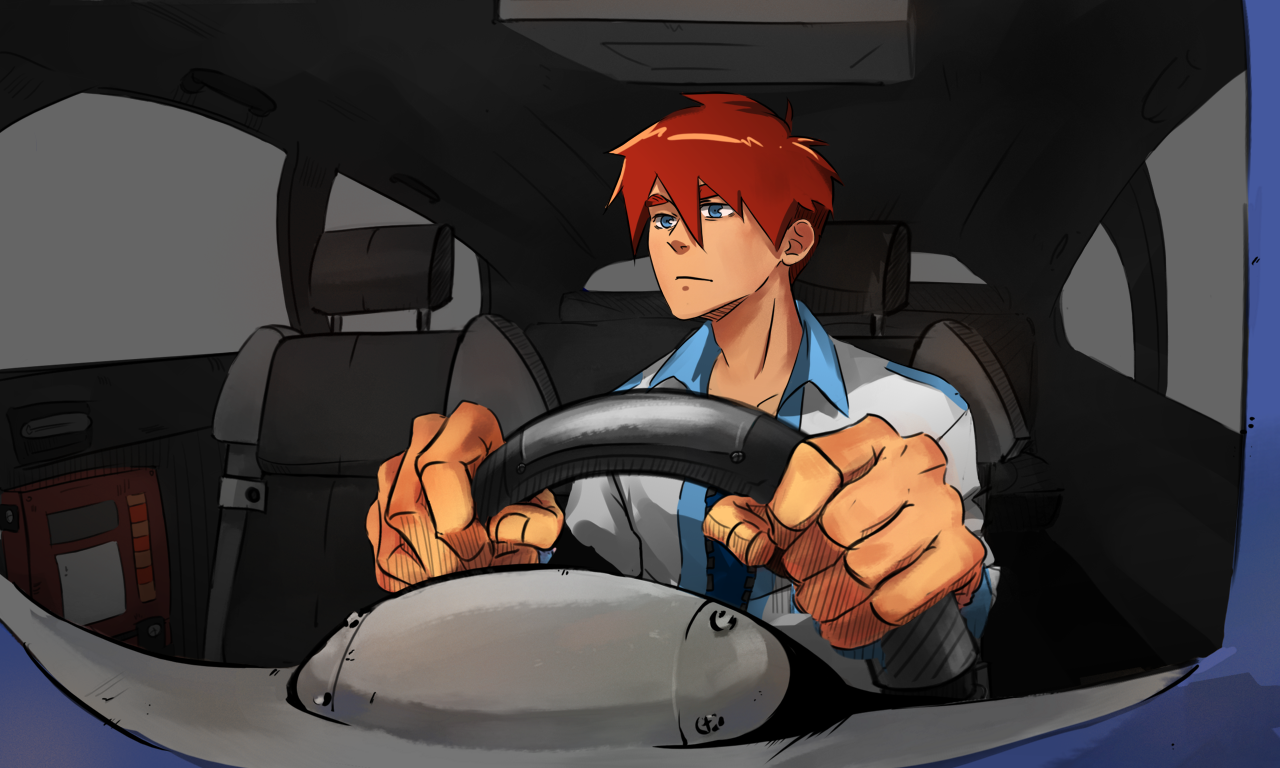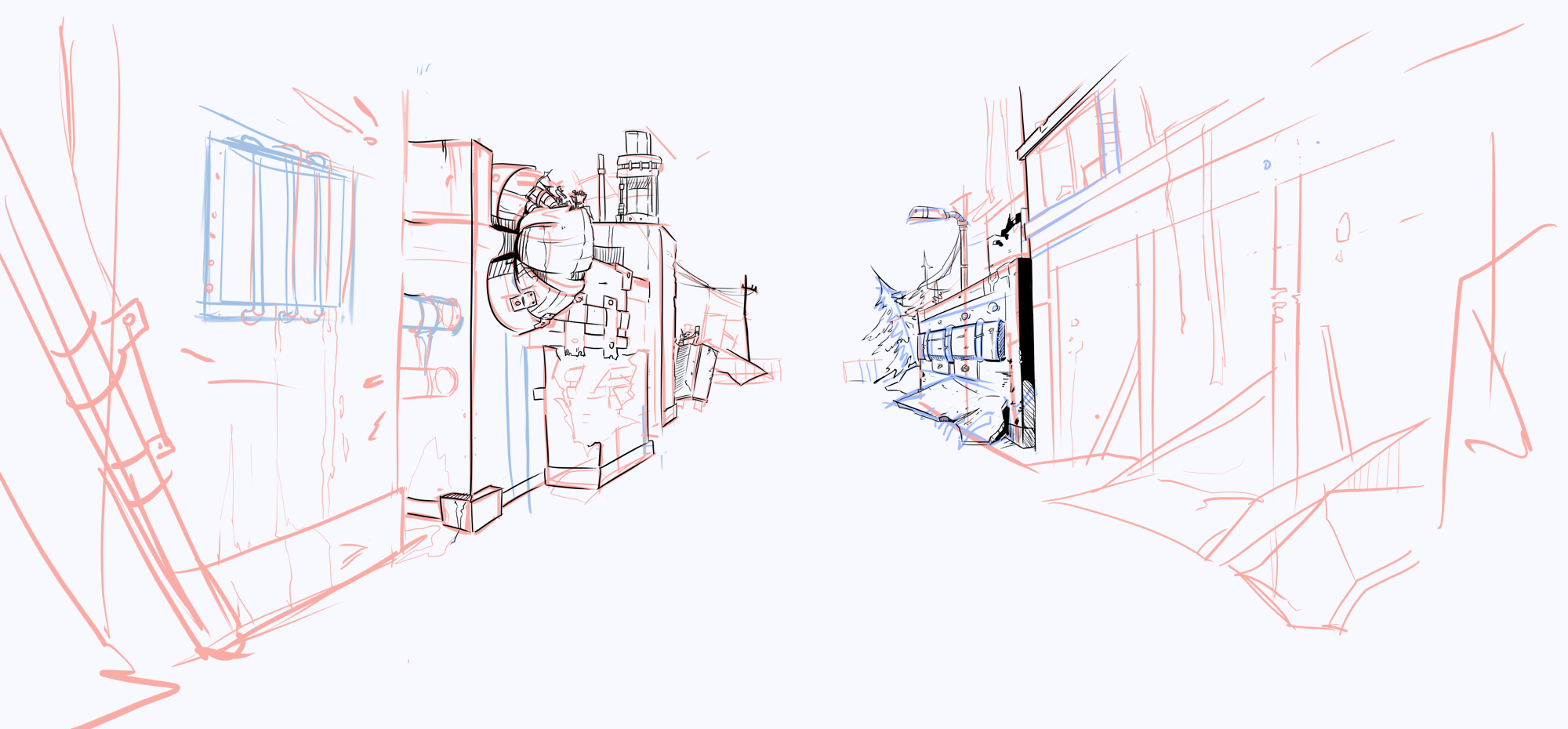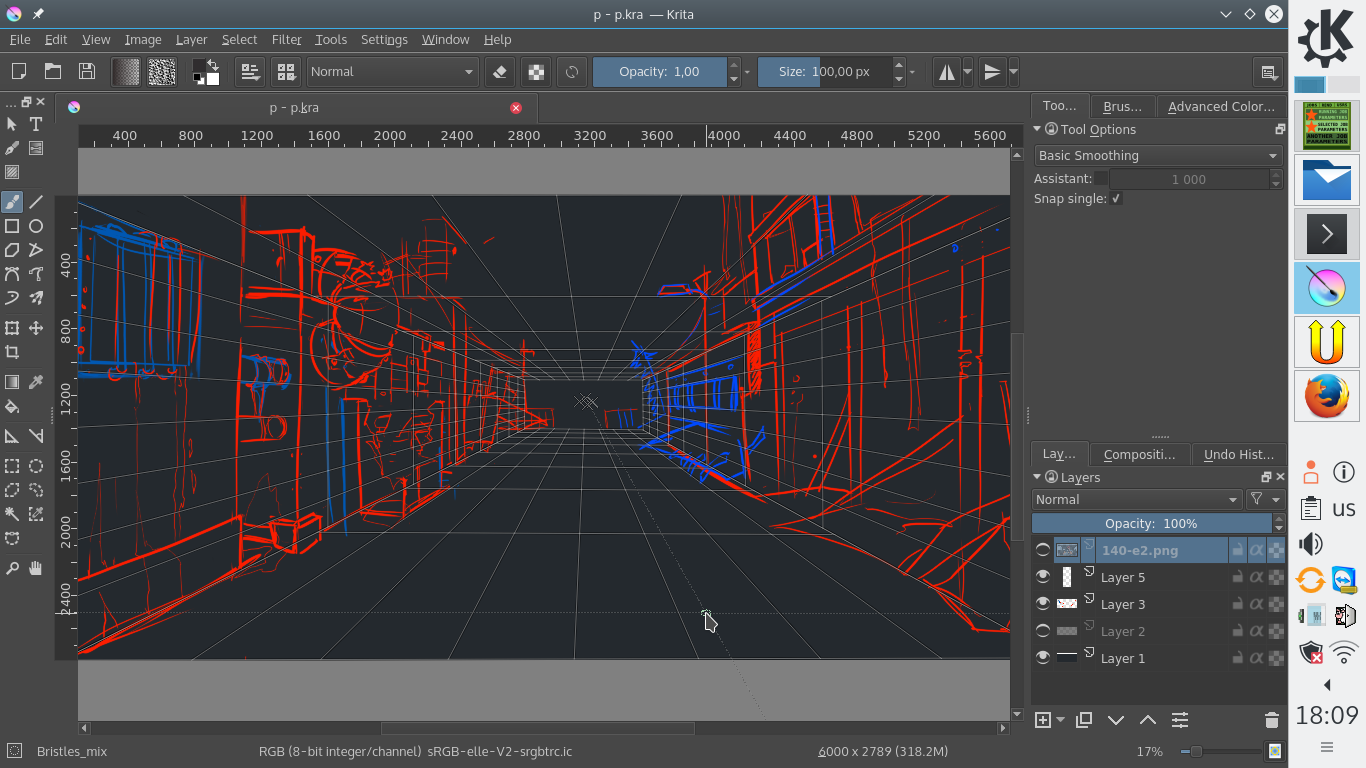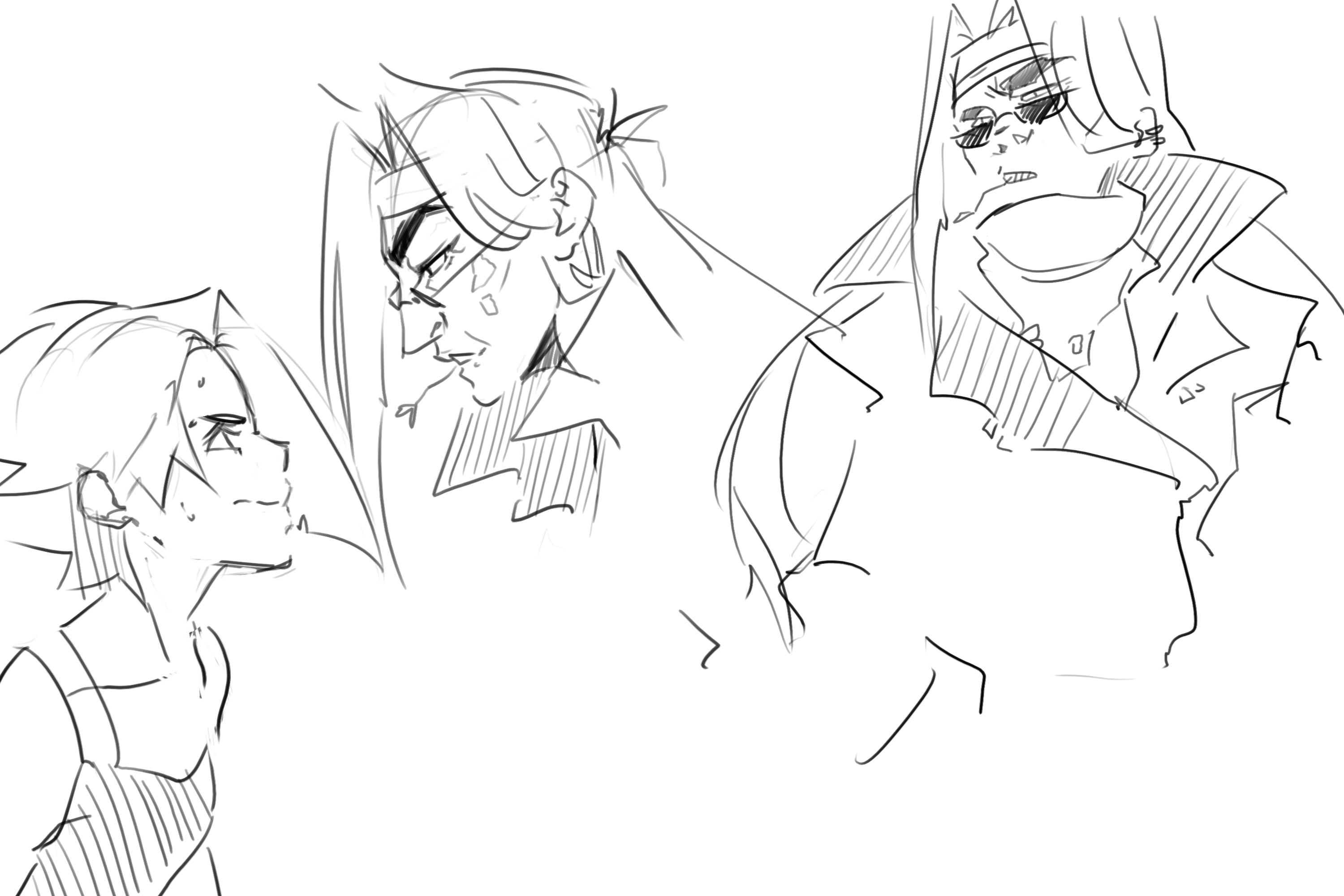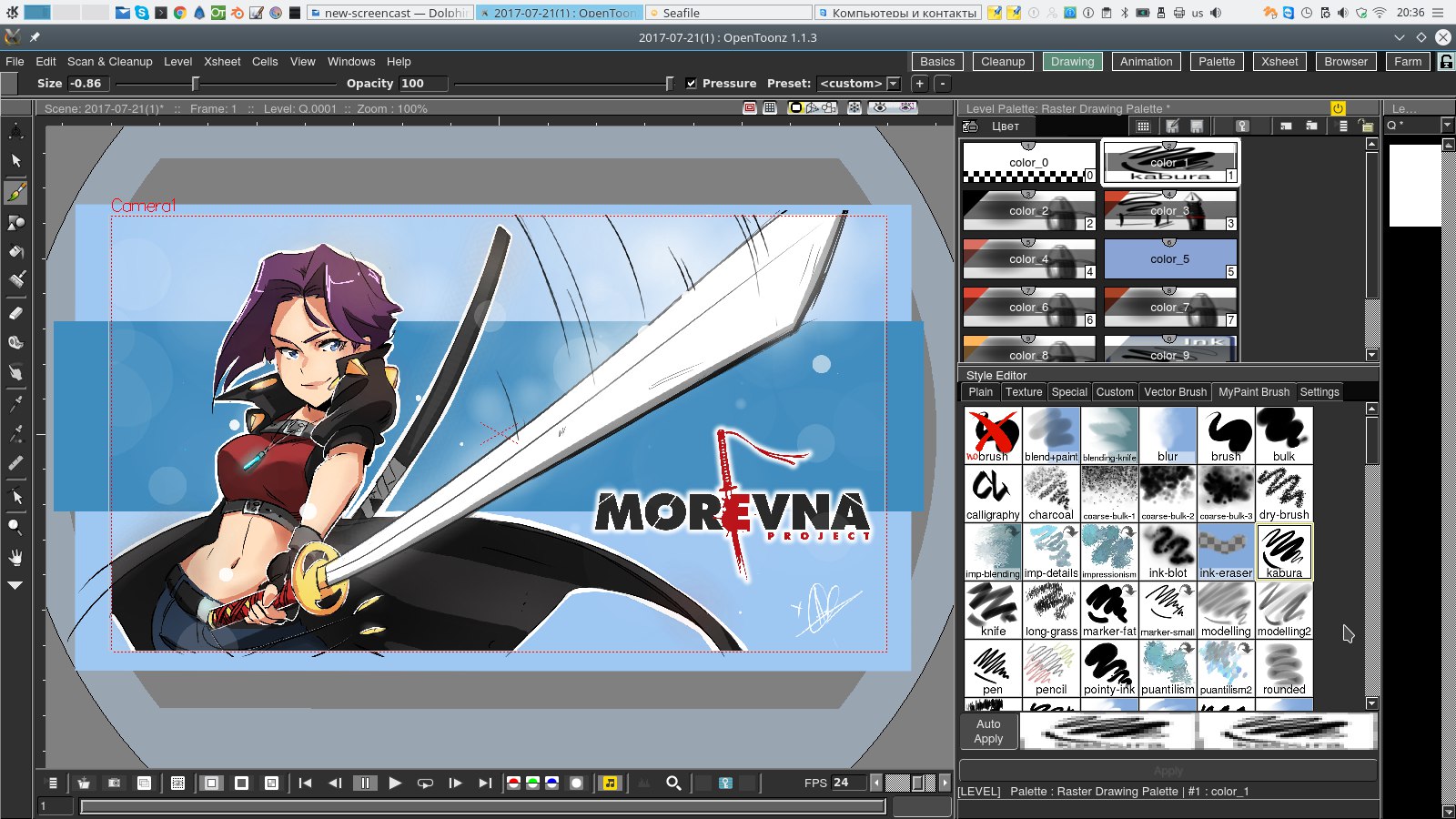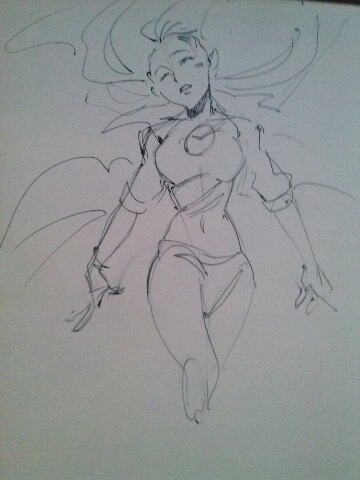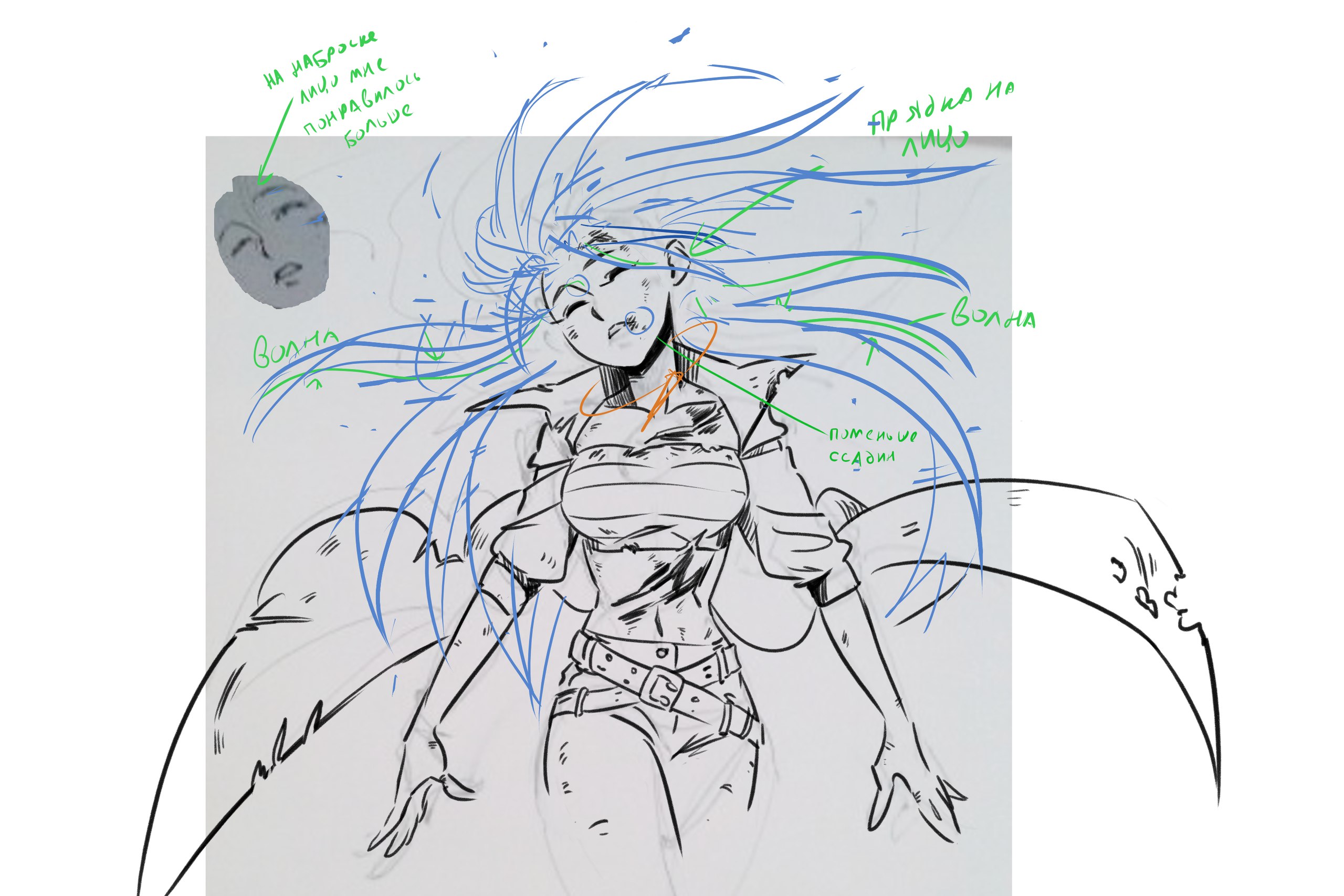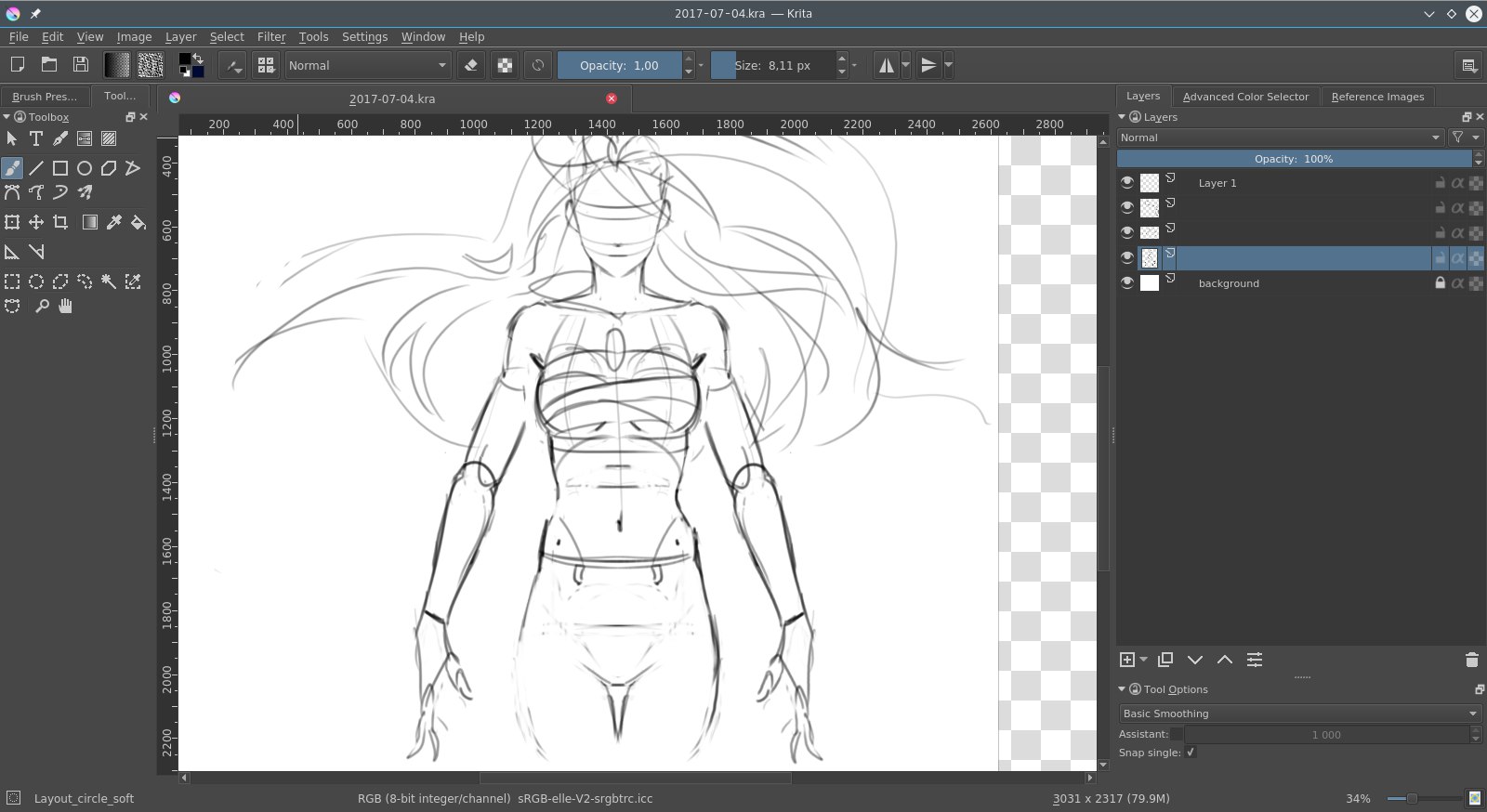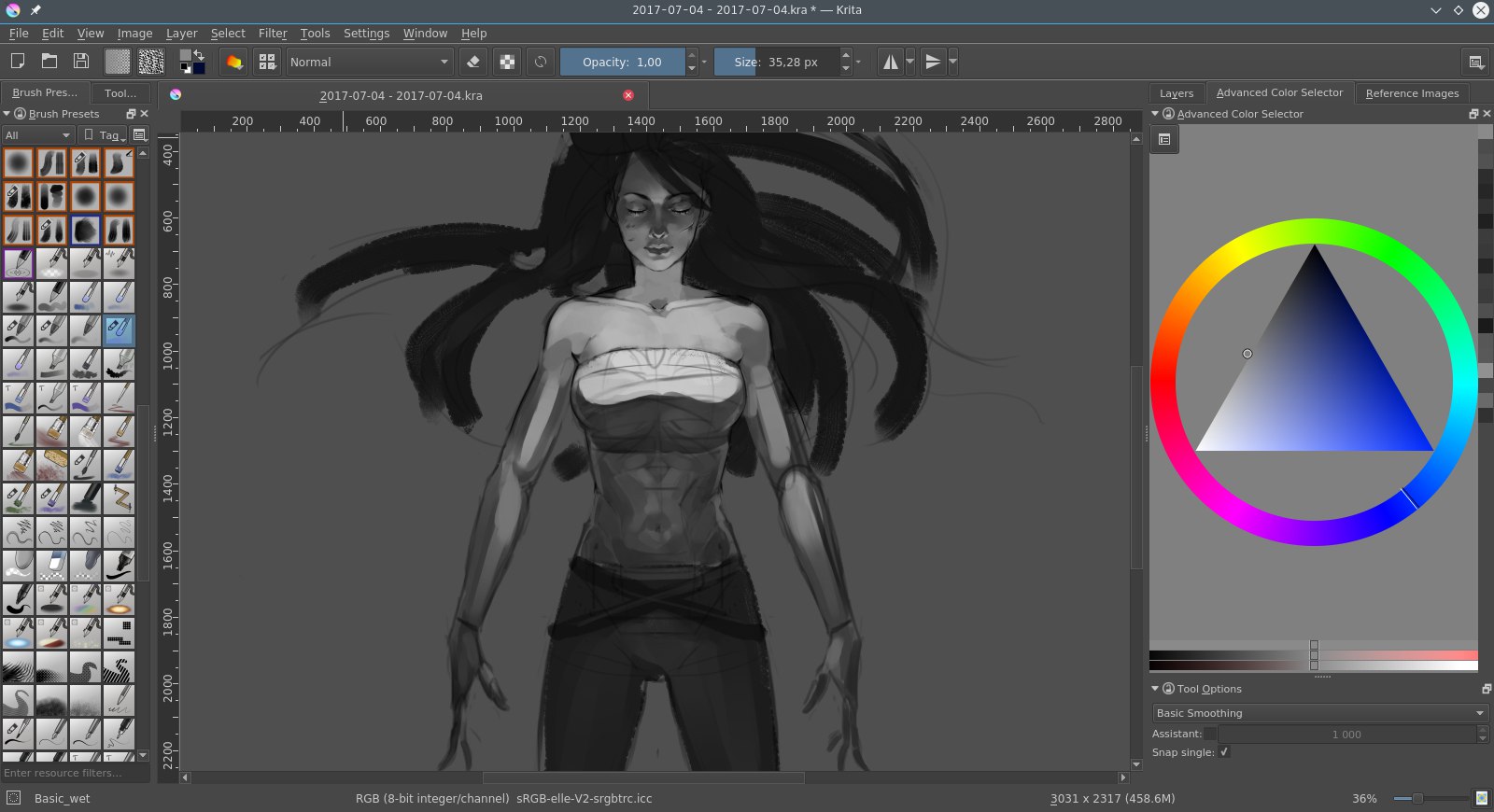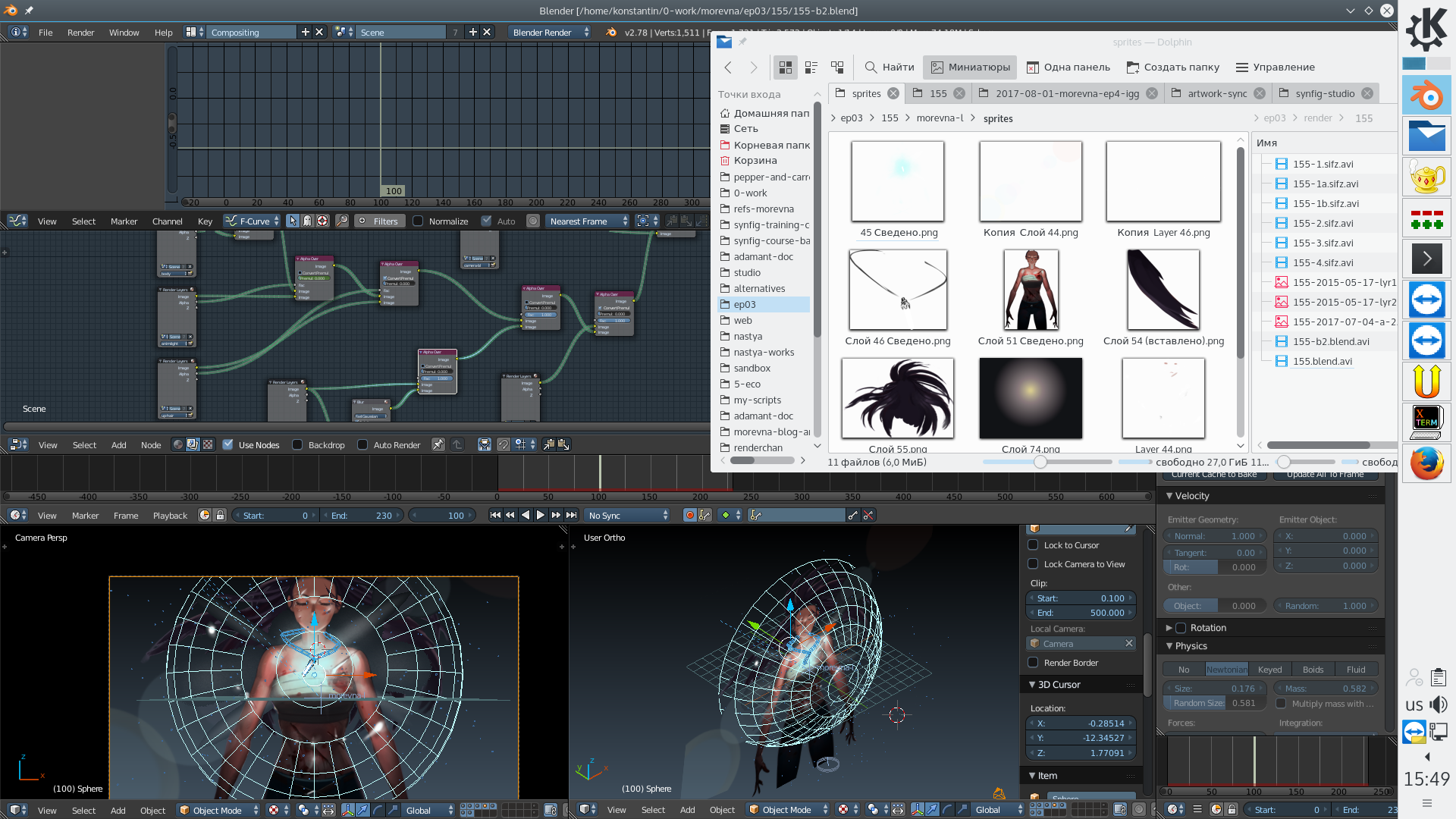 And last but not least of our news – we decided to launch a crowdfunding campaign. The campaign goal is to collect funds to bring Nikolai Mamashev to work on this episode as lead animator.
This decision born as a logical consequence of Nikolai's success with Pepper & Carrot Motion Comic – his experience and skills will bring a significant boost to our progress and help to bring the new episode faster for you.
Someone might ask – didn't you already have a Patreon page and how this correlates with upcoming crowdfunding effort? Of course we do have a Patreon page, which helps us to continuously work on the project – maintain its infrastructure, handle some software development and even pay some salary to our lead artist Anastasia. Thanks to support we get from our Patrons, we have been able to bring the project that far, as its currently is!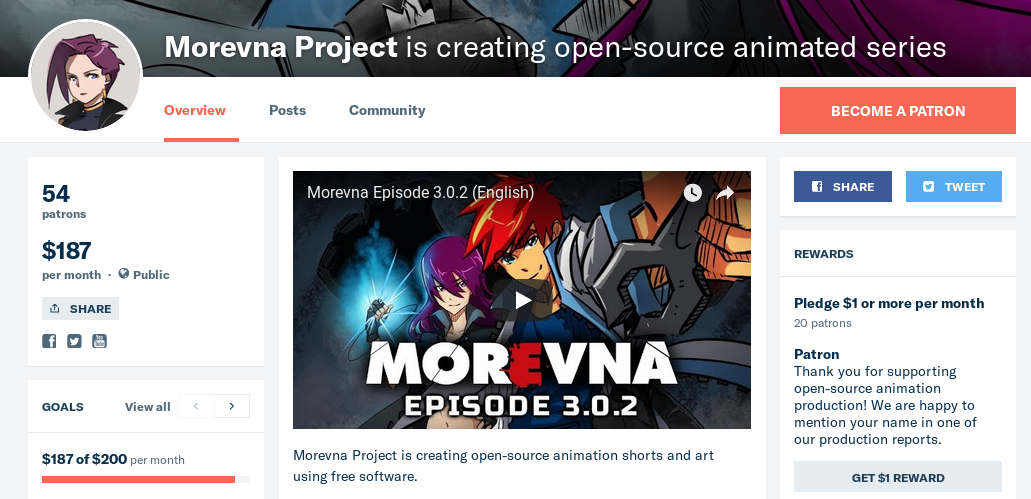 Unfortunately, currently the funding coming from Patreon is not enough to get a full-time animator of Nikolai's level. Also, when it comes to rewarding our supporters, on Patreon platform we are limited with recurring rewards only and cannot offer some one-time ones.
So, we decided to take a leap and run a crowdfunding campaign to extend our team and boost the progress.
I have started preparing campaign 4 months ago and of course it took significant amount of my time. But now it is almost ready for launch – we scheduled it to go live in the first days of December.
We will need to make some noise about the campaign and this is where your help is much appreciated. Also, maybe you know any places where it would be appropriate to share information about campaign (relevant media sites, blogs, Facebook groups, forums, etc.) – please let me know in comments. And of course,  if someone would consider to contribute any amount at the very early stages –  this will be much appreciated as it builds critical momentum and increases our chances to success.
Thank you!

Our production and development activities are funded by community of patrons giving monthly pledges through our Patreon page. My special thanks to our new patrons – Alexandre Kandalintsev, Olivier Jolly, Kevin Whitaker, Conway Scott Smith, ebarranco, Annabel Schechinger, raspbeguy, Eduard D, Vladislav Glagolev, Ale Abdo, Wolfram Schwenzer, Oleg, Ina Yosun Chang, Belle Rae, V. Bogdanov, madboy74, Andrew Pam, The Arkadia, Andreas Schüle, Boris Dalstein and Ivan Fedoseev.
Our work is possible thanks to your support and we are working hard to bring you more useful stuff.