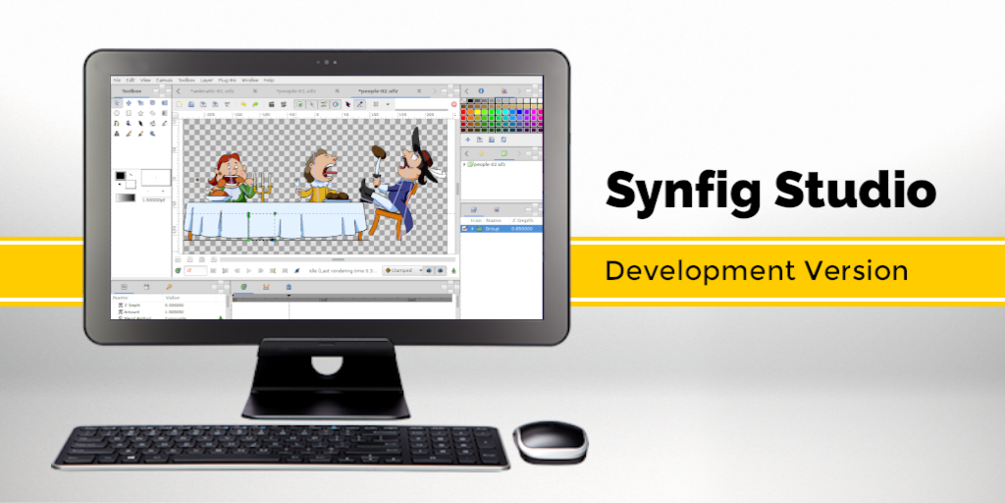 New development version of Synfig Studio is available for download!
List of changes:
Fix inactive elements in "Window" menu (issue #349).
Fix rendering of animated GIF with Magick++ target on Linux.
Fix: filename with international characters not saved in "Recent Files" menu.
Fix crash with XP-Pen G540 tablet (issue #351).
UI translations updated.
Get source code | View revision history
For your reference: versions marked as 1.3.x represent current development version with all latest features and fixes; stable version marked as 1.2.x.