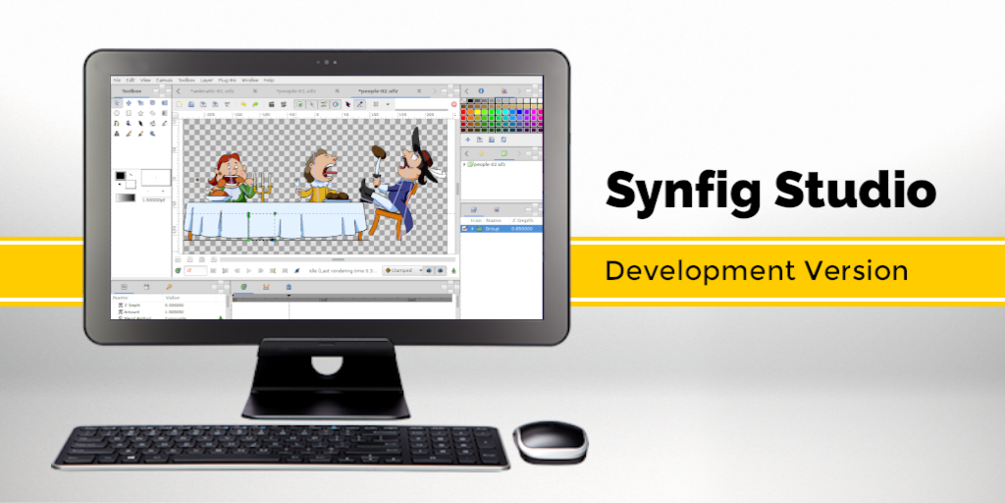 We are happy to publish a new builds of Synfig Studio with some improvements and important fixes!
The main highlight of this build is reduced memory usage – the consumption of memory for all image layers now decreased for 2-4 times comparing to Synfig 1.02 and 3-8 times comparing to  previous development snapshot (the actual optimization depends on the scene layout). Much thanks to Thomas Head for sponsoring this fix via BountySource!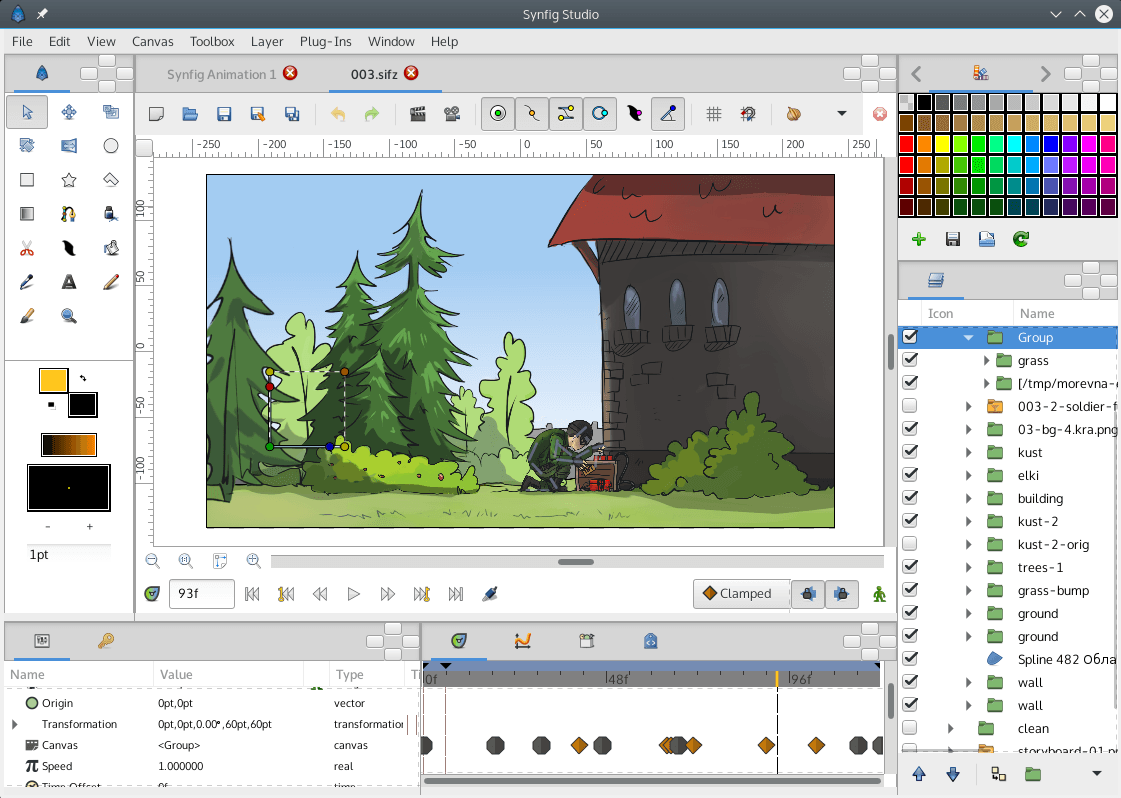 Also, we have made several tweaks that should improve the overall stability of application.
Other changes:
Zoom level now can be edited via dedicated widget in the bottom-left corner of Canvas Window. Thanks to Caryoscelus.
Now it is possible to hide File buttons on the toolbar to save horizontal space. Available via "Edit" -> "Preferences" -> "Preferences". Thanks to Caryoscelus.

Preferences dialog now uses modern GTK3 switches

. Thanks to Caryoscelus.
Fixed readability of "Current Time" text widget when using dark theme. Thanks to Chris London.
Time Loop Layer, Free Time Layer and Stroboscope Layer now reside into separate "Time" category. Thanks to Caryoscelus.
Fixed #234: Objects created with opacity less than 1.0. Thanks to Caryoscelus.
Fixed crash on attempt to edit "spline point", "width point" or "dash item" in Parameters Panel. Thanks to Caryoscelus.
Fixed random hang when rendering files via CLI. Thanks to Ivan Mahonin.