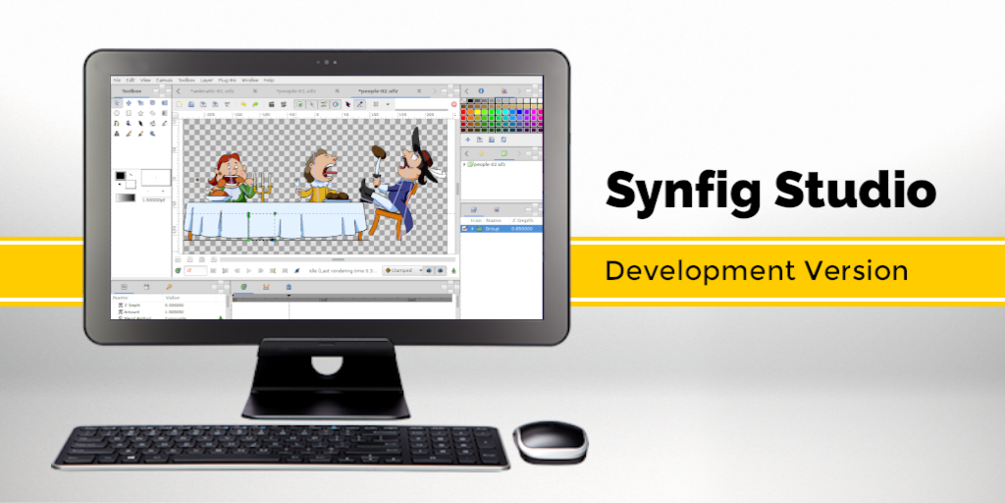 We are happy to publish new development builds of Synfig Studio! Those builds summarizing the results of testing Synfig Studio in production of Morevna Project for the last month. List of changes:
Rendering engine switched to Cobra. Legacy render engine removed.
Optimized memory usage for duplicated images.
Shaded Layer implemented natively for Cobra.
Fixed import of *.lst files.
Fixed crash when selecting layer inside of imported canvas.
Various fixes for rendering of Text Layer.
Fixed crash when doing commandline rendering of files containing Papagayo lipsync.
Fix gamma for Color Correction Layer.
Fix incorrect Z-Order interpretation.