We are preparing to release Episode 4 and now I am looking for people who wish to have their names listed as sponsors in the final credits of the episode.
If you are interested, please use the button below to make donation and your name will be listed in the credits of English version of Episode 4.
This is how the credits section for sponsors will look like: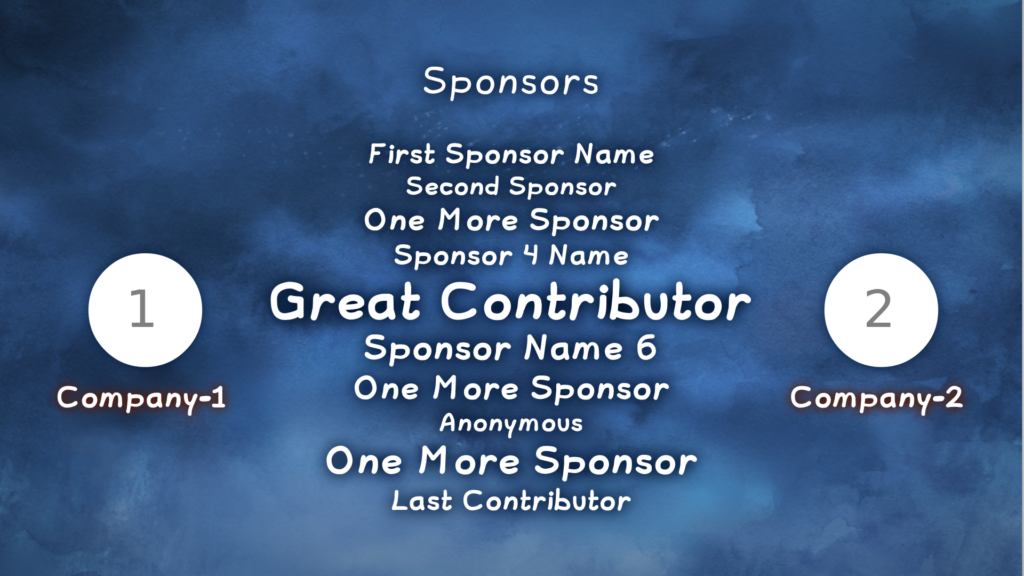 Things to note:
We have only 10 positions available (the quantity of remaining spots is indicated on the donation page, not possible to make more than 10 purchases).
Font size for name reflects the donation amount (proportionally scaled for the range between the maximum donated amount and minimum amount of $100).
Time of donation defines order of appearance in the list (first ones go at the top).
For companies we also offer 2 logo positions per episode, priced as $1000 per place.
Please use the button below if you wish to claim it.
Deadline to claim name or logo in credits rewards is November 23, 2022.
All collected money will be used to produce more animated episodes of Pepper&Carrot.
Besides all of the above, you can use this link to donate any amount for production of new episodes of Pepper&Carrot. Just consider that we can not provide mention in the credits for donations made this way.
I also appreciate any help with spreading a word about this initiative – please do not hesitate to share this page with your followers.
Thank you!
Episode 4 of Pepper&Carrot Motion comic is based on open-source webcomic by David Revoy and created with free software – Synfig, Krita & Blender. The episode (together with its sources) will be published under Creative Commons BY-SA license.
You can watch draft version of the episode here and all latest working content is available here.