It's time for another update about remake of Morevna Episode 3!
In previous post I wrote about screenplay and this time we will talk about storyboard.
To simplify our work, we have split screenplay into segments – a relatively independent parts of story. Usually segment is concentrated around particular important event or idea. You can think of them as chapters.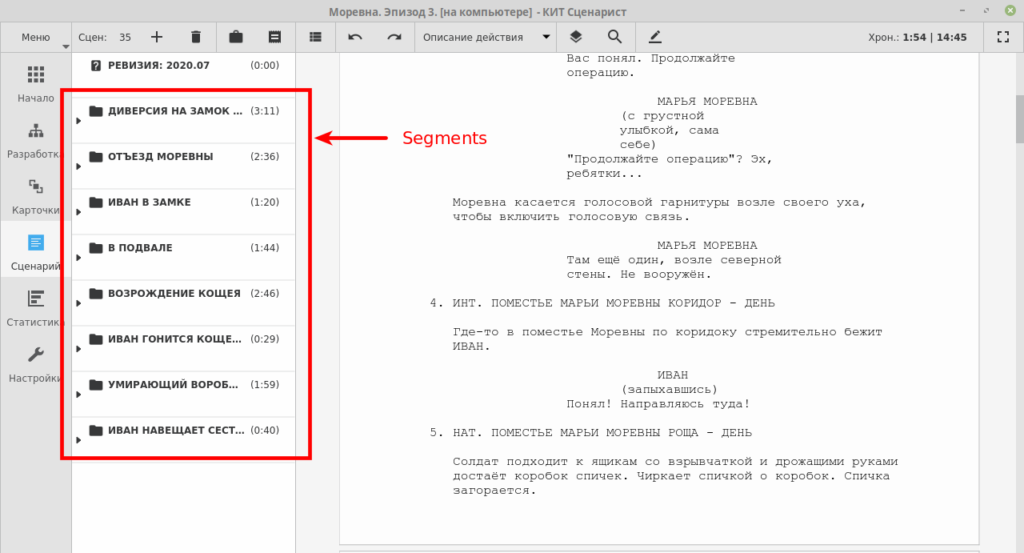 You can see in this screenplay we have 8 segments in total.
Separating screenplay into segments makes it easier to structure production and also this is psychologically easier, as it allows to concentrate on particular (small) part of story.
For each segment we will be doing all stages of production: storyboard, animatic, animation, background painting and rendering.
The process of work on storyboard looks like this in our case:
1. Vera is sketching initial ideas on paper or digitally and sending it to me.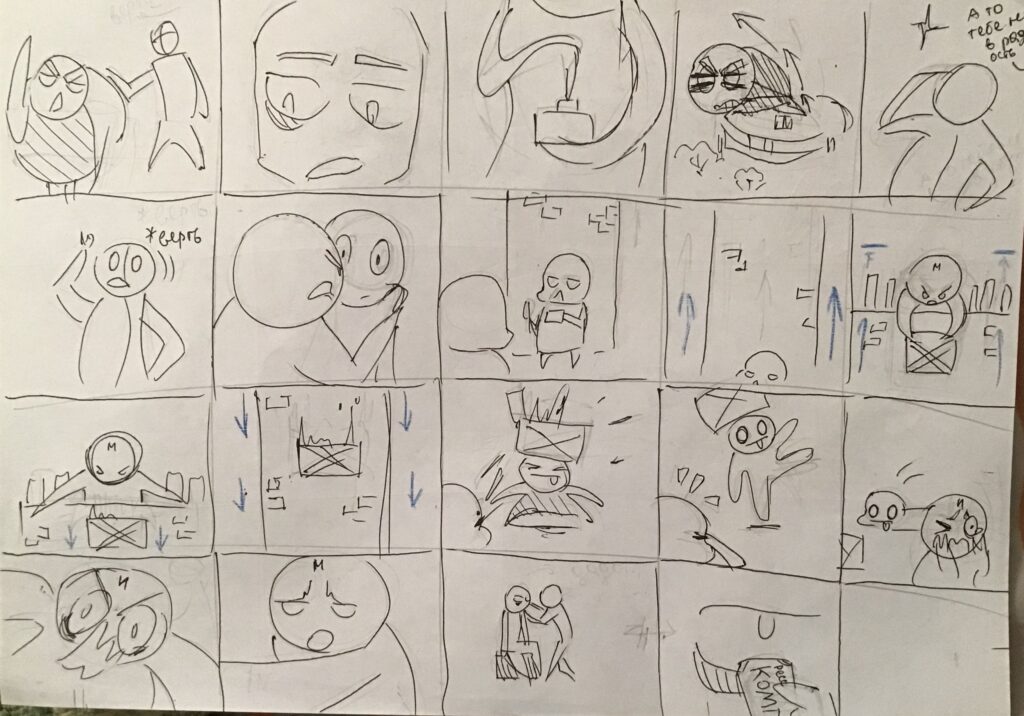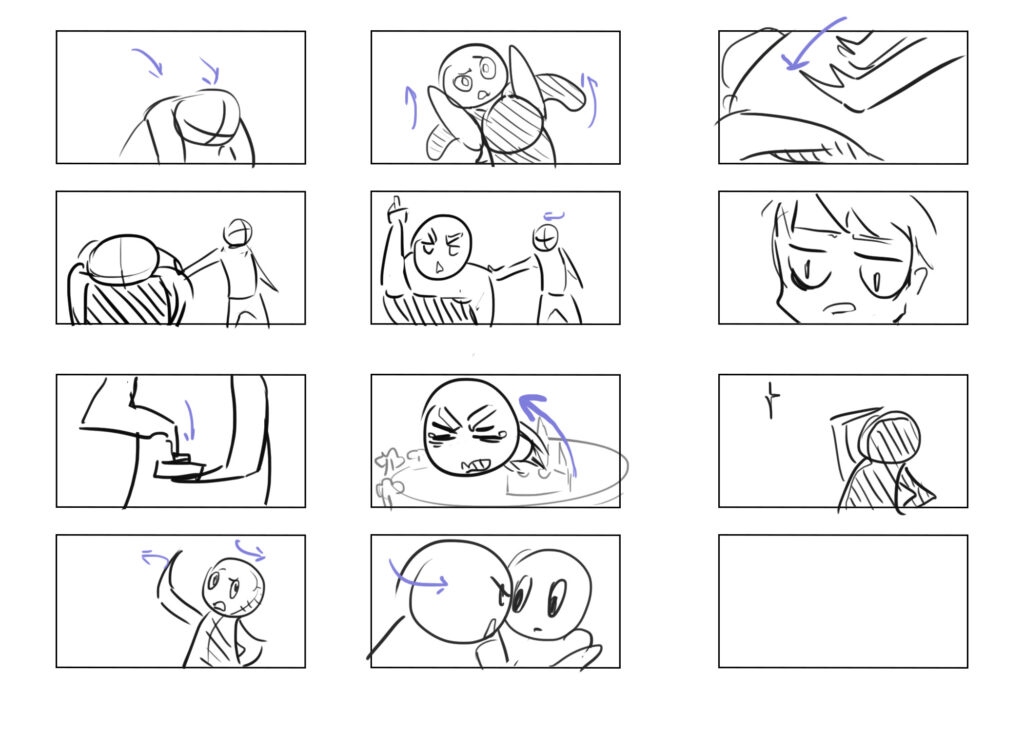 2. I am reviewing the drawings and sketching my suggestions.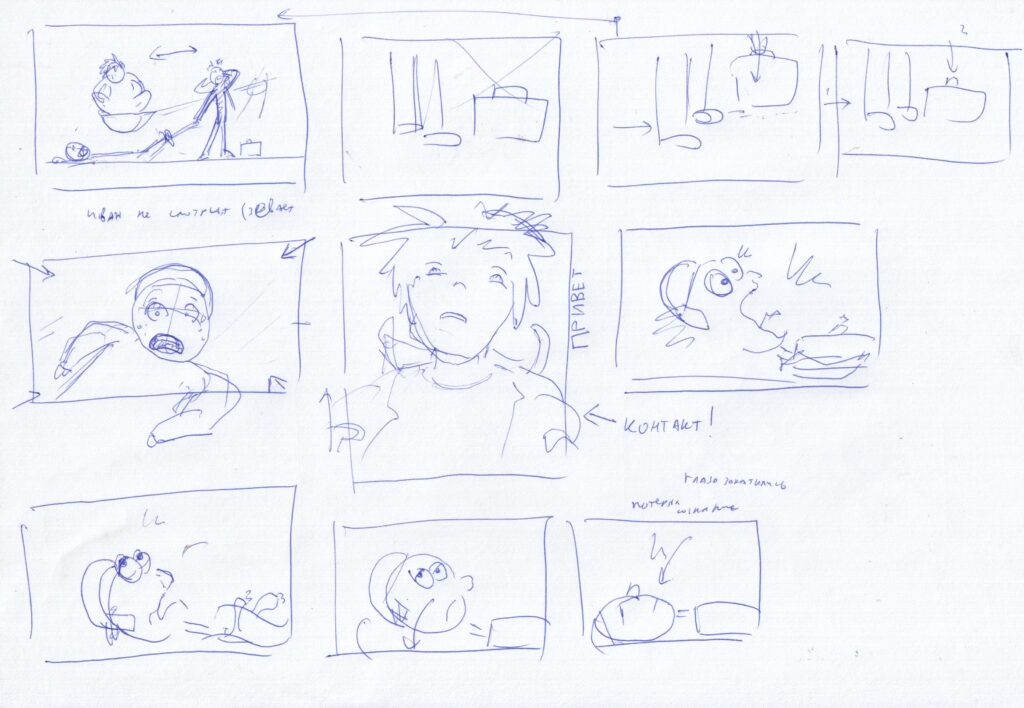 3. After that we have online meeting and discussing the changes.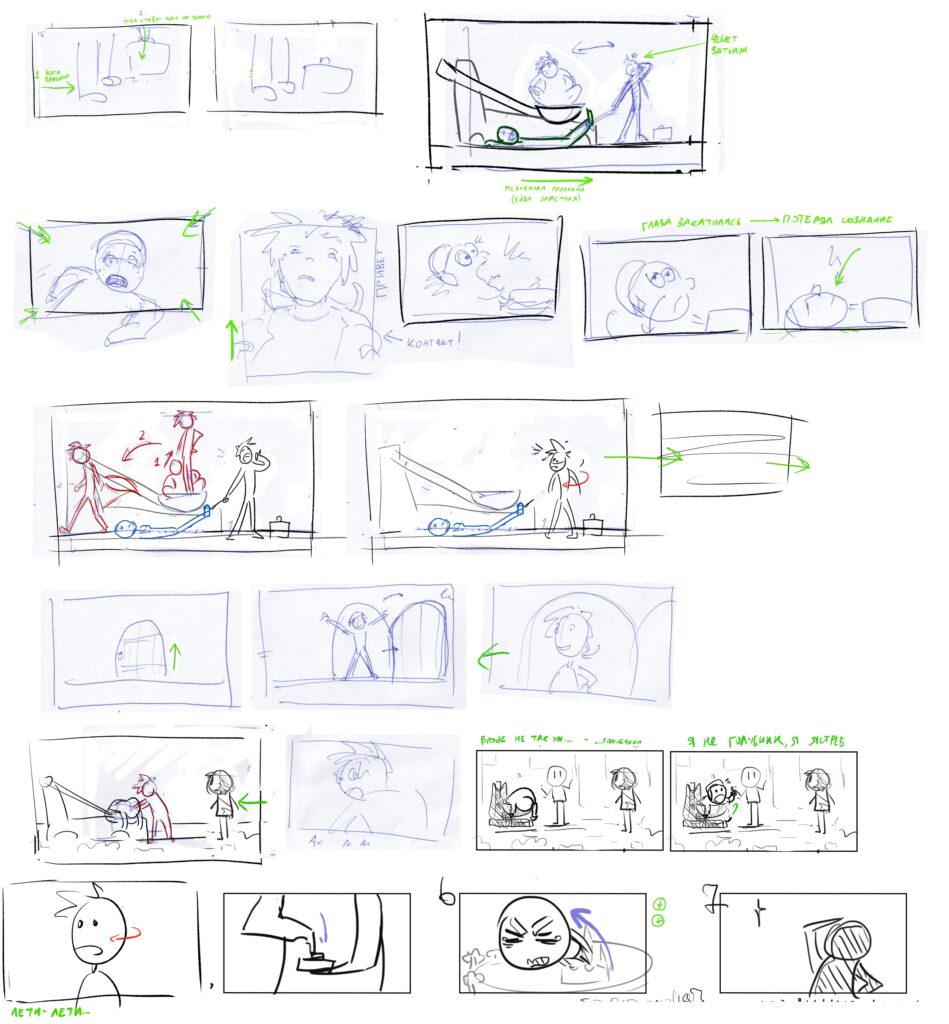 4. And here's how final storyboard page looks like: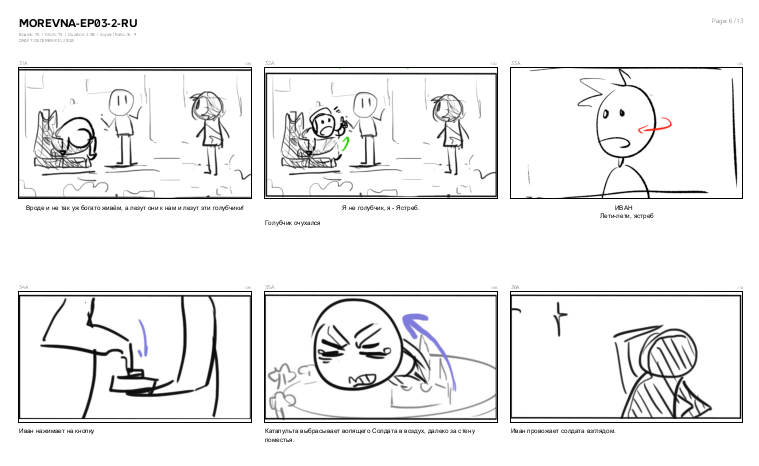 Here are some more WIP sketches of storyboard:
Finally, I am happy to share current progress with you – the storyboard at its current status is available for download here –
Download storyboard
(you can download it for free or make an optional donation to support the production)