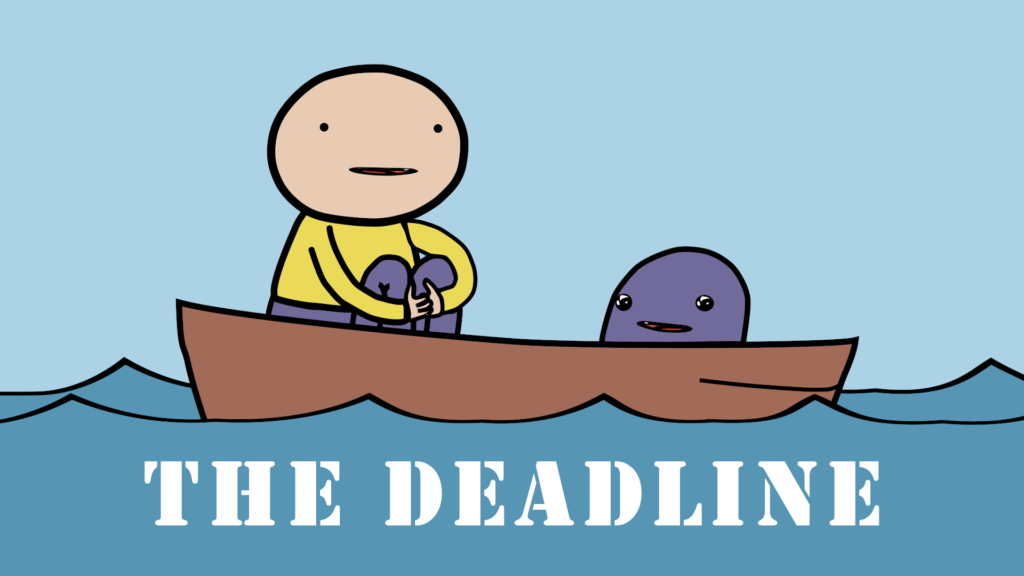 Starting from 2013, three times a week, the team of Morevna handling free animation workshops where teenagers and adults of age 12-26 learning to create animation with free software. The workshops take place on premises of Adamant Art School and completely free for everyone. Although, initially those workshops had no special name, eventually we started to  call them "Morevna School".
Today I am happy to announce that we are ready to release an animated short created by a student of our workshops Tamara Khudyakova – "The Deadline".
The short is created with Synfig and distributed under the terms of Creative Commons Attribution 4.0 license.
Right now it is dubbed in 3 languages (English, Russian and French) and available for early access for our patrons at Patreon.
Just in a few days it is going to be released for public, together with its sources. Here is the release schedule:
05.08.2018 – Public premiere at our PeerTube channel
10.08.2018 – Public premiere on YouTube
15.08.2018 – Sources release