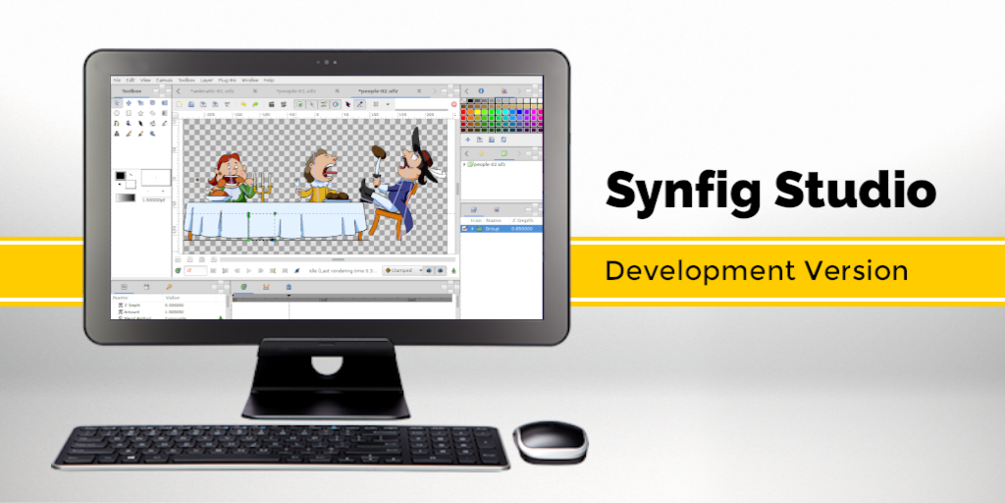 New development version of Synfig Studio is available for download!
List of changes:
Fix support for graphic tablets in Windows version (issue #241).
Initial value of quality in Preview Dialog now always set to 1.0 (now independent from current zoom level).
Fixed export to GIF using Magick++ module (Windows and Linux).
Fixed incomplete GUI localization (issue #333).
Fixed crash of Skeleton plugin (issue #334). Thanks to Caryoscelus.
More improvements to CMake build system. Thanks to Caryoscelus.
Get source code | View revision history
For your reference: versions marked as 1.3.x represent current development version with all latest features and fixes; stable version marked as 1.2.x.