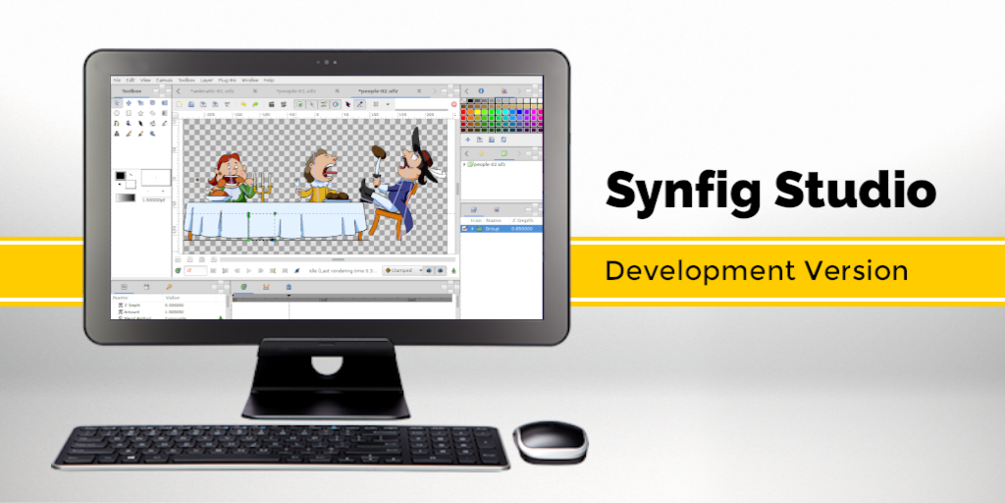 New development version of Synfig Studio is available for download!  This build delivers important fixes for rendering engine and some other minor improvements. Much thanks to everyone who donated to our development through download page – your support made this release happen.
List of changes:
Improve performance for complex scenes with more than 1000 vector elements (issue #314).
Fix Z-Depth issues for ungroupped layers (issue #299).
Adjusted ruler text opacity (issue #236). Thanks to Caryoscelus.
Fix size of dock area drop buttons for Gtk >= 3.20 (issue #227). Thanks to Caryoscelus.
More improvements to CMake build system. Thanks to Caryoscelus.
Get source code | View revision history
For your reference: versions marked as 1.3.x represent current development version with all latest features and fixes; stable version marked as 1.2.x.