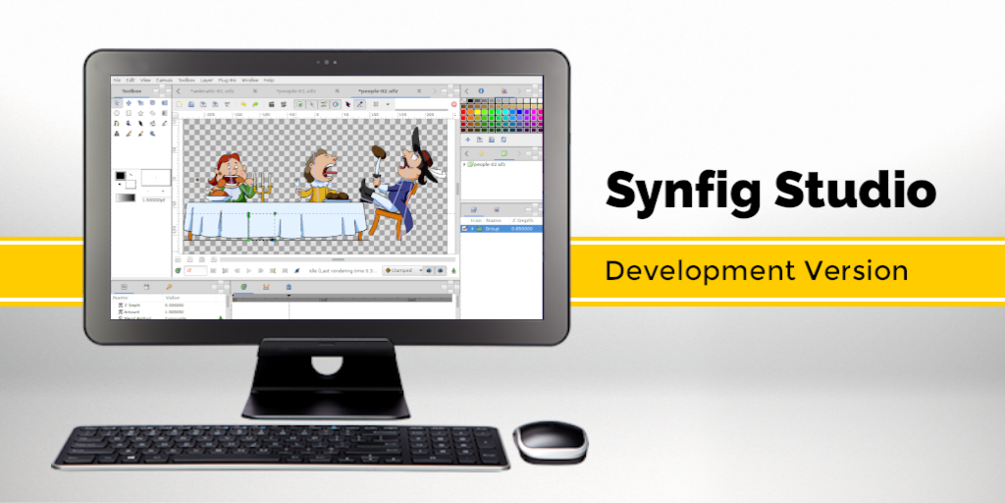 Much thanks to everyone who donated to our development via downloads – with your support we have released a new development version of Synfig Studio! This build delivers an important fix for Blur function, which eliminate artifacts produced at certain conditions.
Also, this version fixes build issues for the latest version of OSX (thanks to Ryan Schmidt) and introduces basic support of CMake build system (thanks to Caryoscelus).
Get source code | View revision history
For your reference: versions marked as 1.3.x represent current development version with all latest features and fixes; stable version marked as 1.2.x.