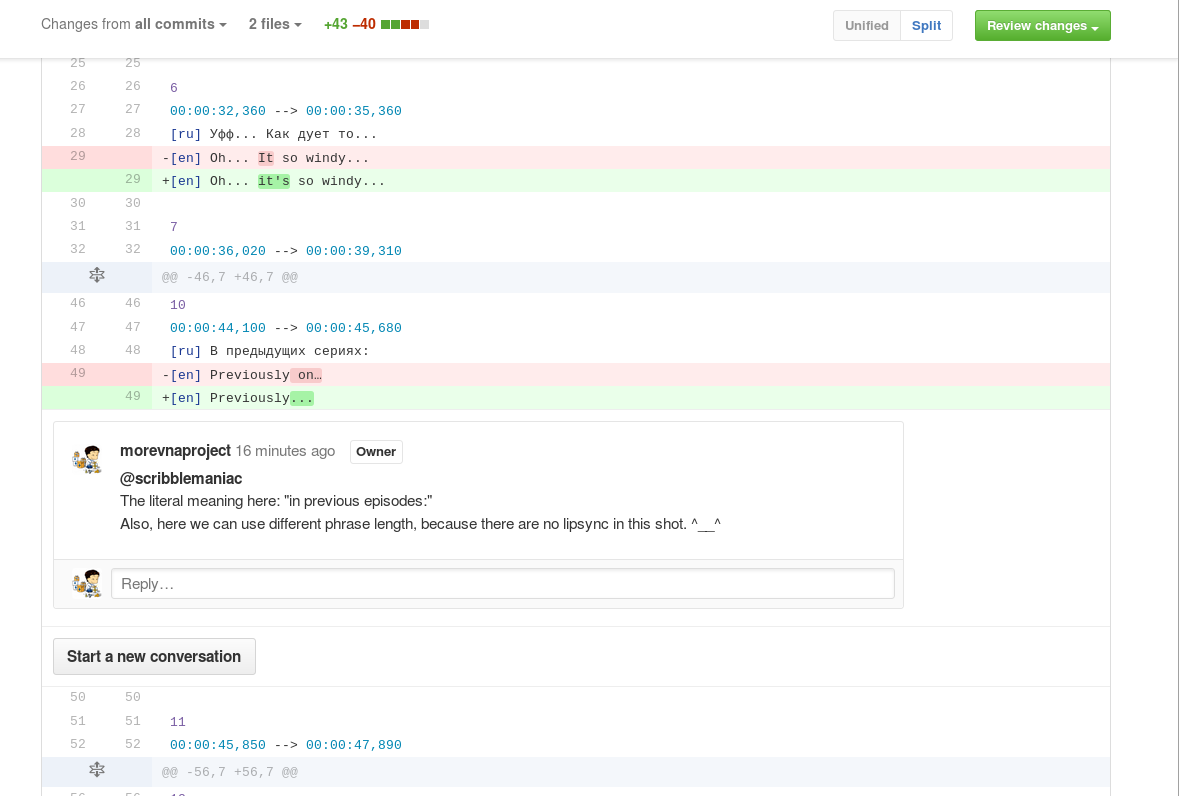 We have launched a process of polishing English dialogues for upcoming Pepper & Carrot animated short!
Wait, what do I mean by "polishing"? Isn't Pepper & Carrot already translated to 30+ languages? Why should be English translation polished? Let me explain.
When our team started to work on animated version of Pepper & Carrot, our first attempt was to use the same dialogues as in original webcomic. Soon it become clear that this doesn't work: something that you can easily read on a page isn't necessary fit well into dynamic of animation. So, it was decided to rework dialogues.
Well… but the English is not our mother language. So we decided it would be easier to do that in Russian first. So we have reworked all text to fit dynamics of the animation and now proceeding to the next phase – we need to apply our changes back to English (the main language of the final work).
To make sure that the dialogues are correct, we brought the polishing process for public discussion/review at GitHub. You are welcome to join the process and bring your suggestions via pull requests or comments (just be warned that you can hit some spoilers there).
P.S. As soon as polishing phase will be finished we are going to launch a contest to find voice talents  for upcoming Pepper & Carrot animated short. Cash prizes included! Stay tuned for our news.