Do you use a lot images in Synfig and suffering from a heavy memory consumption? Well, I have a good news for you then! Our lead code contributor Ivan Mahonin started to fight tremendous memory usage of Synfig!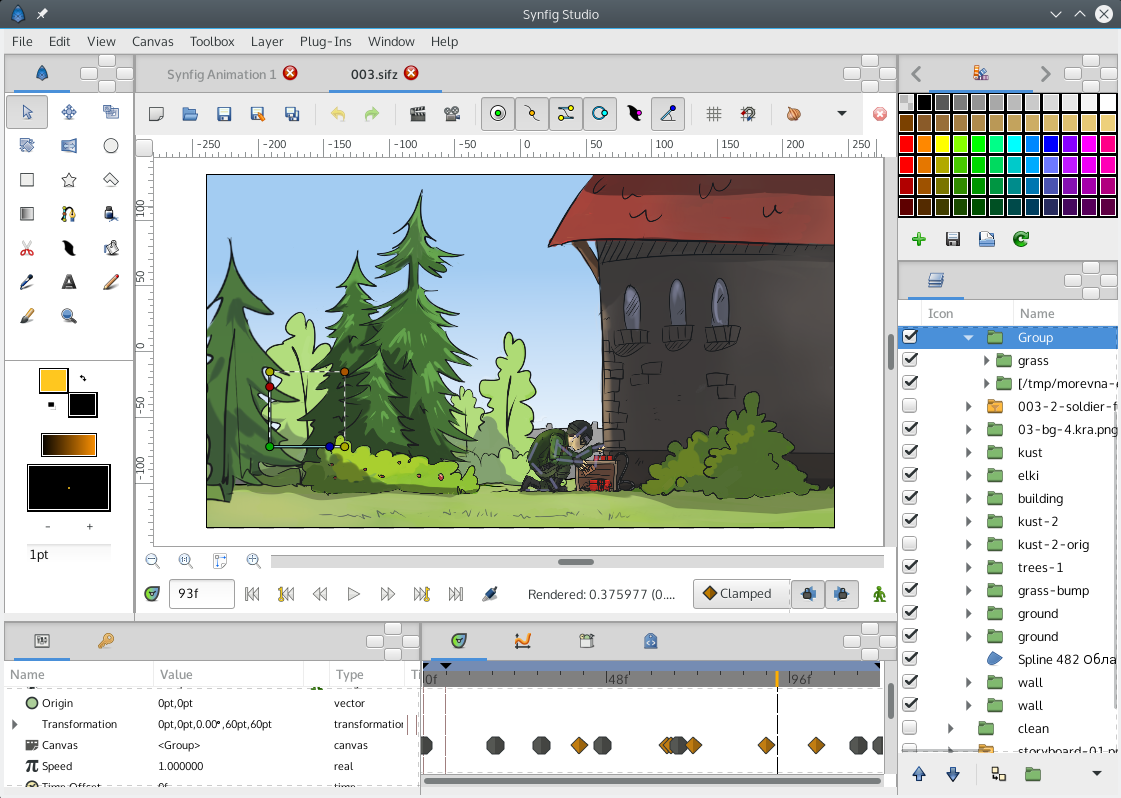 And the first results are already here! For our test file (this is scene 003 from the latest Morevna episode) the most aggressive optimization algorithm (including image color packing and compression) reducing memory usage for 14 times.
No kidding, you can check it by yourself by building from source – the testing code is available here.
Unfortunately, this optimization give ~ 2,5 times slowdown to rendering speed. So, right now Ivan is looking for proper balance between speed and optimization. You can cheer him up by pitching a dedicated bounty here – https://www.bountysource.com/issues/1372043-tremendous-memory-usage-when-importing-large-pngs.