Our project hit an important milestone: we have completely migrated to Cobra – the new optimized rendering engine of Synfig. During last weeks we have used it to do all our work on animation, without switching to Legacy rendering engine at all. Cobra performs much faster and this greatly improves our productivity. Of course, from time to time there are still some minor bugs arise, but our developer Ivan Mahonin manages to fix them quite fast.
You can try the new rendering engine by yourself by downloading the latest development builds of Synfig from this page.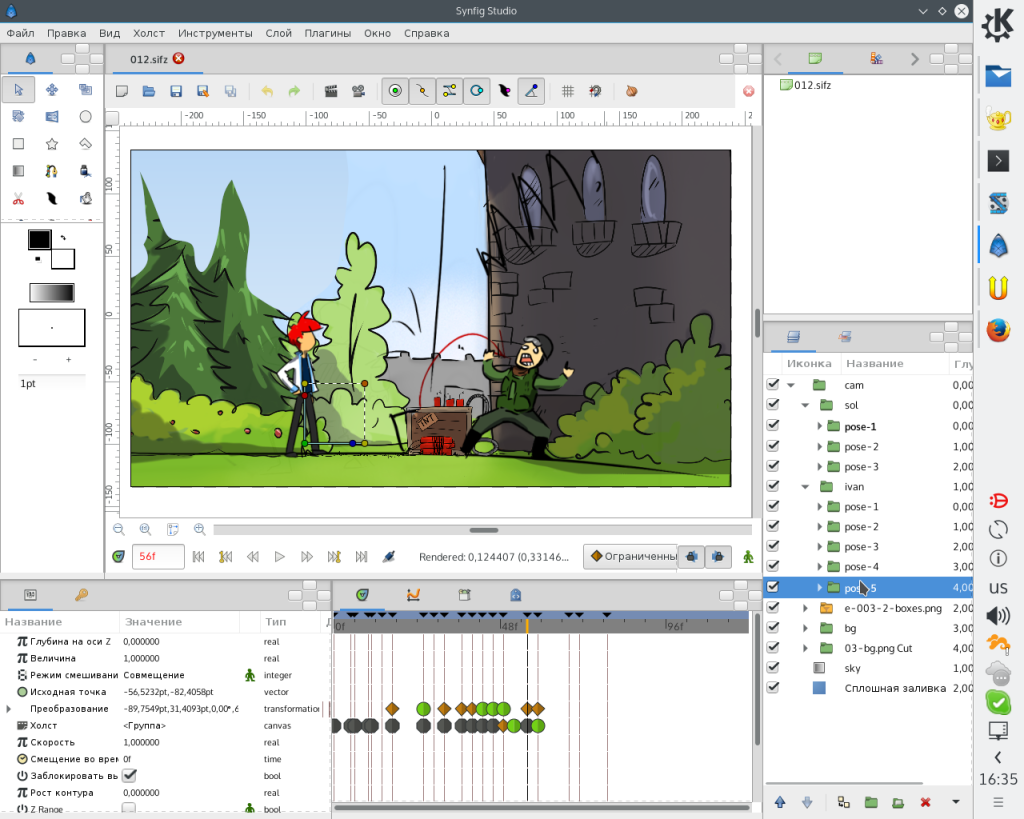 My primary task those days is about filling all white gaps in the shots to get a general look of the whole animation. I am taking Anastasia's artwork and inserting it into animation files. At the moment there are still also a lot of missing pieces – I am replacing them with temporary vector placeholders.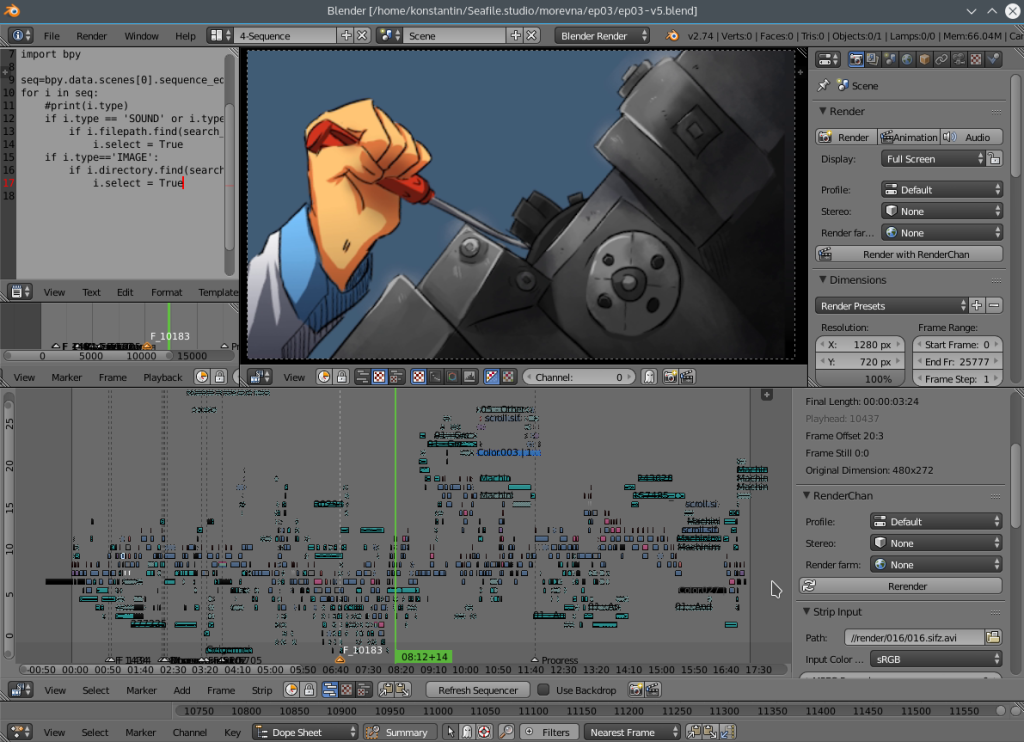 As result, the animatic gradually turns into colored movie. It is still missing detailed animation, some backgrounds and FX, but it's really fun to see how it all gets together. Below you can see a thumbnail grid, generated from the latest production snapshot.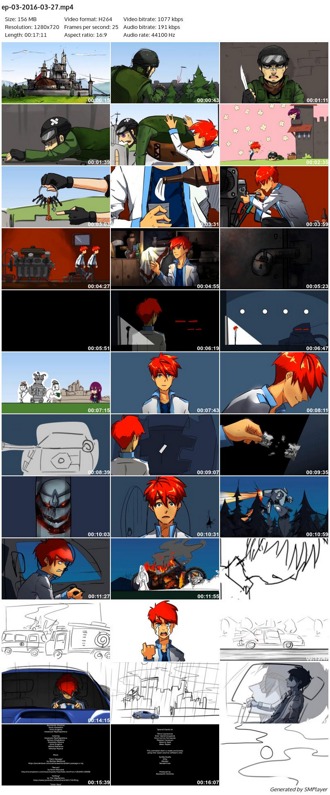 And below you can watch the production snapshot itself. As you can see, more than 2/3 of its shots are colored now!
In-Production Content
This content is temporary hidden from public and available for our Premium Patrons only. If you are Premium Patron, please sign in to view.