Good news! We have reached a significant milestone – the animatic for the new episode is finished!
Animatic is an animated storyboard. It is a series of drafts, composed together and animated, showing when and how everything will be shown on screen. It is a kind of plan of the future animation and the critical part of the production process.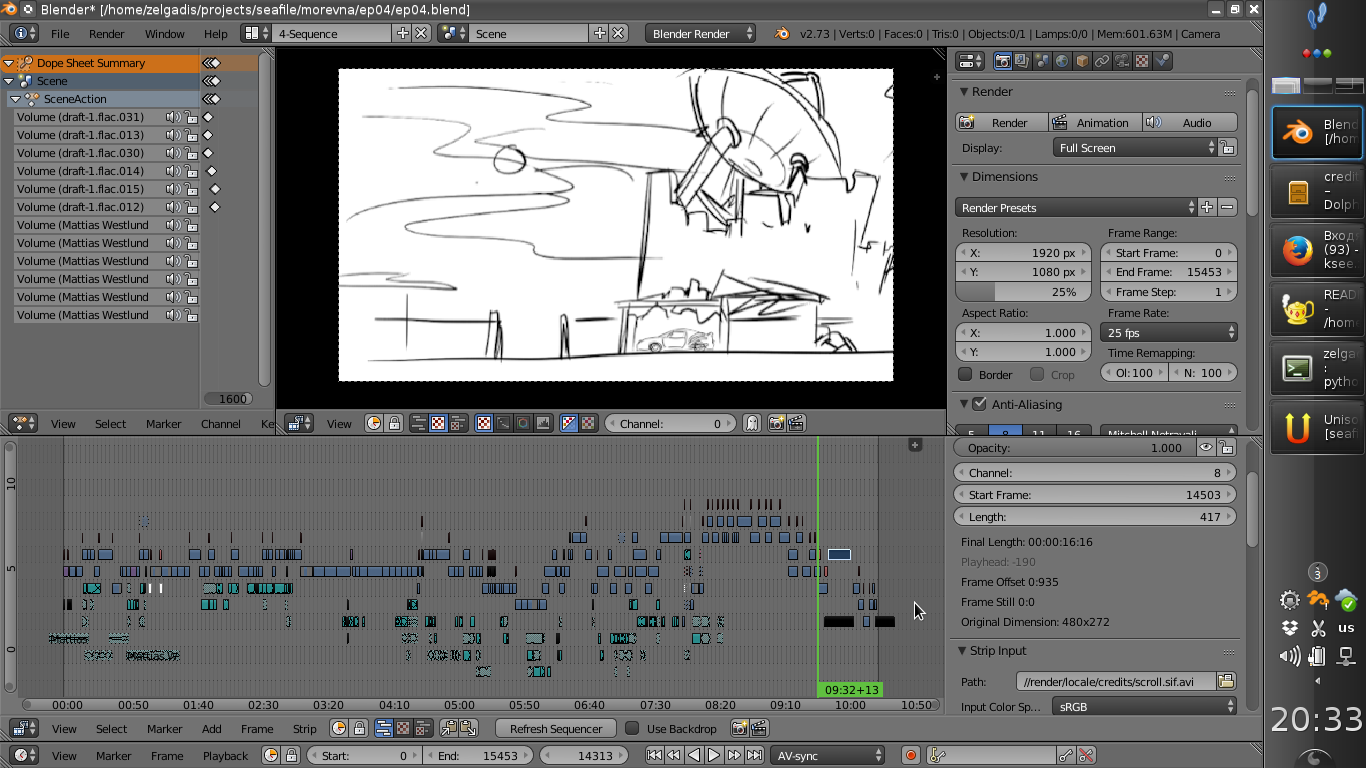 Now we have it finished. As you can see form screenshot above, the current length is 10 minutes. It is a bit longer, than I have planned initially, but I believe this is not an issue. Let me note that the final length still might change, because it's probably will be influence by the music tracks and sound fx (yes, we haven't finished with that yet, this is a next step to go).
Our premium patrons can already watch the result below.
In-Production Content
This content is temporary hidden from public and available for our Premium Patrons only. If you are Premium Patron, please sign in to view.
But that's not all. While I was working on animatic, Anastasia Majzhegisheva was working hard drawing keyframes for it. As result – 85% of artwork is already finished! Here are some latest ones:
…and here is a collection of some work-in-progress screenshots:
In the chart below you can see the main stages of our production and their status.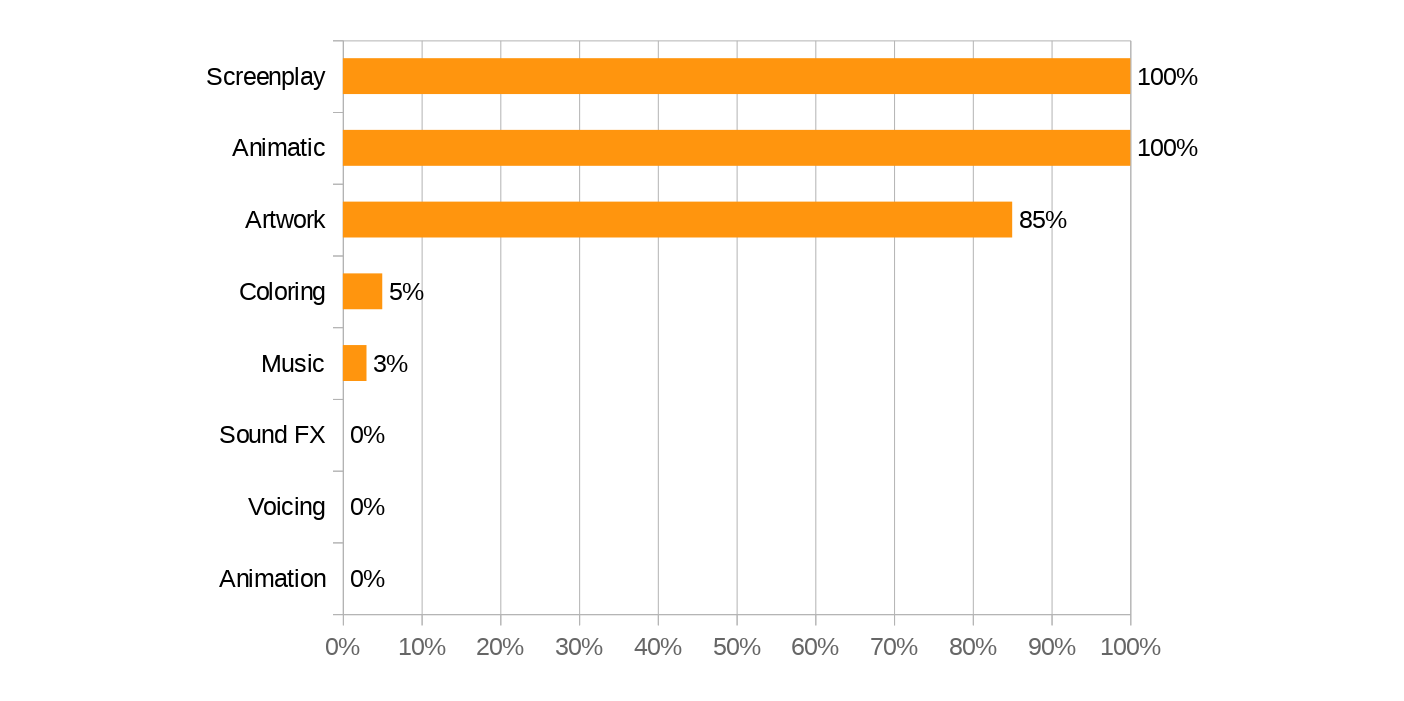 Now, my next priority is to get soundtrack (music and sound fx) done. Also, I am going to prepare the ground for recording the final voicing. Meanwhile, Anastasia is going to finish the artwork and we will start coloring process. More details on this in my next reports.
Our production is funded by 17 brave patrons, who provide regular support to our project. Here I would like to welcome Nataly Novak, who have joined our Patreon page this month.  Much thanks to all our patrons  for supporting us and making this progress possible! We appreciate this so much.