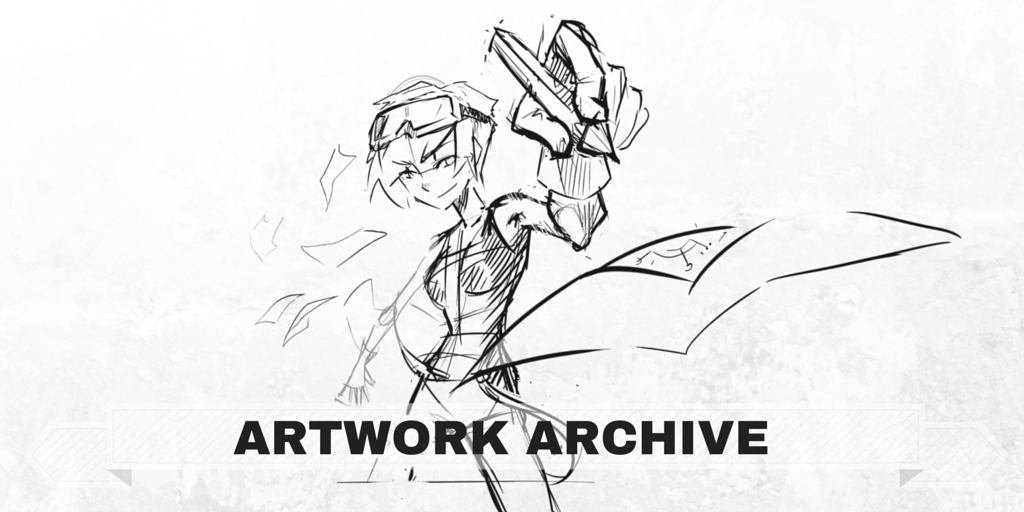 The lead artist of our project Anastasia Majzhegisheva is very productive. Besides her work for the new Morevna episode, she also makes a few drawings just for fun every day. Digital artwork, random sketches on paper, unfinished works, style experiments and variations… You can see some of them appear on our blog from time to time. But in fact there are a lot more of them stay unpublished for various reasons. Mostly because I haven't enough time to turn them into blog posts. That makes me feel sad.
That's why today we are happy to introduce Artwork Archive! A special place where you can see all artwork collected together – just plain files in the fancy web interface. The directory is synced to my harddrive and uploading new works takes almost no time. You can expect much more frequent updates there, so it's a great resource for everyone who wants to take a closer look at behind-the-scenes of our production. Check it out!
NOTE-1: To bring the Artwork Archive into life, we have launched our own private server. This is made possible thanks to support we receive through our Patreon page! Much thanks to all our Patrons! With the growing support we hope to bring you more features and improvements. Stay tuned!
NOTE-2: By this moment the uploading of all old archive files is still in progress. So, expect the archive to grow a bit more in a few days.
NOTE-3: Page artwork by Anastasia Majzhegisheva.