This month we have put much efforts contributing to Synfig project, so I decided to make a separate post about it.
First thing, that took a lot of our time is a new Training Package for Synfig (I was already writing about it in my first production report). By this moment we have completed the final version of the script. It have grown to 28 pages, comparing to the 17 pages of initial draft version. At the moment it is in Russian. We are planning to record all the videos first and then we'll get it translated into English (we did the same when producing the first training package).
The artwork for sample exercises also got another round of tweaks. Below you can see an example.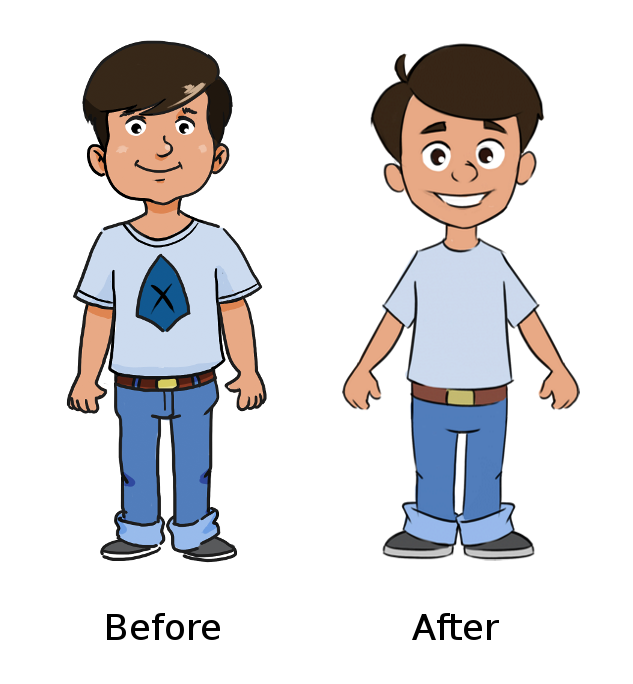 Second thing that took a second half of our time is preparing one more (the fourth) release candidate of Synfig Studio 1.0. It is published here now. This update got a significant bunch of fixes, addressing many nasty and annoying issues.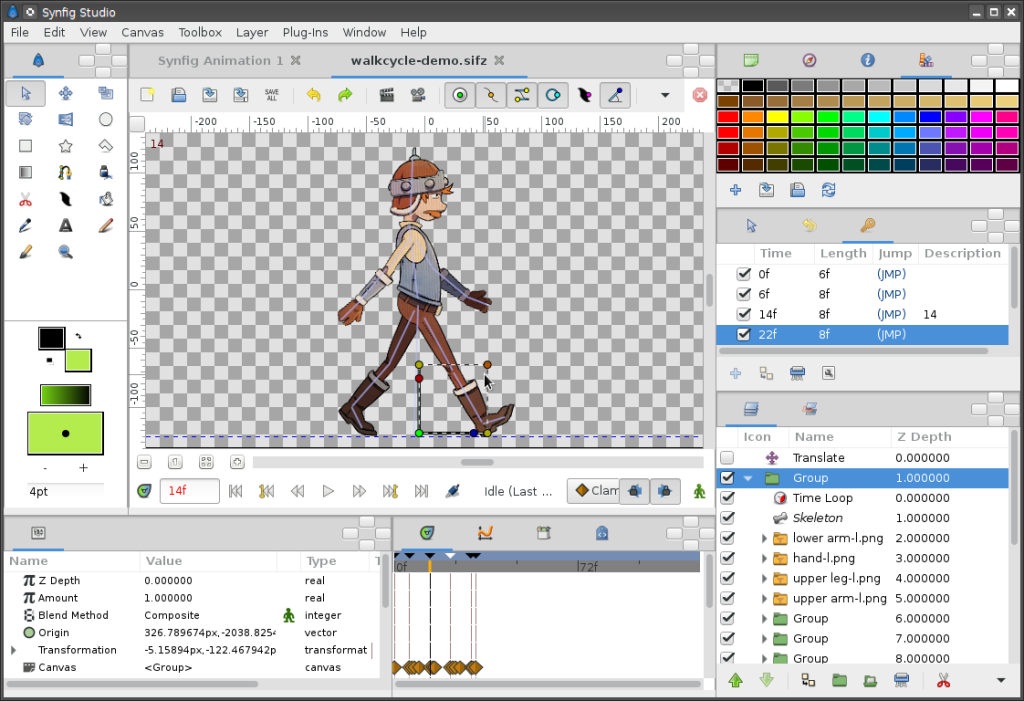 A parallel work on the Training Package made much influence on this release candidate. When working on the script we have realized that many learning-related moments could be simplified by making some tiny adjustments to the code. That's how we got colored handles for groups and bones, thick red line for animation mode,  blue-colored keyframes widget in the timeline and other tiny, but so necessary improvements. It's awesome how working on documentation helps to improve the software itself!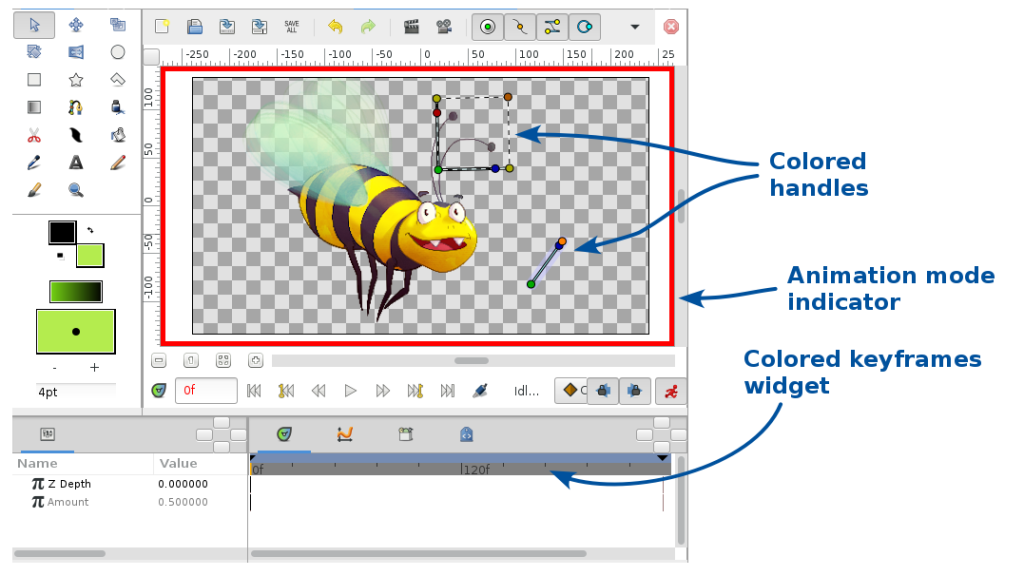 Right now I am finishing preparing the 5th release candidate. It doesn't have that much changes as previous and I hope it will be the last testing version. So, we are getting very close to the final release!
We wanted to make sure that the world won't miss this event, so we have created a Thunderclap campaign to post a message about the release on April 30th. We invite you to join the campaign and celebrate the release together! It doesn't costs anything!
And while all our attention is concentrated on the release of Synfig Studio 1.0, there is one more thing that happens on the backstage – Ivan Mahonin is working on implementing the OpenGL optimization for Synfig. We put much hopes that this will dramatically increase the speed of the whole application. The current implementation is still at very early stages and by this moment it is still too early to make any conclusions. The results of Ivan's work can be found in this branch and there is also a separate repository where he is currently testing some algorithms.