I am happy to announce that Morevna Website is now enabled for translation into other languages. The translation takes place at the Transifex platform and we invite our community members to participate in the translation process. The translated content is automatically integrated into our website and displayed for visitors in corresponding language (the synchronization process usually takes place once per 48 hours).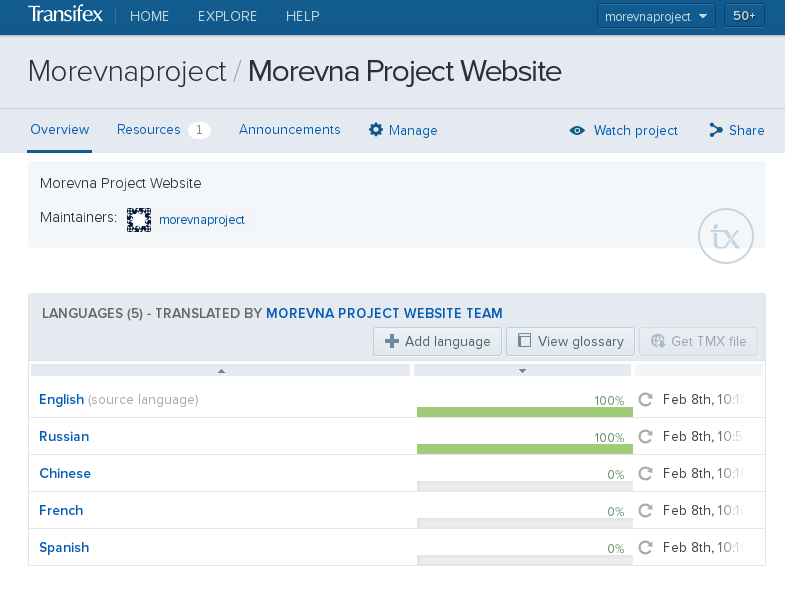 With this step we would like to open content of our website for the audiences, not familiar with English language, and thus get more people familiar with open-source animation technologies.
As of the moment I'm writing this, we have our first pages already available in Russian. You can see how it looks like – just visit the homepage and use the widget in the bottom-right corner to switch the language. Currently we have set up a few basic languages at the Transifex page and we are open to add more languages for the people who will be willing contribute to them.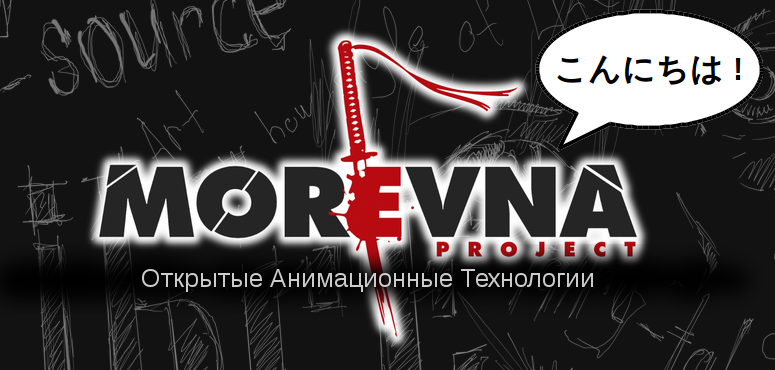 This internationalization step is made possible thanks to the Transifex Live program, developed by Transifex.com, which is famous as a online localization platform for many free software projects. Earlier last year we have applied the same technology to bring internationalization for the official website of Synfig (which is our main 2D animation tool). You can learn more about the Transifex Live in the video below.
We would like to thank Transifex.com for the great tool and technology that really helps to deliver the results of our work to many people all around the world.