( читать по-русски | Russian translation )
Last week was extremely productive – we have finished a few complex shots. Although I still do some vectorization, my main task is to stitch vectorized keyframes together and tween them. Working with such complex shots with a lot of action I can feel my skills growing, I can feel how expands my understanding of timing, I challenge myself to get better results with very few keyframes – and that's really exciting. I see I can do animation tasks faster than before and that's a good sign. Right at the moment I can estimate our progress as about of half of the work on vectorization done  – we still lag behind the schedule, but the skills are growing and that gives me a hope to get this task finished in time.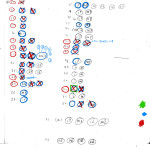 Nikolay works all at his rage on vectorization – he is so enthusiastic that he did not  have any scruples to rework his artwork right in the process, bringing the real creative touch to some shots.

I can say our vectorization competition is going very well – thanks to the contributions of the community we have almost finished shot 34 (only last keyframe left which I should vectorize by myself) and shot 31 is finished as well.
Here's the score stats for current participants:
Jcome: 14
Pixelgeek: 4
Animtim: 3
Also, Julia Velkova finished reviewing the English translation. Now it's pending for my final review to get this task marked as "done". Yay!
Finally, we got some help with 3D truck from Umesh Marappa – we asked him to improve the low-poly model we had. As result, he did a full rework from the ground and now we have shiny new detalized model. Thank you, Umesh!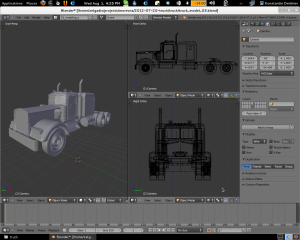 That's all my news for today. Stay tuned and have an awesome week, everyone!