Things are moving so fast, so it is getting really hard to find a time to write reports. At the same time this makes me suffer, because I am eager to share with you all happenings. So, I have no excuses to postpone – here goes a quick recap about situation in the project!
Last month an important thing happened – we've got a new contributor! Let me introduce you – Sasha Zhbanova.
Sasha is a talented student of our free animation workshops. She is very young and still learning at school. Most of her free time she dedicates to drawing, you can see some of her works here.  She is attending our workshops for two years already, but she is also spending much time polishing her skill at home.
One day Sasha asked me – if there any way she can help Morevna Project? I saw her latest lineart works and liked them very much. So, I gave her a task to make a cleanup artwork from draft sketch by Anastasia Mayzhegisheva.  And here you can see the result.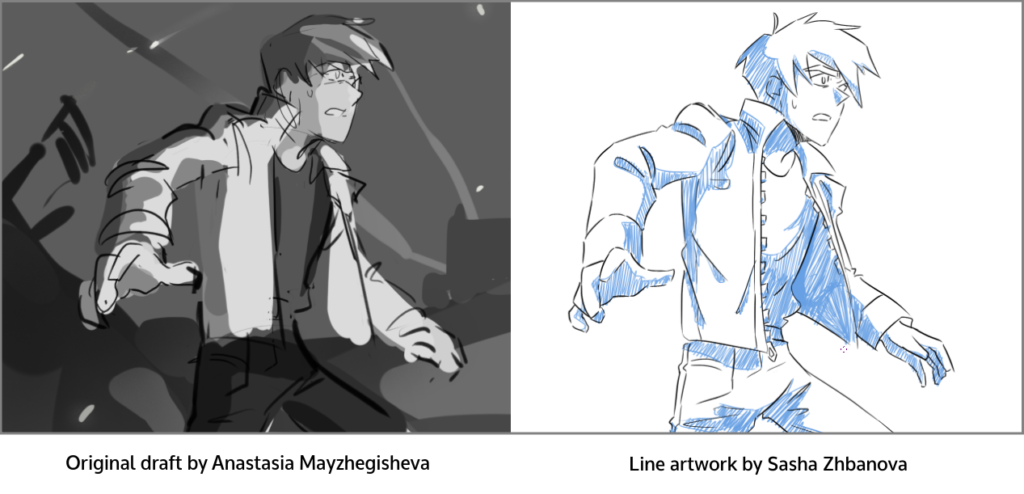 The next task was to make a clean-up for animation. You probably remember this draft animation from my past reports: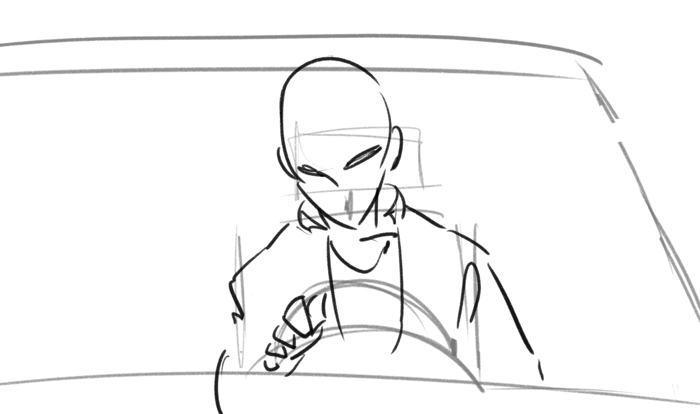 …and this was the reference image, also by Anastasia Mayzhegisheva: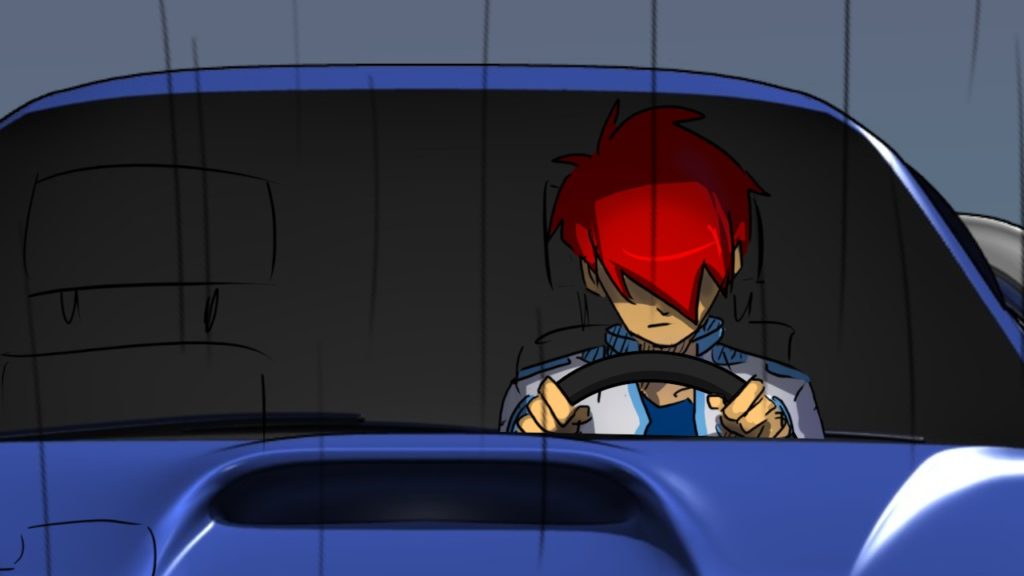 Here's the result we've got from Sasha (made in Krita):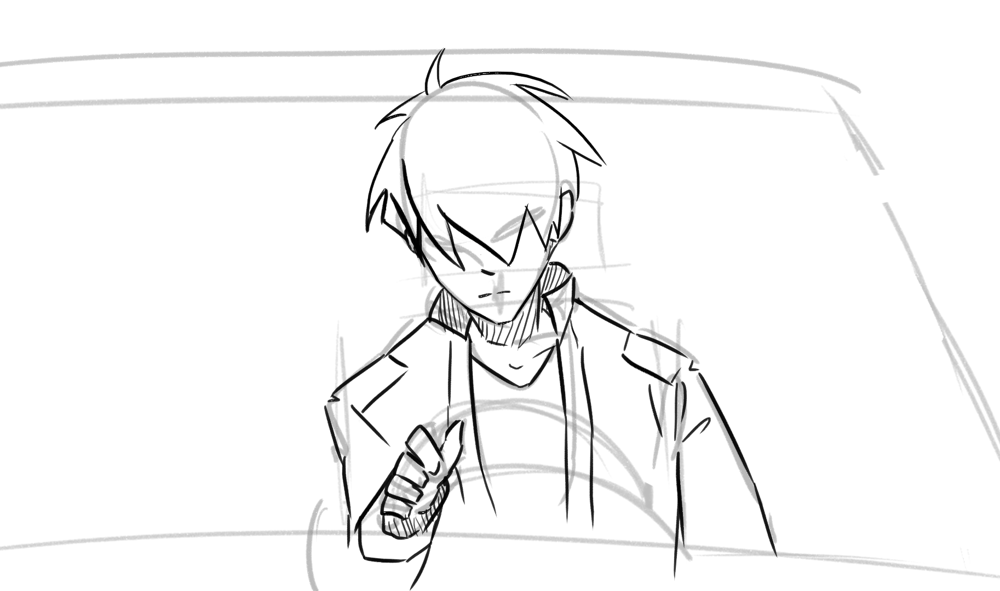 When Sasha finishes lineart work, it goes back to Anastasia for doing necessary corrections. Below is a final version by Anastasia, ready for coloring: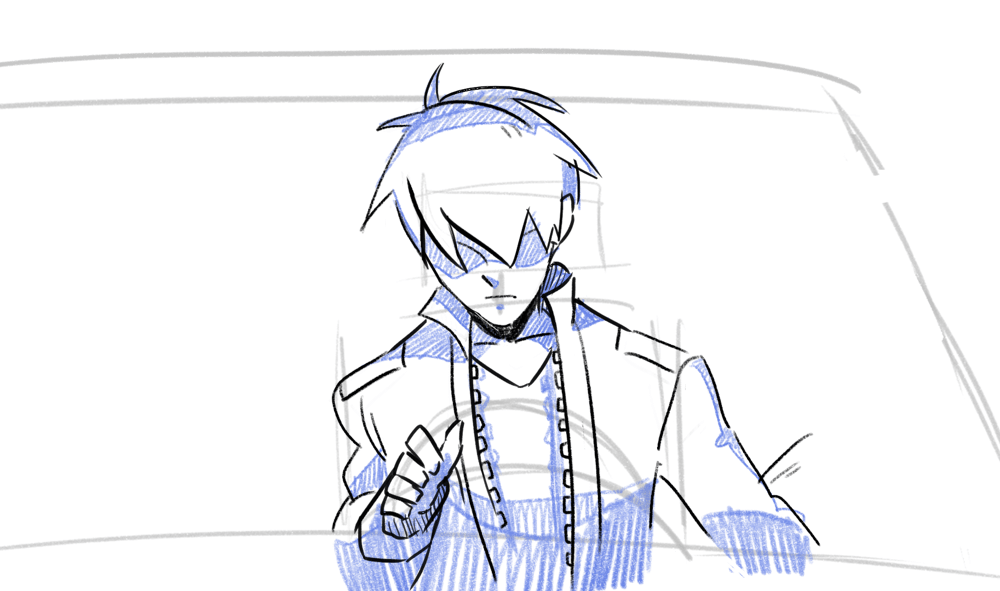 And here are some more shots made by Sasha in collaboration with Anastasia: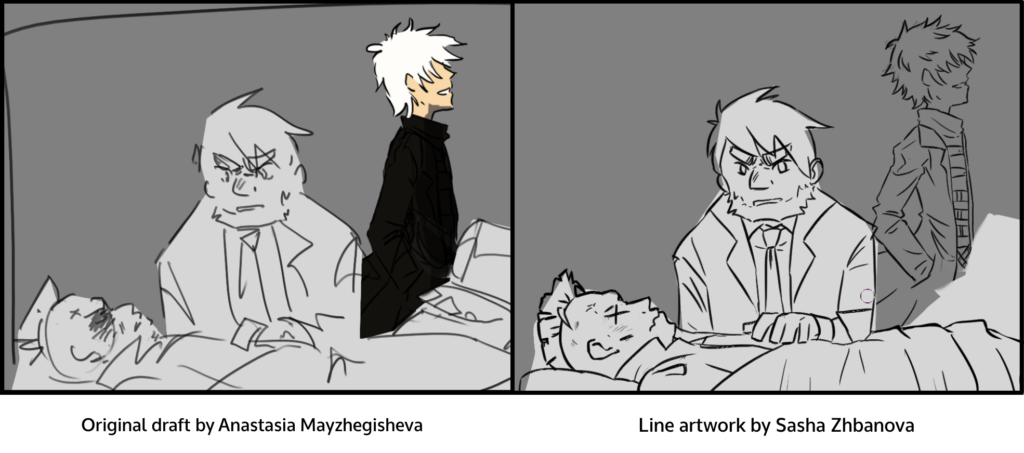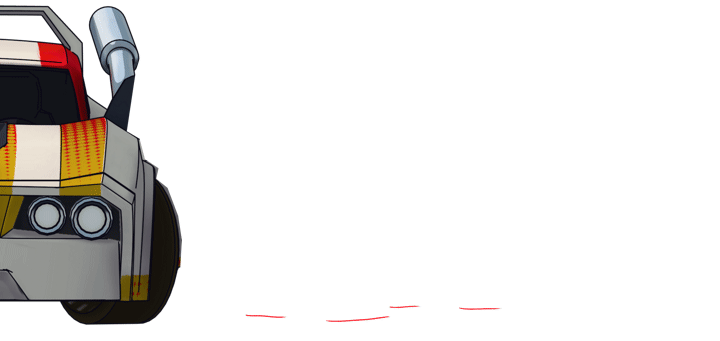 As we got a "fresh blood" coming into project, Anastasia decided that it is a good time to polish concepts for the main characters. You probably already saw the updated character concept for Ivan, and here is a turnaround concept for his head: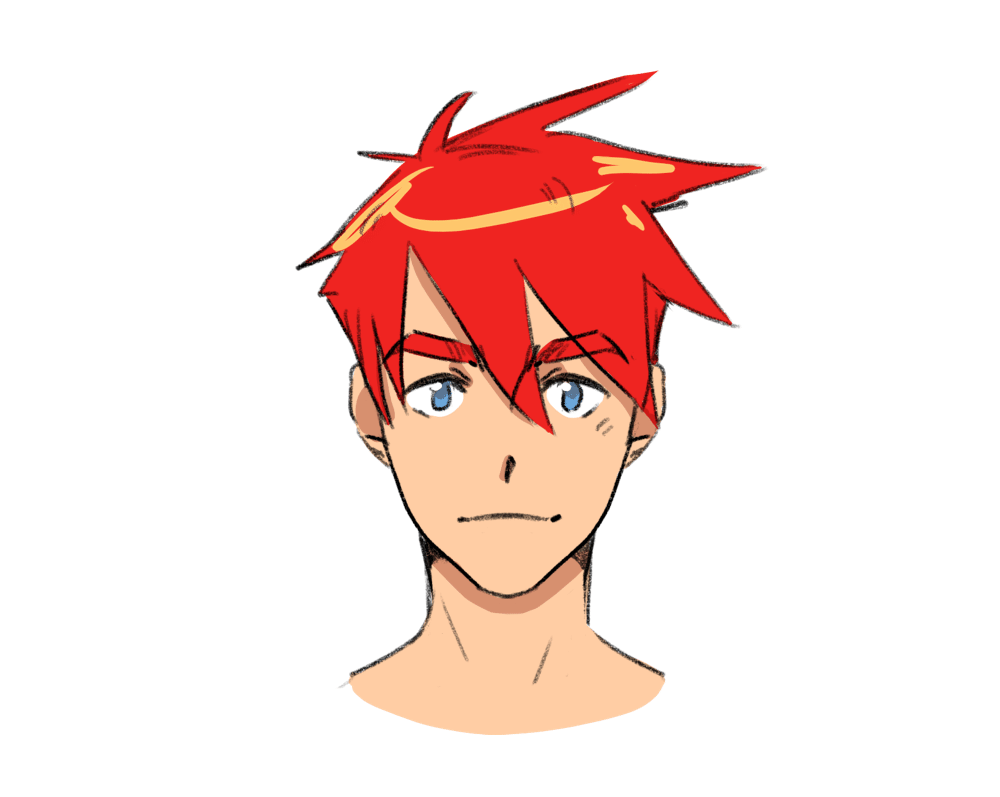 …and here is a work-in-progress for Guy-in-Black: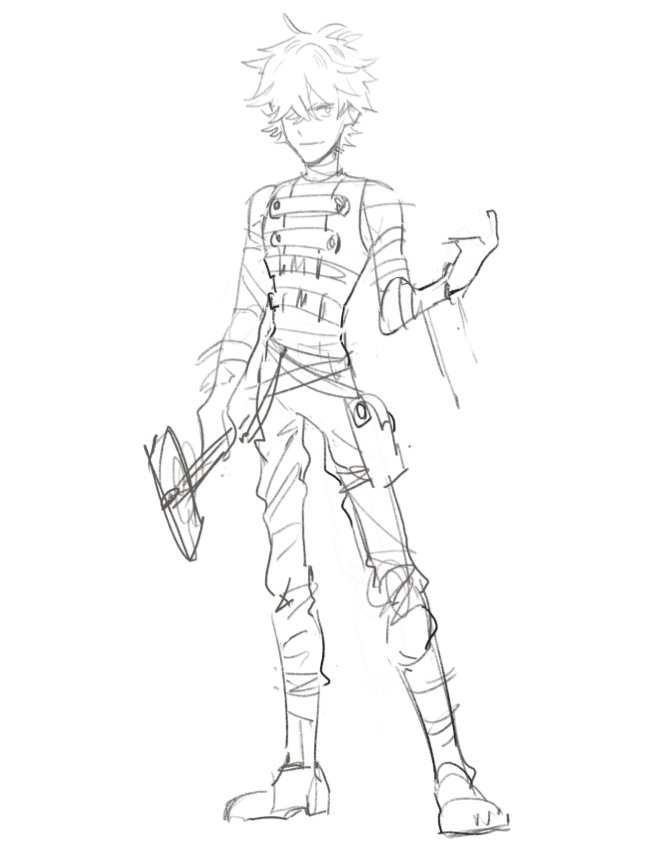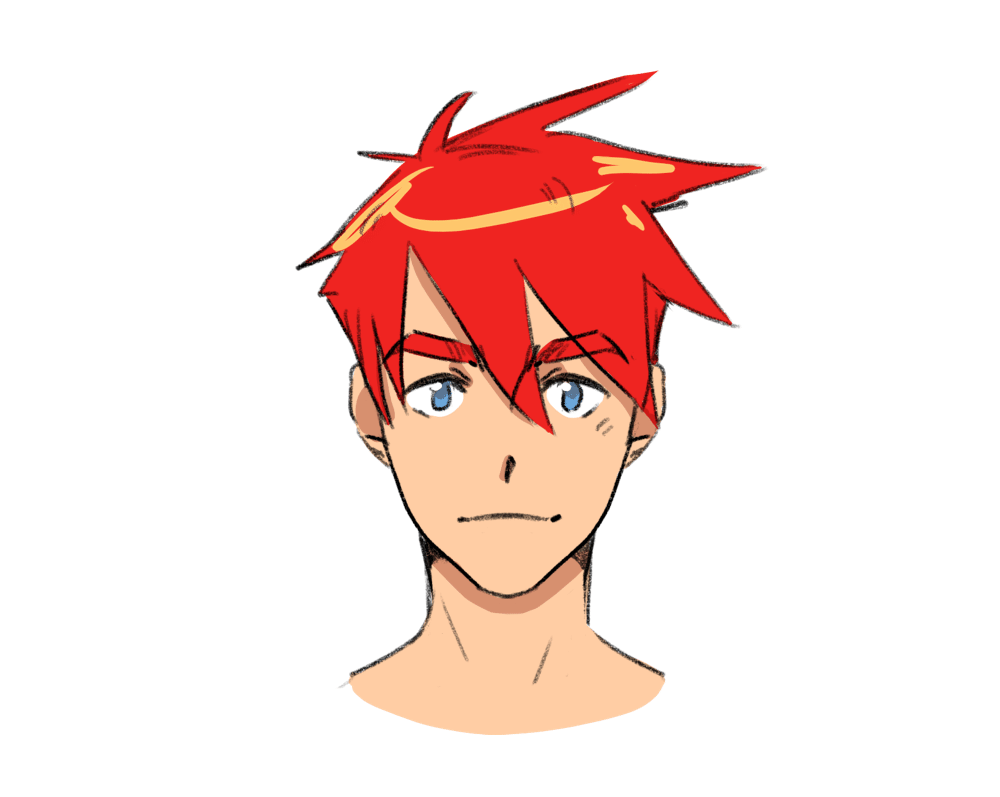 Also, Anastasia come up with a new poster concept, that have all chances to become a general one for the whole Morevna series: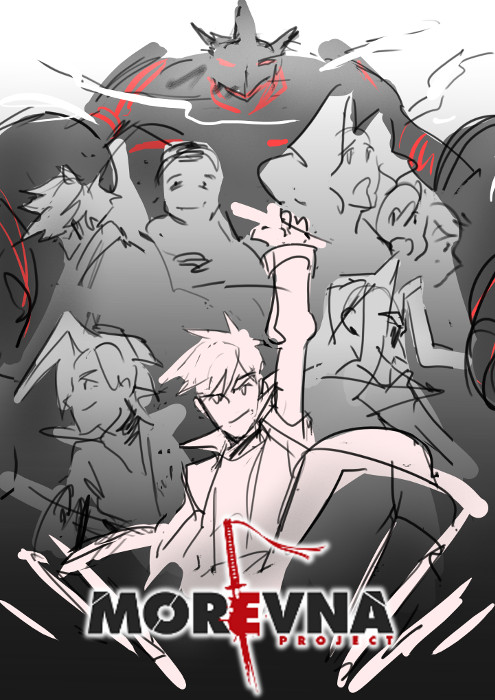 You probably remember a backstage video about discussing Koschei's concept from my previous report. I thought it would be nice to keep posting such videos (and maybe turn that into tradition), so this time we have recorded a demonstration of Anastasia's the Big Morevna Sketchbook:
Finally, a summary what was done for software development:
Ivan Mahonin has finished Assistants feature for OpenToonz. It is now testing in our studio. First bugs are already found and worked out. 😉
Ivan now continues his work optimization of Synfig renderer. First results are already merged into master branch.
A lot of my time took to bring our websites (Morevna's and Synfig's) in compliance with regulations of European GDPR law. Of course we cannot afford to spend thousands of dollars to lawyers, but I did my best to implement the requirements within our resources. And it was a good chance to make some tweaks to our infrastructure!
Synfig  got  a donation from ASIFA Hollywood. That will allow us to keep our new hired developer Artem Konoplin!
Tasks pending:
Everything is ready for release of OpenToonz 1.2.0.3. This is an update to 1.2.0.x branch with some improvements and fixes. After that we will start preparations for first release of 1.2.1.x branch – 1.2.1.0, with Assistants feature.
Finish migration of Synfig forums to the new engine (Discourse).
We are also ready to release Synfig 1.3.10. Which have all chances to become the next stable version (1.2.2). At the same time, we are preparing for release of 1.3.11, which will include the latest major optimizations for rendering engine.
Release a testing package of RenderChan for Windows.