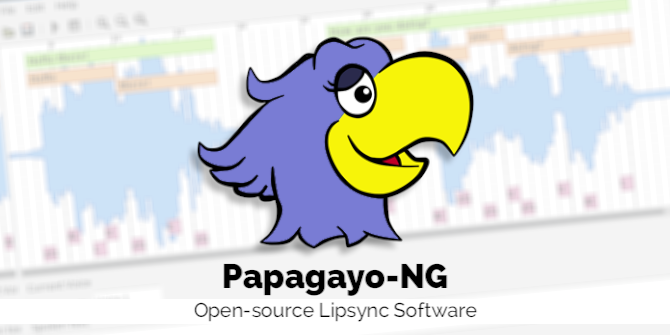 I am happy to announce the release of Papagayo-NG 1.4.0 – a new version and new name of Papagayo lipsync software.
With this release we are rebranding our version of Papagayo to Papagao-NG, thus indicating it as completely independent from the version provided by Lost Marble.
Originally Papagayo is a lipsync software, developed by Lost Marble and  published as open-source project. Due to the lack of activity from original developers, Morevna Project is maintaining its own version since 2013. With our version we deliver some important features, like supporting lipsync in languages other than English and providing different models of phonetic breakdown.
At some point we realized that we need to provide a way to distinguish our version from the one provided by Lost Marble to avoid confusions. So this is how Papagayo-NG born.
The new release 1.4.0 is shipped as installer for Windows platform and as AppImages for Linux platform.
Comparing to our previous build, in this version you get the following improvements:
Support for Portuguese language breakdown (thanks to Anderson Prado).
Support for French language breakdown (thanks to Azia Giles Abuara).
Support for Pidgin English phonetic breakdown (thanks to Azia Giles Abuara).
Allow to export breakdown to image sequence (thanks to Stefan Murawski).
Allow loading audio files supported by FFmpeg – mp3, flac, etc. (thanks to Stefan Murawski).
Code ported to Python 3 (thanks to Stefan Murawski).
Get source code | View revision history