In addition to the basic character template released yesterday, we are publishing another one – it's Sita from the "Sita Sings the Blues" animated movie by Nina Paley.
Click here to download full package with both characters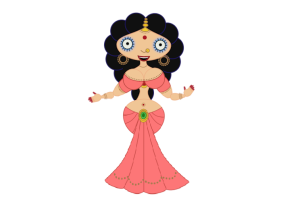 The character is traced and rigged by Nikolay Mamashev.
License: CC-Zero 1.0
Enjoy!