Morevna Project finally got its own apartments, where the production of the demo will take place. The whole space is 70 square meters, we have two working rooms, one rest room and kitchen. For now there are just three working places. Not a Blender Institute ;), but that should be enough to give a start to the real work.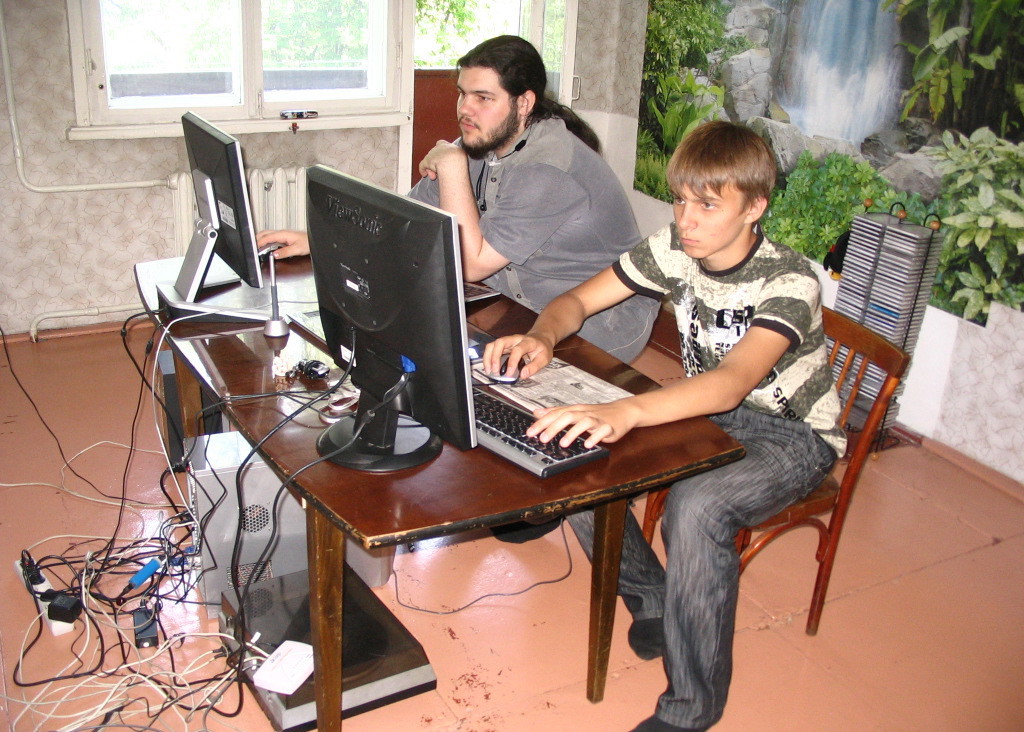 All PC's working on Fedora 7 linux and (of course) connected in network. Two working places are equipped with Wacom tablets. We are also have reserved some more tablets in case if someone will bring up his laptop to the studio.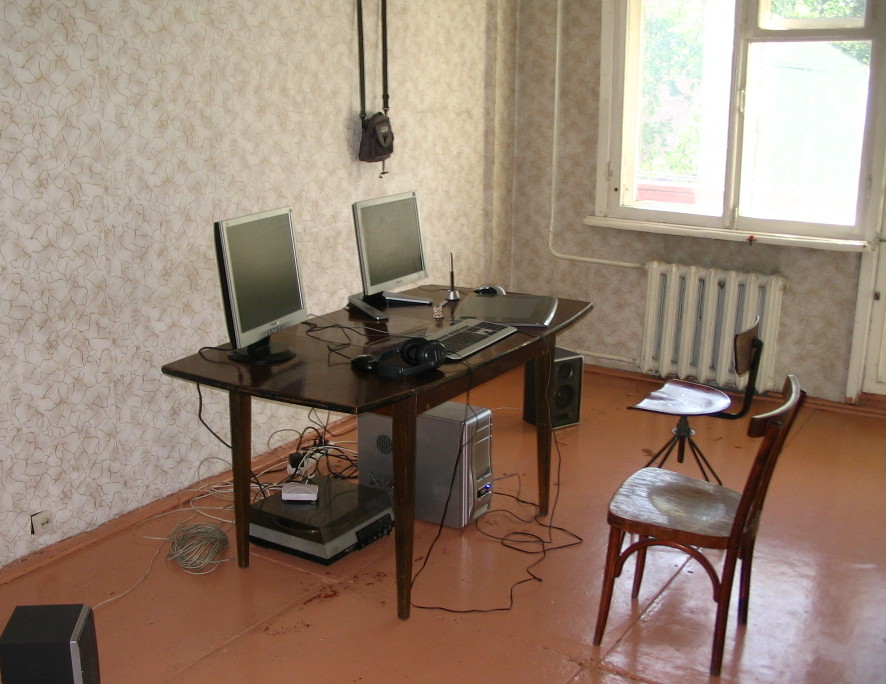 Every workstation have the same set of software, which includes:
Synfig Studio 0.61.08 (SVN 2030)
Blender 2.45
GIMP 2.4
Pencil 0.4.3
Krita 1.6
Project data managed in a special way – all materials are stored with local PhpBB forum software. Forum software allows us easily and intuitive track the project progress, simplify communication and manage revisions. Other important thing – it's keeps the history of the project development in the illustrative way.
All that means what our "Summer of Animation" has begun! Those days project members one by one arriving to the studio and doing a great progress in a few hours (I'll post more about them a bit later). That's greatly contrasts with isolated work. which I experienced so much last year. Anyway, currently the main tune of sessions is learn-learn-learn! And that's a great feeling!
Benkyo, benkyo, benkyo!