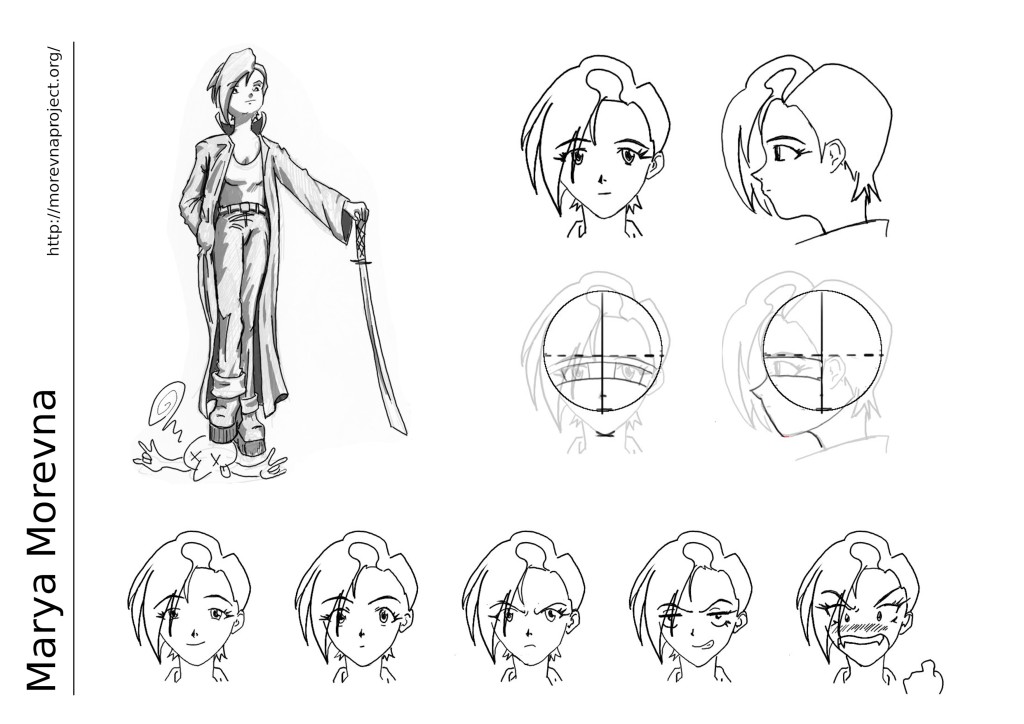 Gender: Female.
Age: 20.
Height: 1,59 m.
Hairs: Violet.
Eyes: Blue.
Zodiac sign: Aquarius.
Formula: "Do what you will, go where you want & take care of everything".
She is the biker-girl, riding the roads of the country armed with her katana. Not a bird of passage – she owns a luxury mansion – but can't live without road and wind. She not falls in anger over trifles, but if she did, becomes a very dangerous enemy, especially considering the fact she handles katana in an expert manner. In the past she was a biker-gang leader, but all her gang members were killed. A tempered person, she could look very confident, but she just a very lonely in fact, and that loneliness could hurt her more than anything else. Hotblooded by nature she not used to trust people and often forced to hide her true feelings behind the mask of coldness and senseless. She gained a great power and should know how cold it feels being on top without anyone else on the same high. Loneliness is her worst enemy and feeling of guilt as shadow follows her.
There are quite a few people who earned her credence: Ivan, Nazar the Brave, Baba Yaga, and her gang members.