Browser access
To access files using your web-browser, open http://sync.morevnaproject.org/seafile/ and enter your login credentials.

After login, click "Shared" and choose relevant library. You will get a list of production files after that.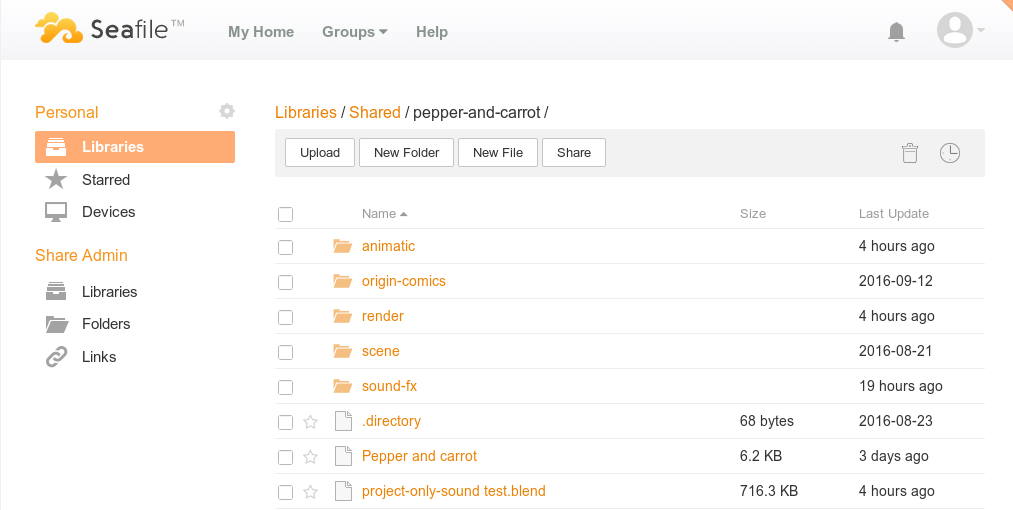 Here you can:
View/download individual files.
Downlaod several files and folders (as ZIP-archives).
Watch for changes and new files on history page.
Change your account settings (password, interface language, etc.)
Automatic synchronization with local filesystem directory
You can sync production files with some directory on your local filesystem. In this case you don't need for changed/new files and download them manually. Here are the steps to configure:
1. Download and install Seafile client.
2. Start client application and choose following parameters for accessing sync server:
Server: http://sync.morevnaproject.org/seafile/
Email: YOUR EMAIL

Pasword: YOUR PASSWORD

Computer name: ANYTHING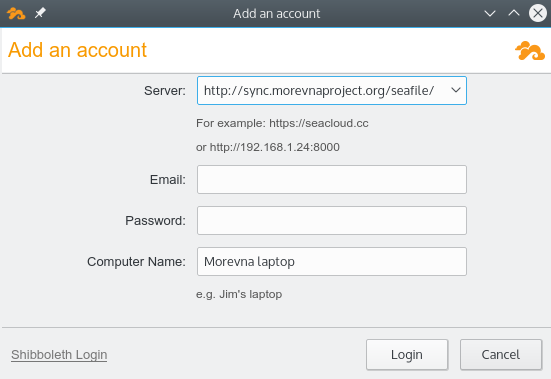 3. After successful login main application screen will appear. Expand "Recently updated" section, right-click on corresponding library and choose "Sync this library".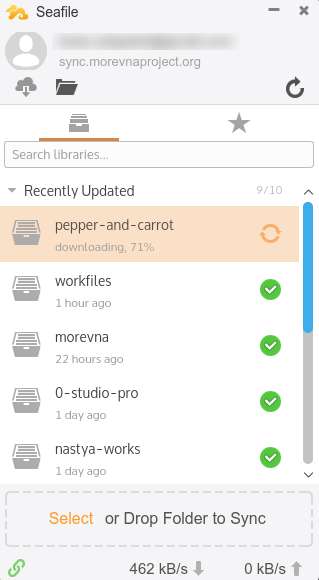 4. Chose directory where to place synchronized files. If you choose "C:\Seafile", then it will store files in "C:\Seafile\<<libary-name>>".
Done!